Chronological Bonsai Activity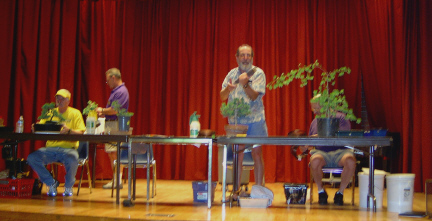 Demonstrating bonsai at the annual Dai Ichi Bonsai Kai show in 2004.
Left to right: Bob Lawlor, Jim Peerson, Rick Wagner, and Ed Walters.
Email Richard dot J dot Wagner at gmail dot com
---
index.html, this hand crafted HTML file created June 10, 2013.
Last updated June 10, 2013, by Rick Wagner. Copyright © 2013, all rights reserved.