2009 Bonsai Activity
Marcus Juniel at Dai Ichi Bonsai Kai, November 2009
Marcus Juniel and his assistant Lee demonstrated with a prostrata juniper at the November meeting of Dai Ichi Bonsai Kai. See the December 2009 Web edition of the Dai Ichi Bonsai Kai newsletter at the club Website for more pictures and information.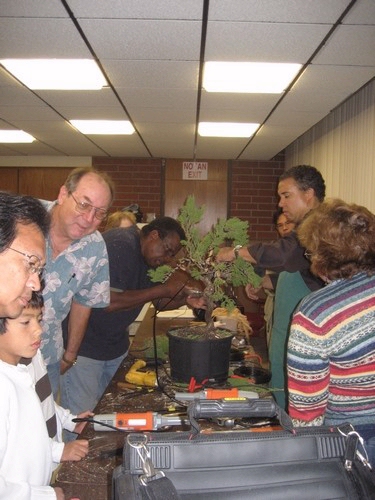 Marcus (right) and Lee (left) work on the tree during break while club members gather around.
Email Richard dot J dot Wagner at gmail dot com
---
Bonsai09.html, this file was created December 7, 2009.
Last updated June 11, 2013, by Rick Wagner. Copyright © 2009-2013, all rights reserved.