Theology
All the world's major religions, with their emphasis on love, compassion, patience, tolerance, and forgiveness can and do promote inner values. But the reality of the world today is that grounding ethics in religion is no longer adequate. This is why I am increasingly convinced that the time has come to find a way of thinking about spirituality and ethics beyond religion altogether. --Dalai Lama
I have heard it said that theology is a science without a subject, but as the list below shows, gods are actually abundant. In fact, there are over four million gods in the Hawaiian pantheon alone! (Ku Kanaka, George Kanahele, Univeristy of Hawaii Press, 1986)
God of the Week
This is week

Many of the descriptions below are abstracted from Wikipedia.
If your favorite god is not yet listed here, please send me an email request with a brief description and I will include it if feasible.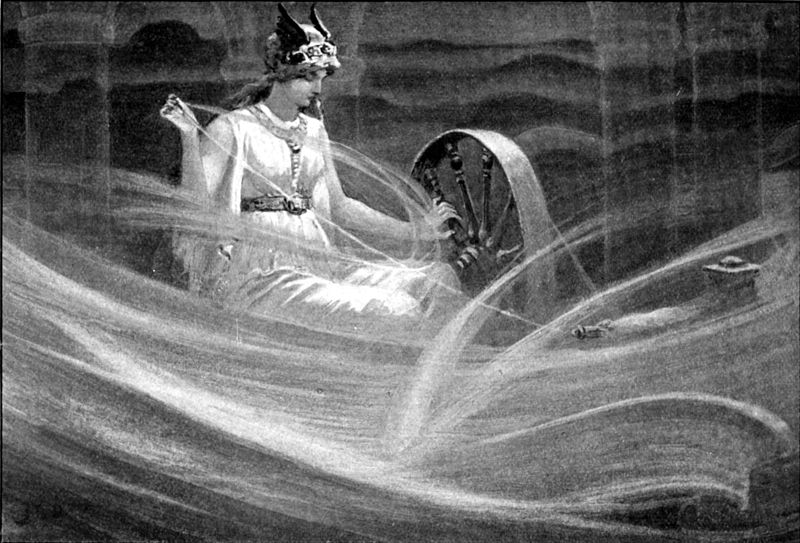 "Frigga Spinning the Clouds" by J. C. Dollman
FAQ
Frequently asked questions. If you don't have any questions, please skip to the next section.
Q: How many gods are there?

A: The number of supernatural or theistic gods is zero. The number of internal (or natural) gods is equal to the number of beings who are acquainted with (and recognize) their own inner divinity.

Q: Is there life after death?

A: No. This is the only life you get. Make the most of it. If you haven't been doing that, i.e., treating everyone's life as an amazing, priceless, and finite gift, it may not be too late to begin.

Q: But what about reincarnation and people who remember past lives?

A: The unconscious mind can be a wonderful creative assistant or an unscrupulous trickster. You decide which.

Q: Do you have any good news?

A: Yes, but not the kind that an egotist will find comforting. Buddha was wrong about reincarnation--that was the conventional wisdom of his time. However, Buddha was right that the self or ego is an illusion. Hence, owing to the nature of identity and the universal substrate of consciousness, as long as other people are alive, one's self is alive. The only thing that can truly kill us is the extinction of life in general. This has the ethical implication that it behoves one to work toward maintenance and nurturing of life everywhere, and toward expanding the range of life into the rest of the universe.
RAQ
Rarely asked questions.
Q: Why are you silent on Islam?

A: I am under duress. Some adherents have been known to do hurtful things to some who remark about that religion.

Q: Is Islam the only relgion for which this duress condition applies?

A: Yes, as far as I know.
TICQ
Tongue in cheek questions from Curtis Nichouls, via Facebook's "Being Liberal" page:

On her radio show, Dr. Laura said that, as an observant Orthodox Jew, homosexuality is an abomination according to Leviticus 18:22, and cannot be condoned under any circumstance. The following response is an open letter to Dr. Schlesinger, written by a US man, and posted on the Internet. It's funny, as well as quite informative:

Dear Dr. Laura:

Thank you for doing so much to educate people regarding God's Law. I have learned a great deal from your show, and try to share that knowledge with as many people as I can. When someone tries to defend the homosexual lifestyle, for example, I simply remind them that Leviticus 18:22 clearly states it to be an abomination. End of debate. I do need some advice from you, however, regarding some other elements of God's Laws and how to follow them.
Leviticus 25:44 states that I may possess slaves, both male and female, provided they are purchased from neighboring nations. A friend of mine claims that this applies to Mexicans, but not Canadians. Can you clarify? Why can't I own Canadians?

I would like to sell my daughter into slavery, as sanctioned in Exodus 21:7. In this day and age, what do you think would be a fair price for her?

I know that I am allowed no contact with a woman while she is in her period of menstrual uncleanliness - Lev.15: 19-24. The problem is, how do I tell? I have tried asking, but most women take offense.

When I burn a bull on the altar as a sacrifice, I know it creates a pleasing odor for the Lord - Lev.1:9. The problem is my neighbors. They claim the odor is not pleasing to them. Should I smite them?

I have a neighbor who insists on working on the Sabbath. Exodus 35:2 clearly states he should be put to death. Am I morally obligated to kill him myself, or should I ask the police to do it?

A friend of mine feels that even though eating shellfish is an abomination, Lev. 11:10, it is a lesser abomination than homosexuality. I don't agree. Can you settle this? Are there 'degrees' of abomination?

Lev. 21:20 states that I may not approach the altar of God if I have a defect in my sight. I have to admit that I wear reading glasses. Does my vision have to be 20/20, or is there some wiggle-room here?

Most of my male friends get their hair trimmed, including the hair around their temples, even though this is expressly forbidden by Lev. 19:27. How should they die?

I know from Lev. 11:6-8 that touching the skin of a dead pig makes me unclean, but may I still play football if I wear gloves?

My uncle has a farm. He violates Lev.19:19 by planting two different crops in the same field, as does his wife by wearing garments made of two different kinds of thread (cotton/polyester blend). He also tends to curse and blaspheme a lot. Is it really necessary that we go to all the trouble of getting the whole town together to stone them? Lev.24:10-16. Couldn't we just burn them to death at a private family affair, like we do with people who sleep with their in-laws? (Lev. 20:14)
I know you have studied these things extensively and thus enjoy considerable expertise in such matters, so I'm confident you can help.

Thank you again for reminding us that God's word is eternal and unchanging.

P.S. (It would be a damn shame if we couldn't own a Canadian.)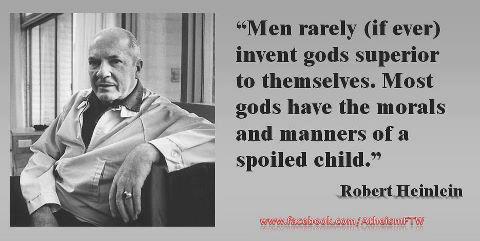 Email Richard dot J dot Wagner at gmail dot com
---
index.html, this hand crafted HTML file created June 19, 2012.
Last updated May 22, 2014, by Rick Wagner. Copyright © 2012-2014, all rights reserved.