Work
I worked at Northrop Grumman Aerospace Systems (NGAS), formerly TRW, for over 30 years. Retired November 1, 2010.

With a Chandra (AXAF) omni antenna hinge deployment test setup.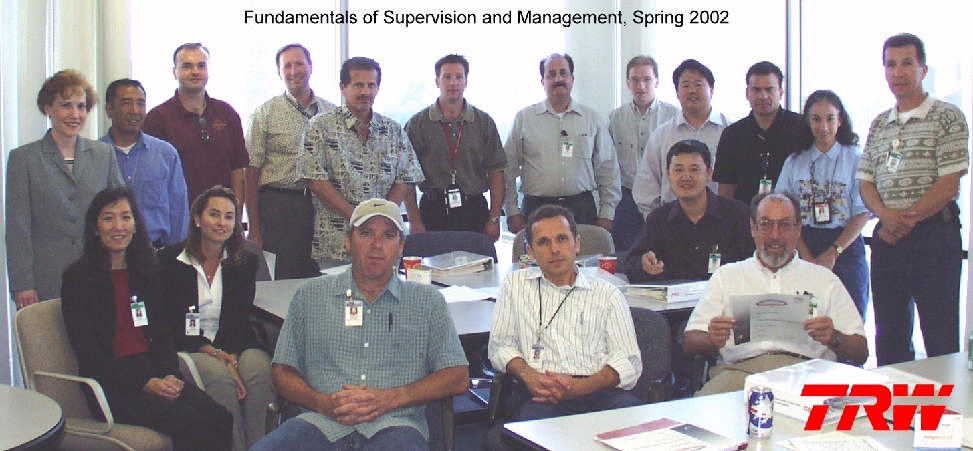 Fundamentals of supervision and management class, 2002.
---
Richard dot J dot Wagner at gmail dot com
index.html, this hand crafted HTML file was created August 5, 2009.
Last updated January 28, 2014 by Rick Wagner. Copyright © 2009-2011, all rights reserved.