Manoa Heritage Center
Preserving and Sharing a Historic Property in the Heart of Mānoa
Andrea and I are docents at the MHC. Our roles include giving tours and assisting at fundraisers.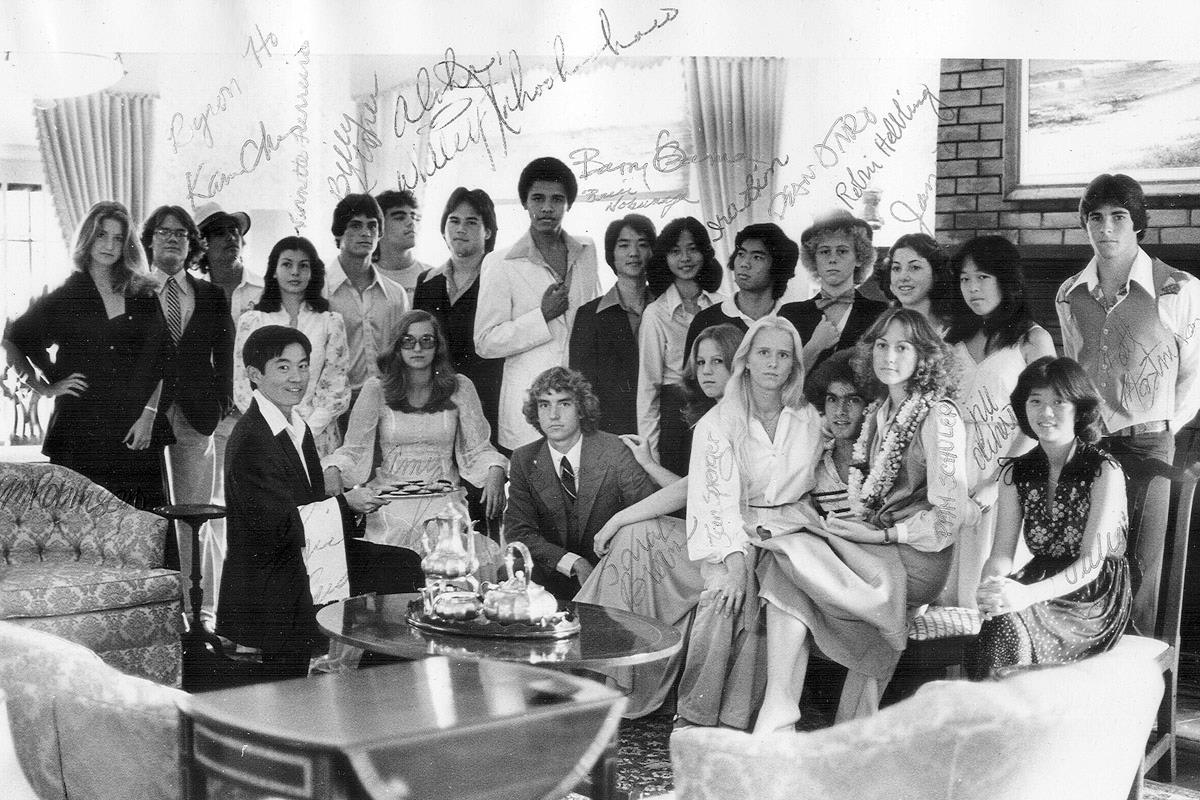 Punahou graduating class tea party in the living room of Kualii.
Email Richard dot J dot Wagner at gmail dot com
---
MHCTour17Sep2015.html, this hand crafted HTML file was created September 19, 2015.
Last updated November 6, 2015 by Rick Wagner. Copyright © 2015, all rights reserved.