Democratic Party
Andrea and I are active in the Democratic Party.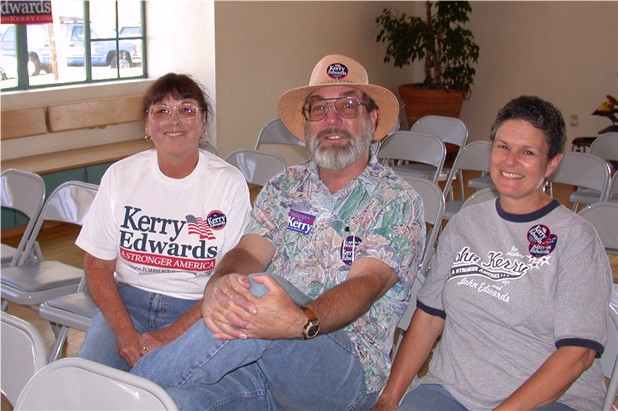 Martha Madison and Rick and Andrea Wagner during the failed John Kerry campaign in Redondo Beach, California, 2004.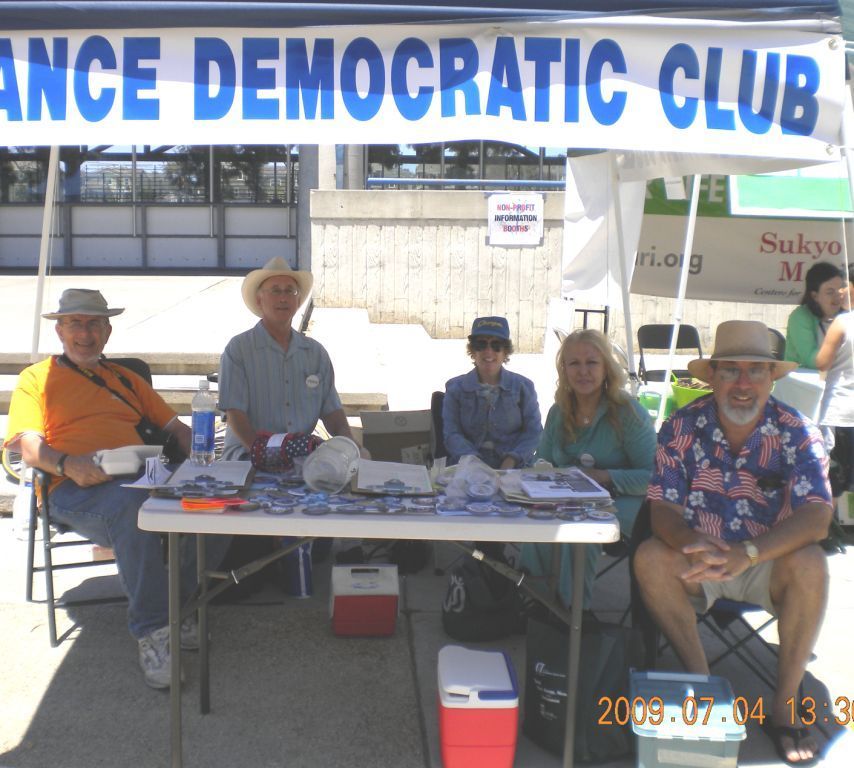 As President, at the Torrance Democratic Club booth at Wilson Park, 4th of July, 2009.
Email Richard dot J dot Wagner at gmail dot com
---
index.html, this hand crafted HTML file was created September 7, 2011.
Last updated June 5, 2016, by Rick Wagner. Copyright © 2011-2016, all rights reserved.