Jim and Dawn Peerson
Jim and Dawn Person were members of Dai Ichi Bonsai Kai in California. In fact, both Jim and I are past presidents. Jim and Dawn also retired and moved to Hawaii.

Dawn is a quilter, among many other things.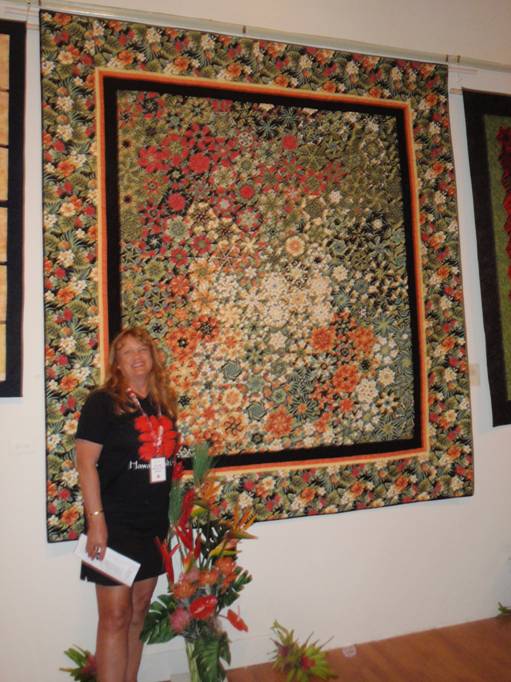 Dawn with her beautiful award-winning quilt.
Email Richard dot J dot Wagner at gmail dot com
---
index.html, this file created October 19, 2010.
Last updated March 18, 2012, by Rick Wagner. Copyright © 2010-2012, all rights reserved. Photo courtesy of Dawn Peerson.