Remembering Hannes Mayer
Hannes Mayer passed away in March 2010 after an illness. He was only 34. As you will see from these photographs (many were taken on a visit to Rome and Vienna in 2007), Hannes was full of life and love and curiosity about the world.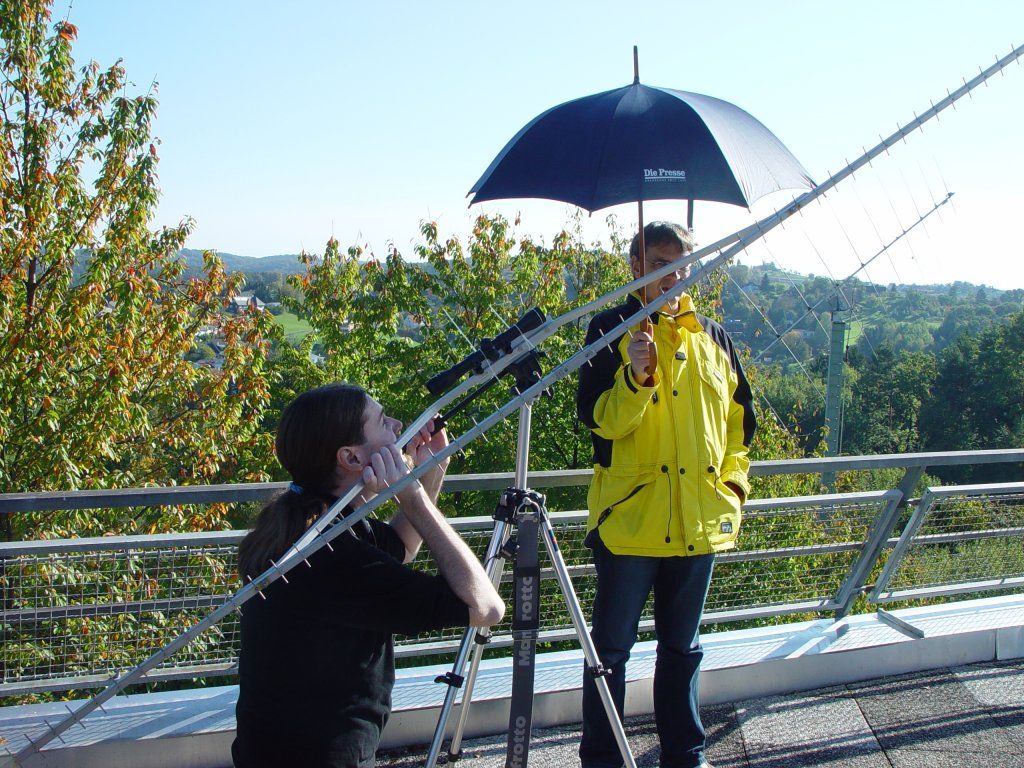 Captain aiming an antenna to receive data from his baloon experiment.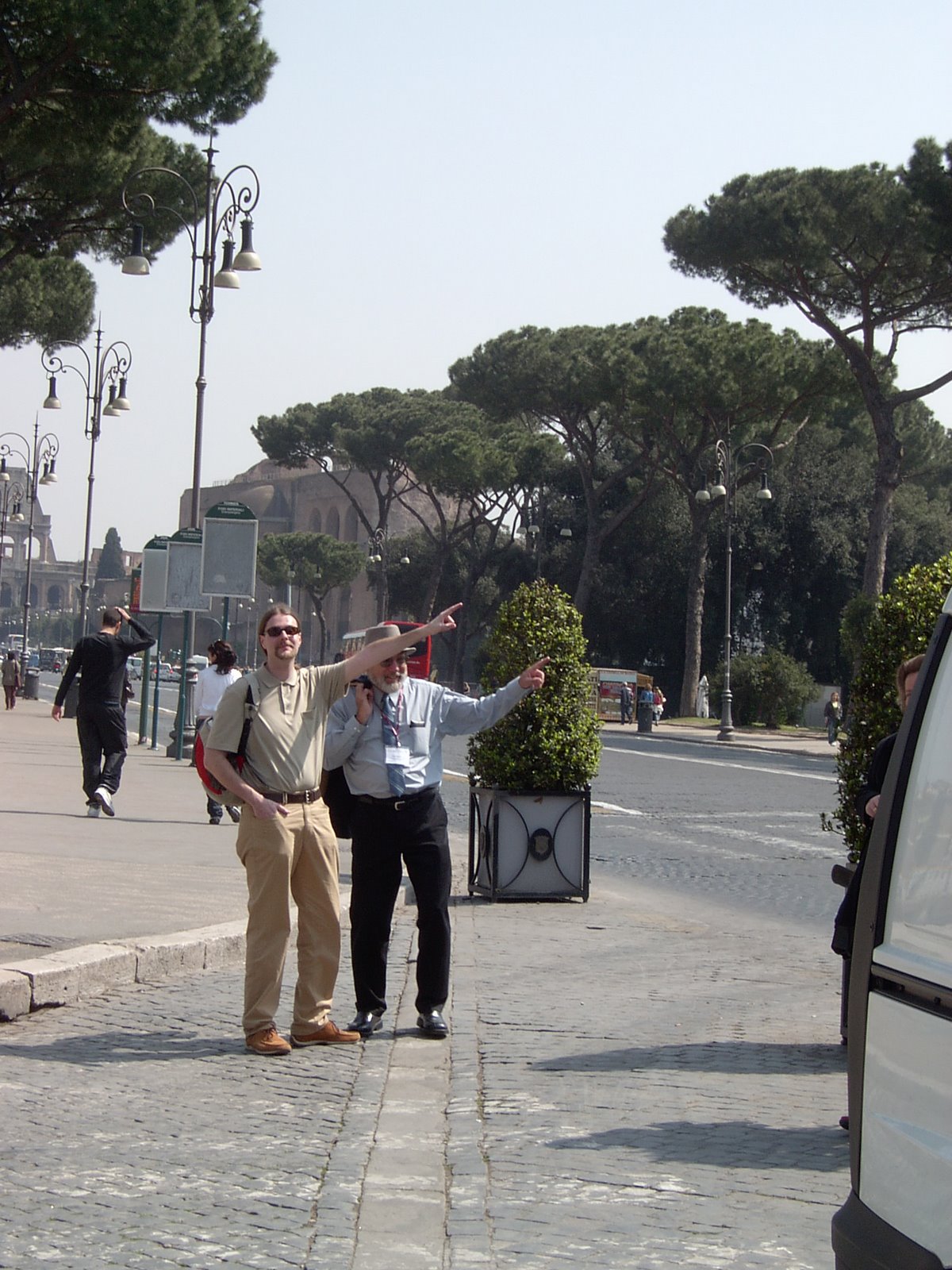 Rome. Colosseum is in the background.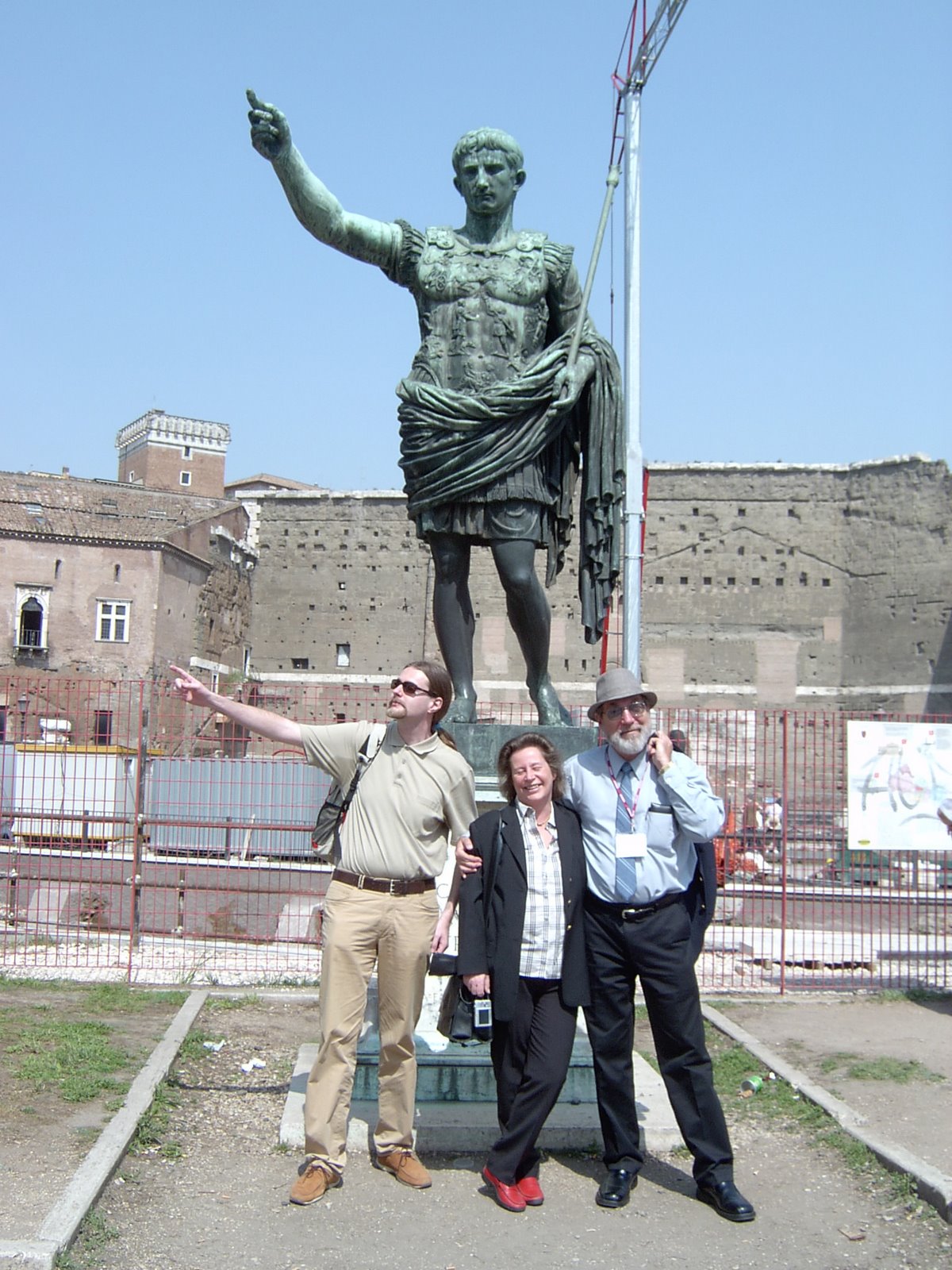 With Anita at the Forum.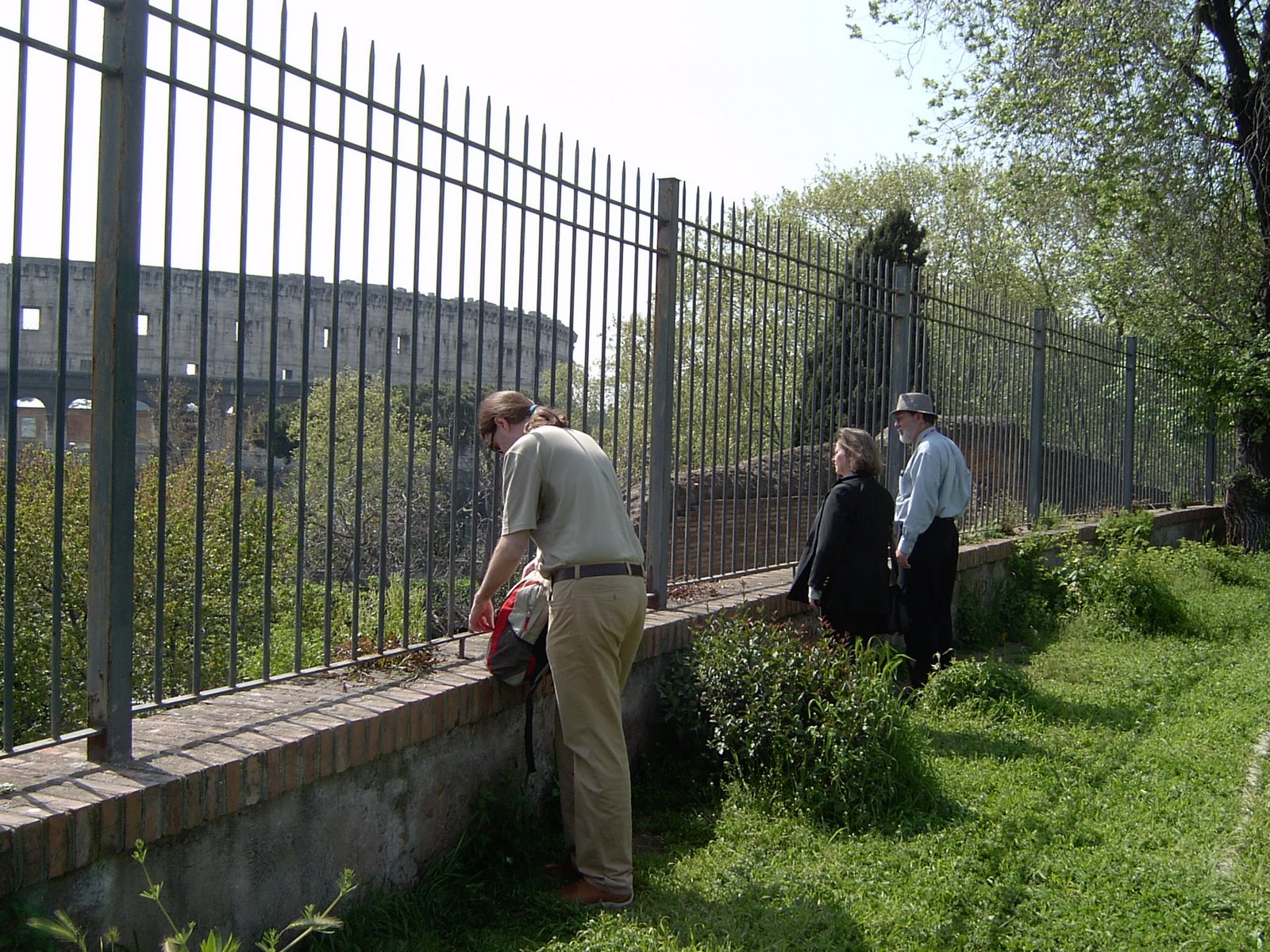 In the park above the Colosseum.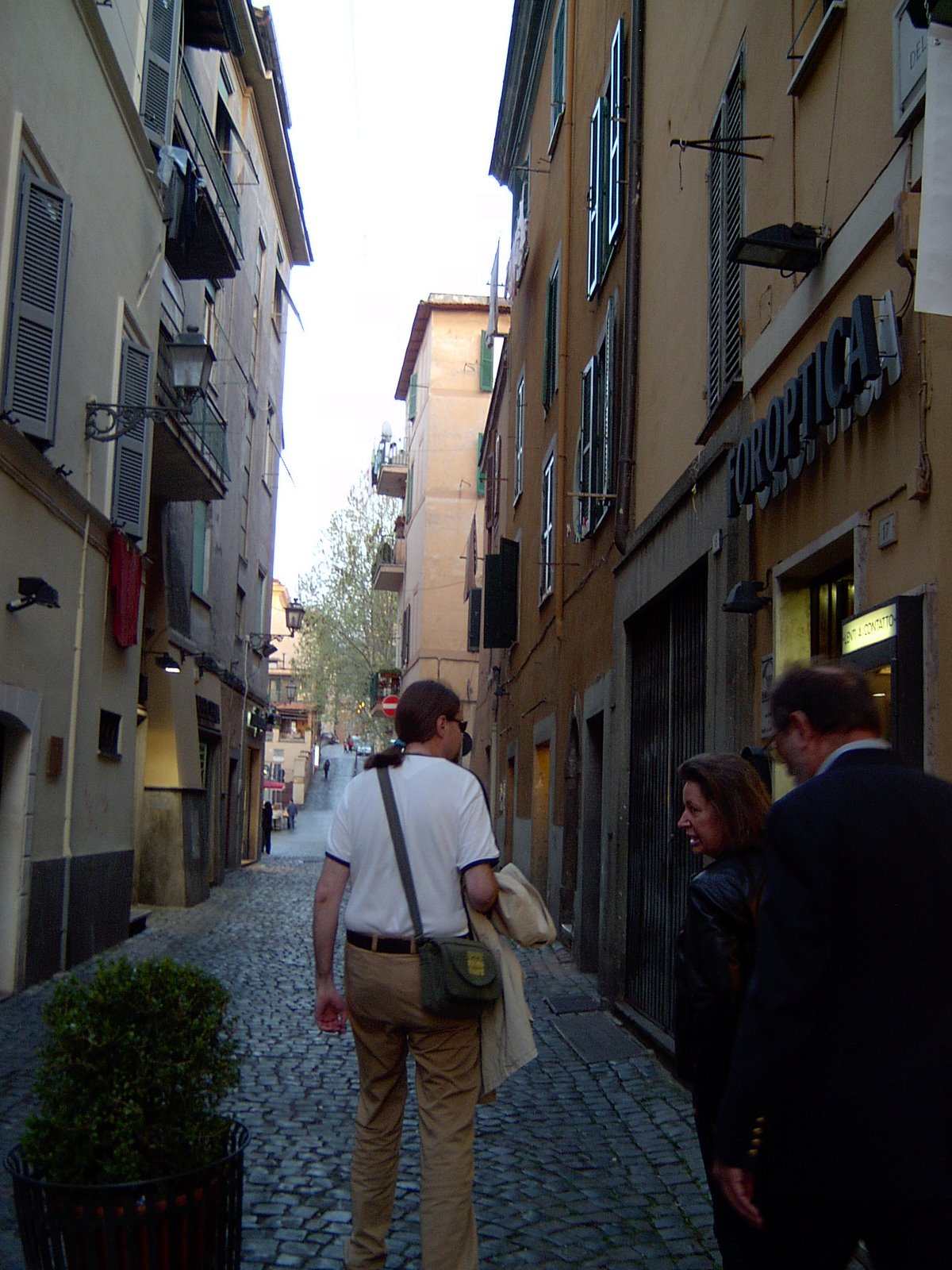 In the narrow streets of Rome near our hotel on the way to ICRA '07.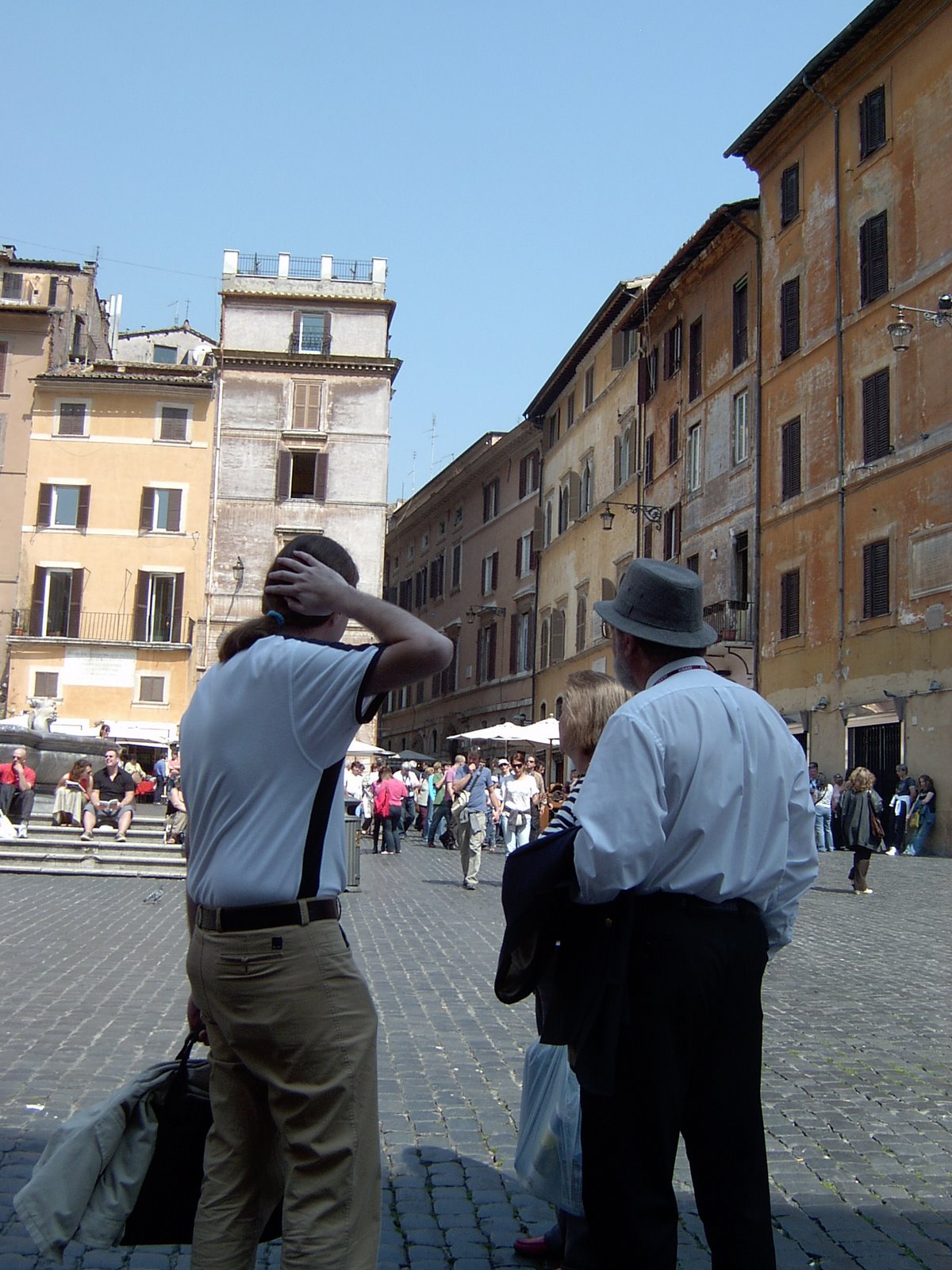 Sightseeing in Rome.

Examining the public map of Ostia Antica, the ancient port city of Rome.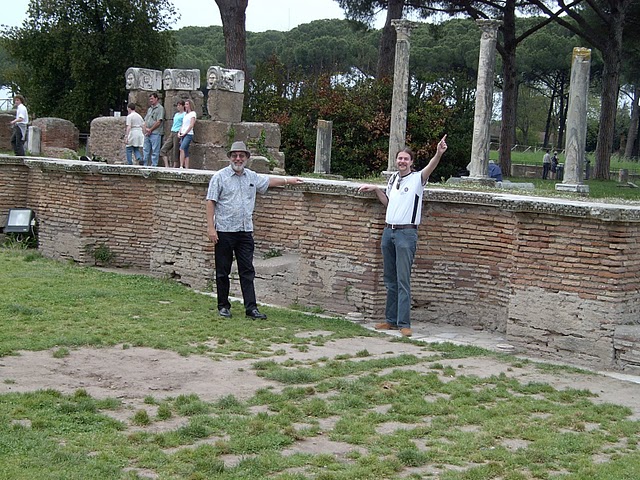 Captain in the focus of the amphitheater of Ostia Antica.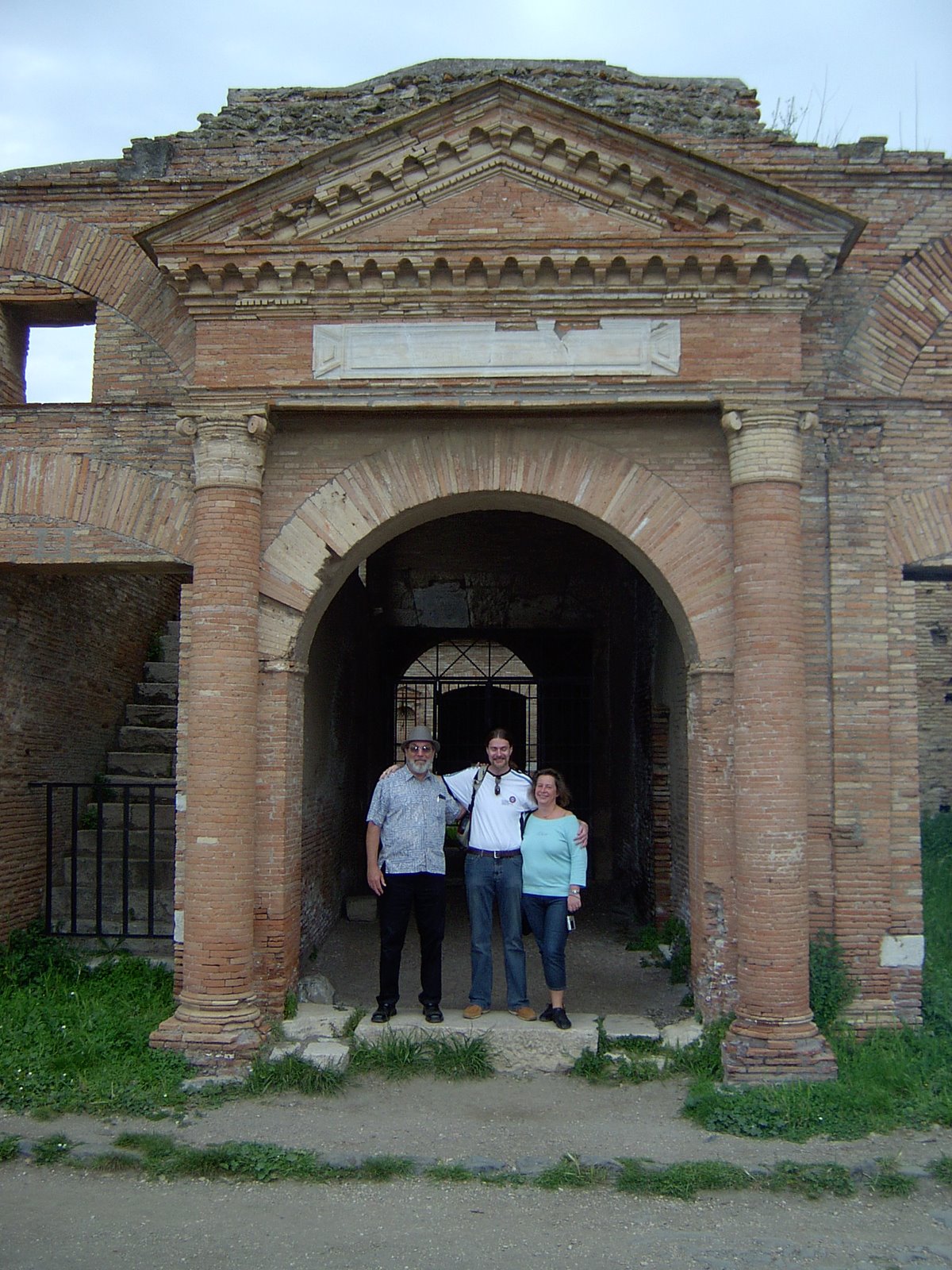 In Ostia Antica.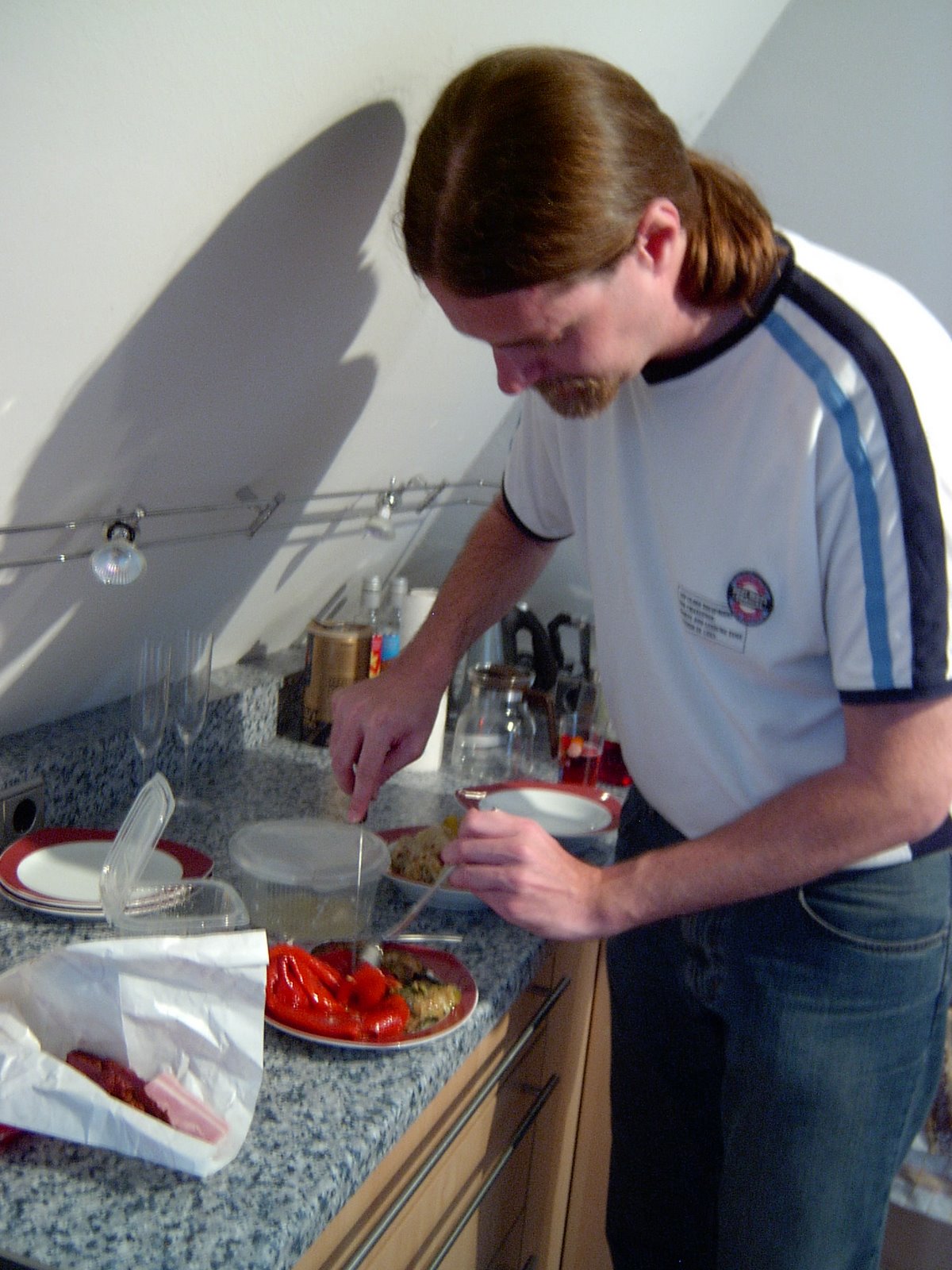 Preparing food in Anita's flat in Vienna.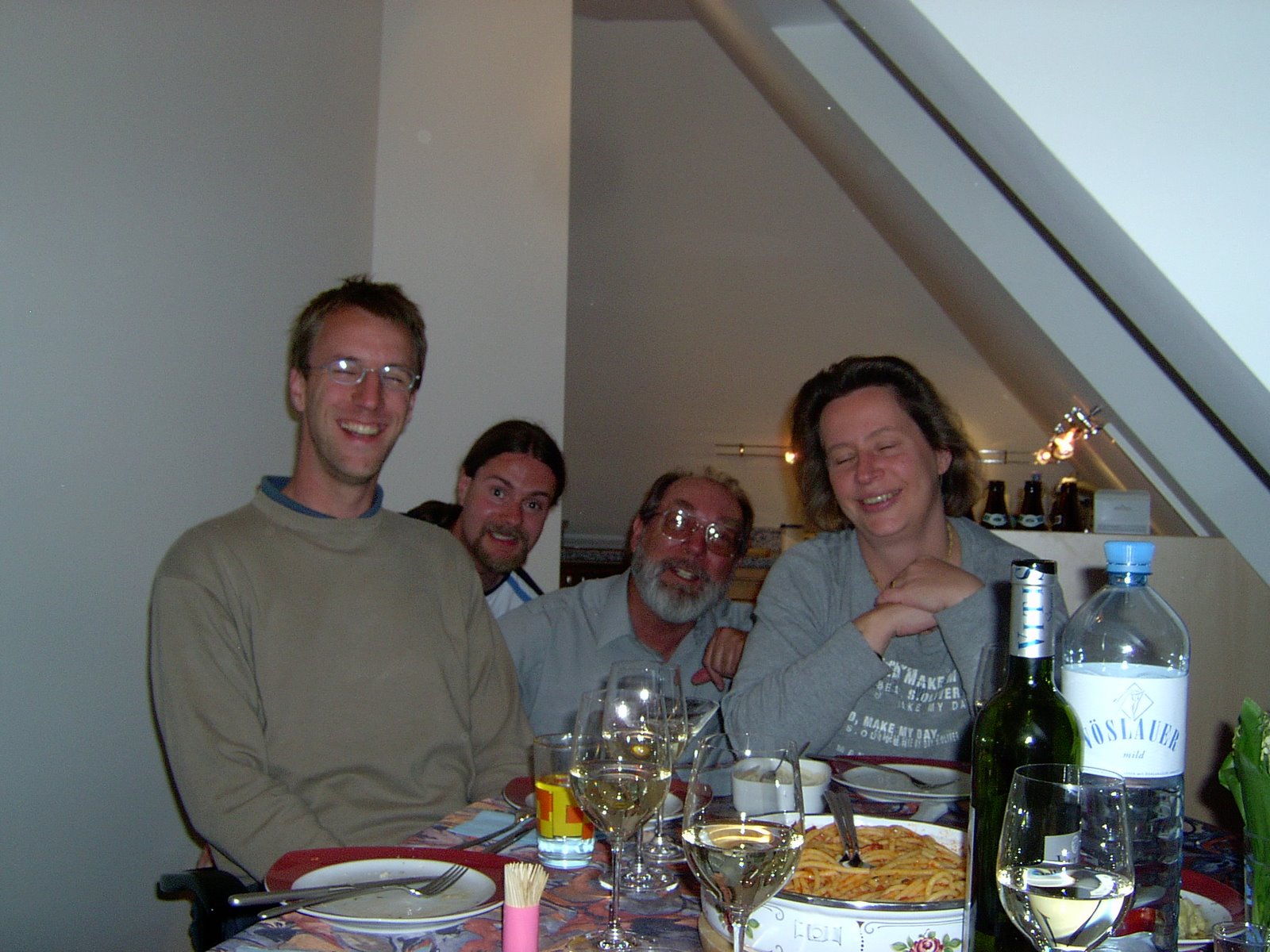 With Andi (Andreas Bauer) in Anita's flat in Vienna.

Professor Ken Goldberg, creator of The Telegarden, sent the photograph below for Hannes's funeral with this message:
Hannes Mayer's ongoing engagement and support for the Telegarden was greatly appreciated by its world-wide community of participants and by the creators of the project. His Telegarden Archive will be a lasting tribute to his sense of humor and to his love of people and new technologies.

Ken's tribute to Hannes.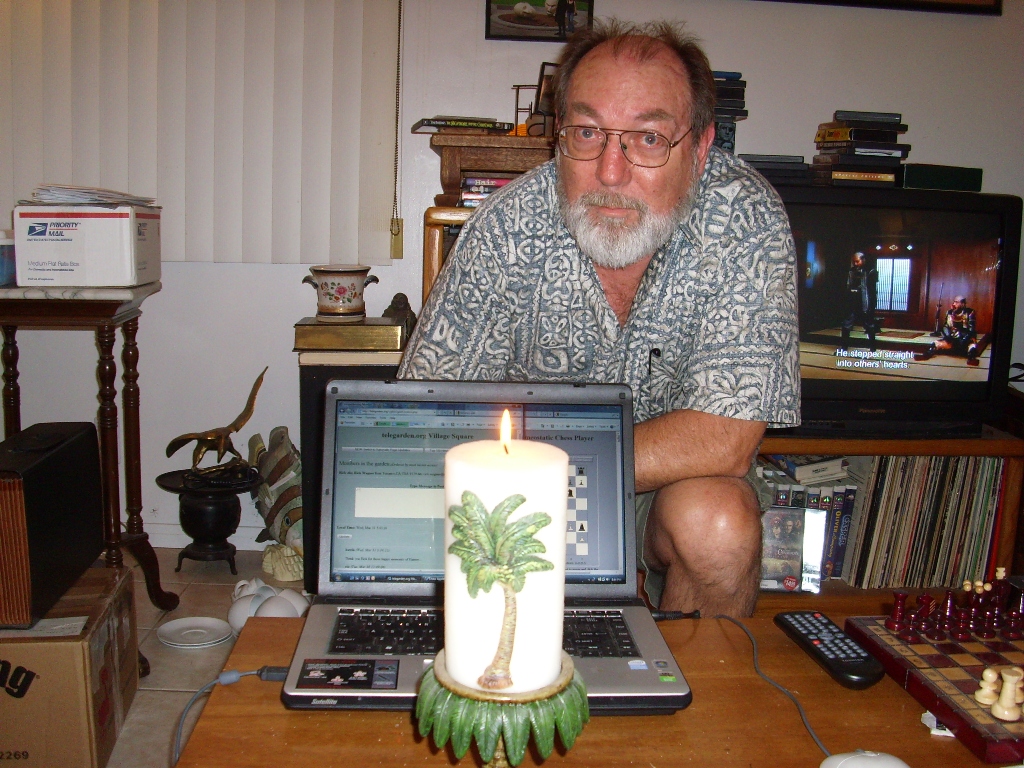 My tribute to Hannes. Click the image for the link for full resolution and see the subtitle
that happened to be on the TV screen for the Japanese movie when Andrea took the picture.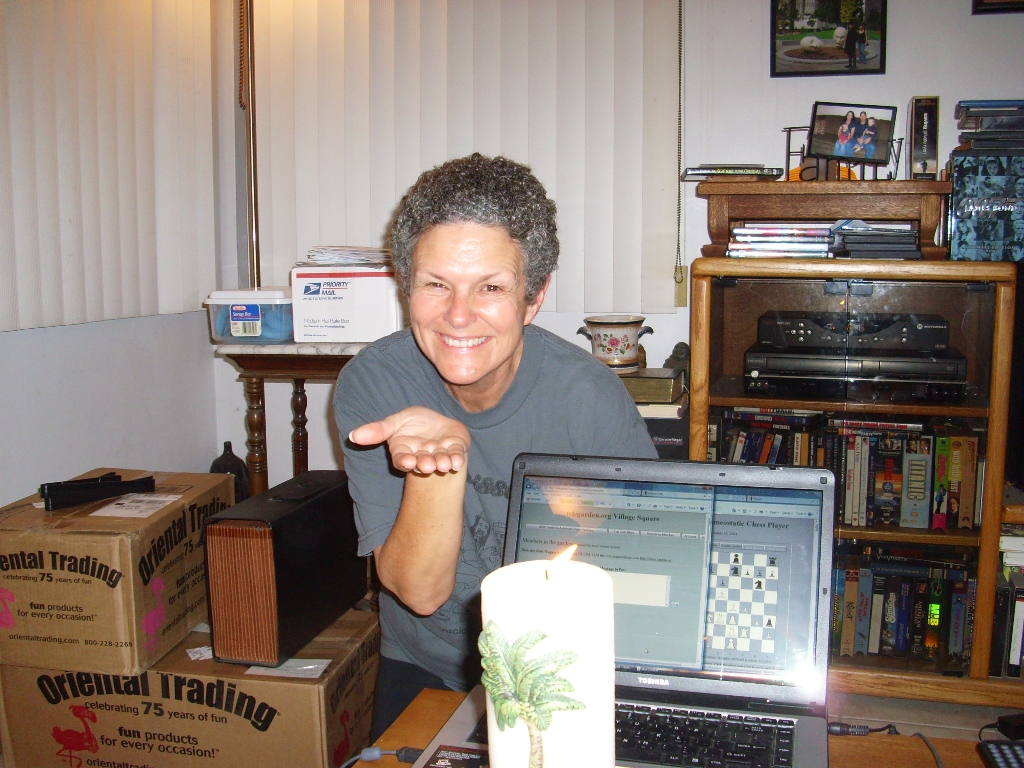 Andrea's tribute to Hannes. Click the image for full resolution.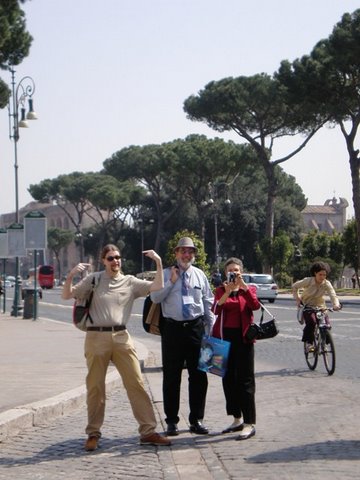 Hannes, Rick, and Andrea, walking near the Forum in Rome.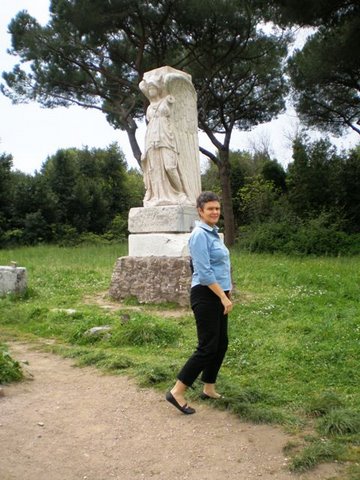 Andrea and a statue of Nike in Ostia Antica.
---
index.html, this file created March 30, 2010.
Last updated May 10, 2010, by Rick Wagner.