Bob McGlone
Prof. Bob McGlone taught history at the University of Hawaii, focusing on the American Civil War.
At Diamond Head Tennis Courts
Bob was an avid tennis player.

September, 2011.
Saint Patrick's Day Dinner at Assagio Bistro
Friend and tennis partner Professor Bob McGlone turned 80 in March, 2012, so Andrea, Lenore, and I invited him and his wife Marion out to dinner on Saturday, March 17th. March also happens to be the month of their 53rd wedding anniversary.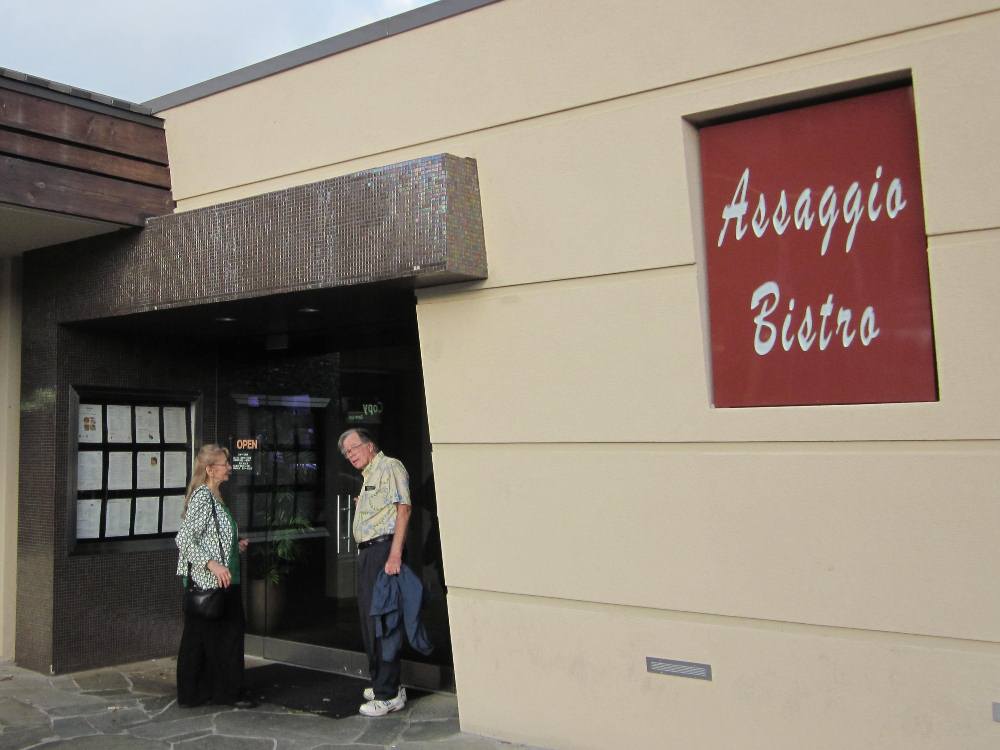 Marion and Bob arrive at Assagio Bistro at 6:00 PM on Saint Patrick's Day.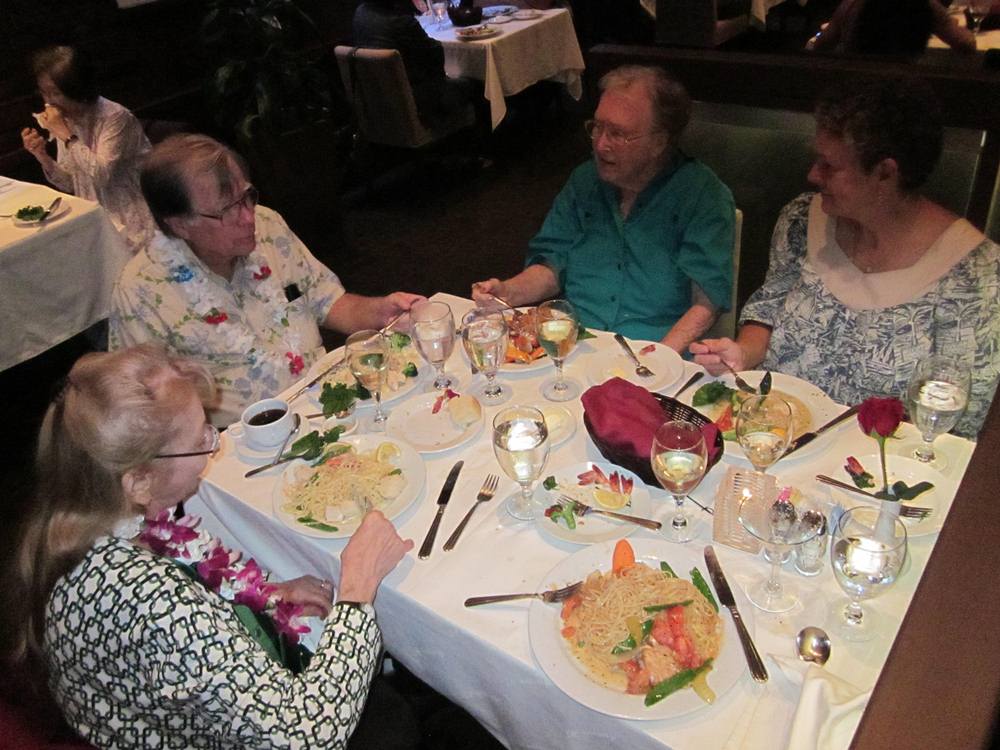 Lenore and I presented the McGlones with leis when they arrived. Here we enjoy our entrees.

Marion and Bob enjoyed their dinner.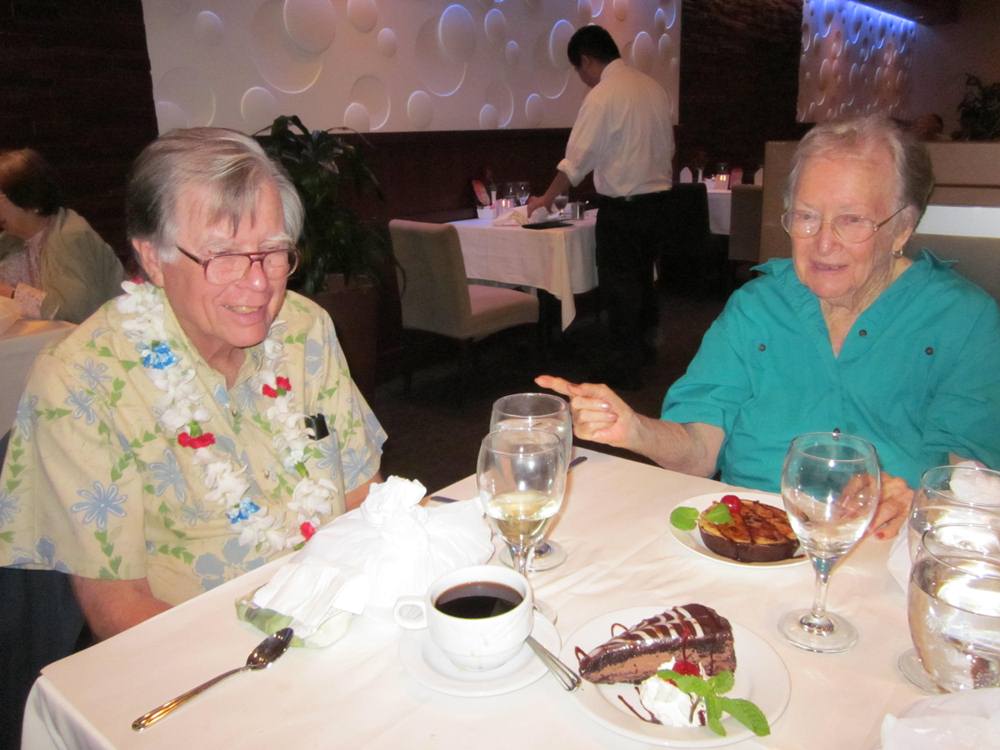 Naturally we had to get a photo of the desserts: chocolate mousse cake and creme broulet.
Various Photos with Bob
I went through some of my old photos and found these after the occasion of my friend's death. The last one is the scanned image of his obituary published in the newspaper.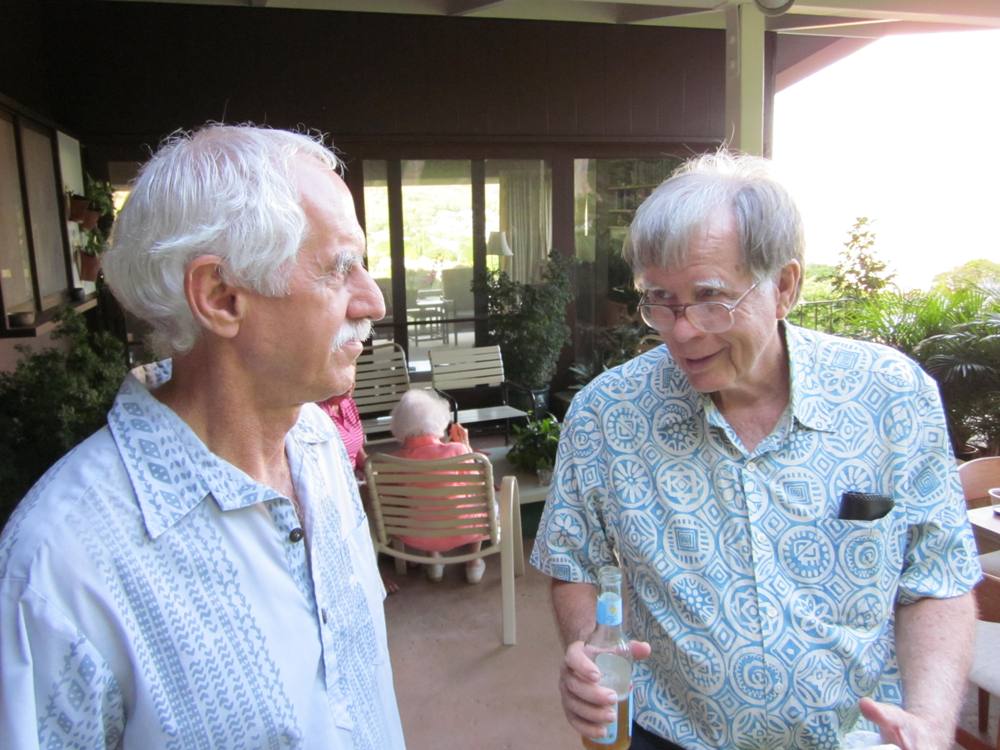 Doug with Bob. I met Bob at Estelle's annual Fourth of July party in 2011.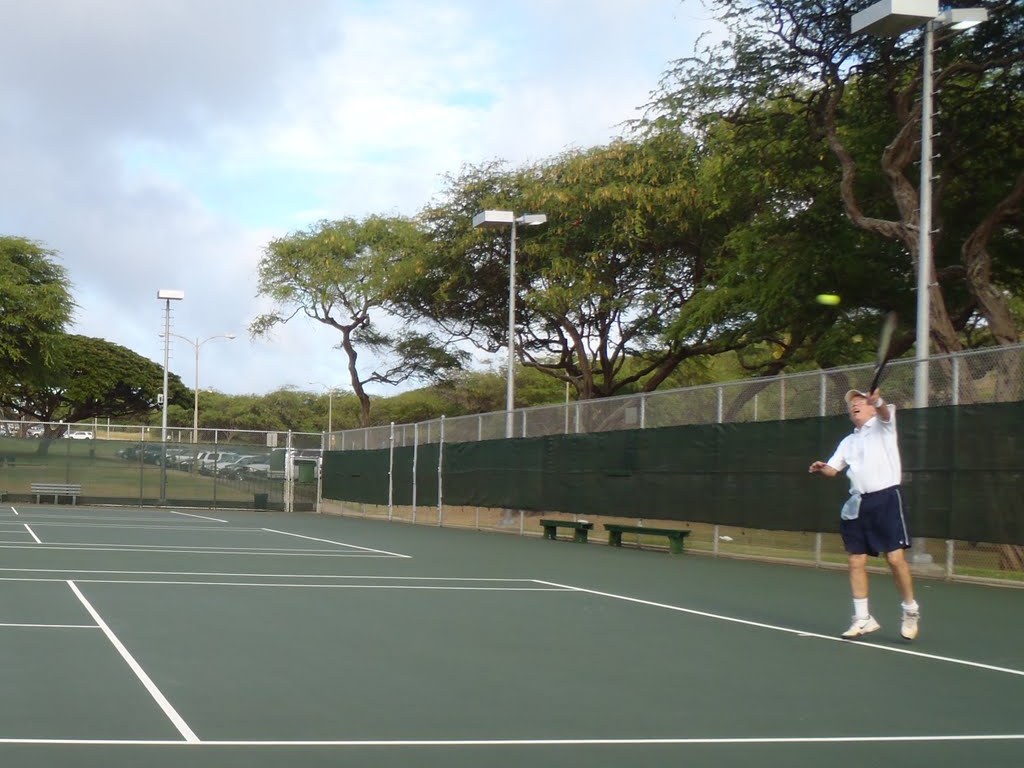 Playing tennis at the Koko Crater courts in July, 2011. Photo by Andrea.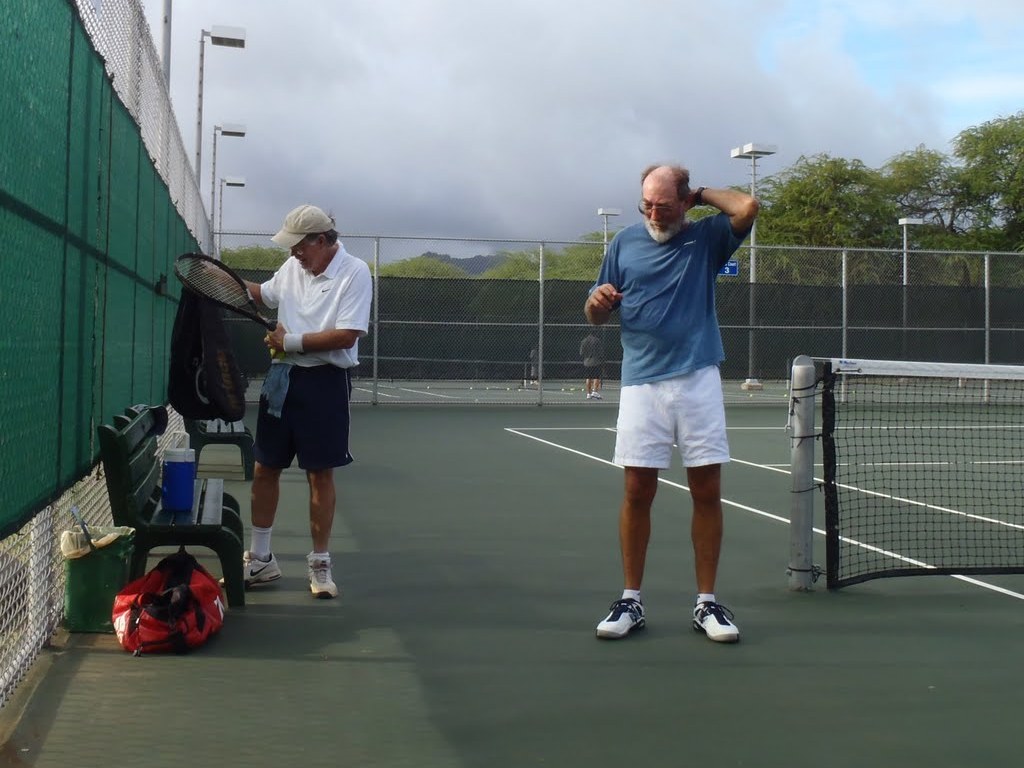 Cooling down.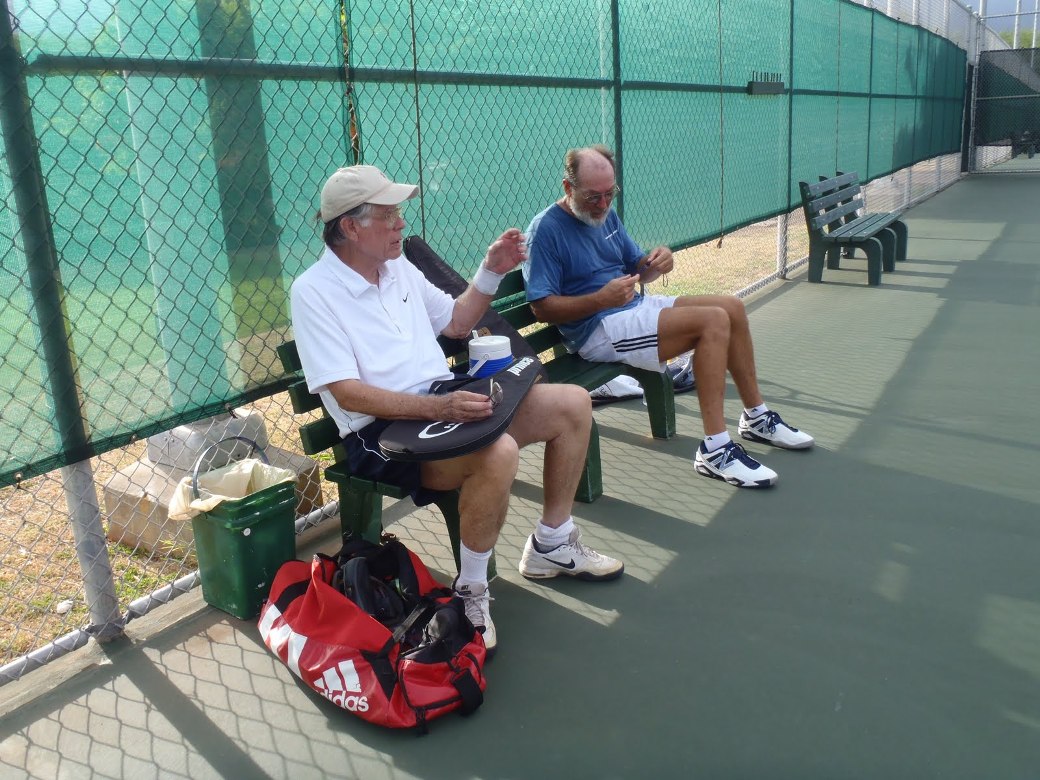 After the match.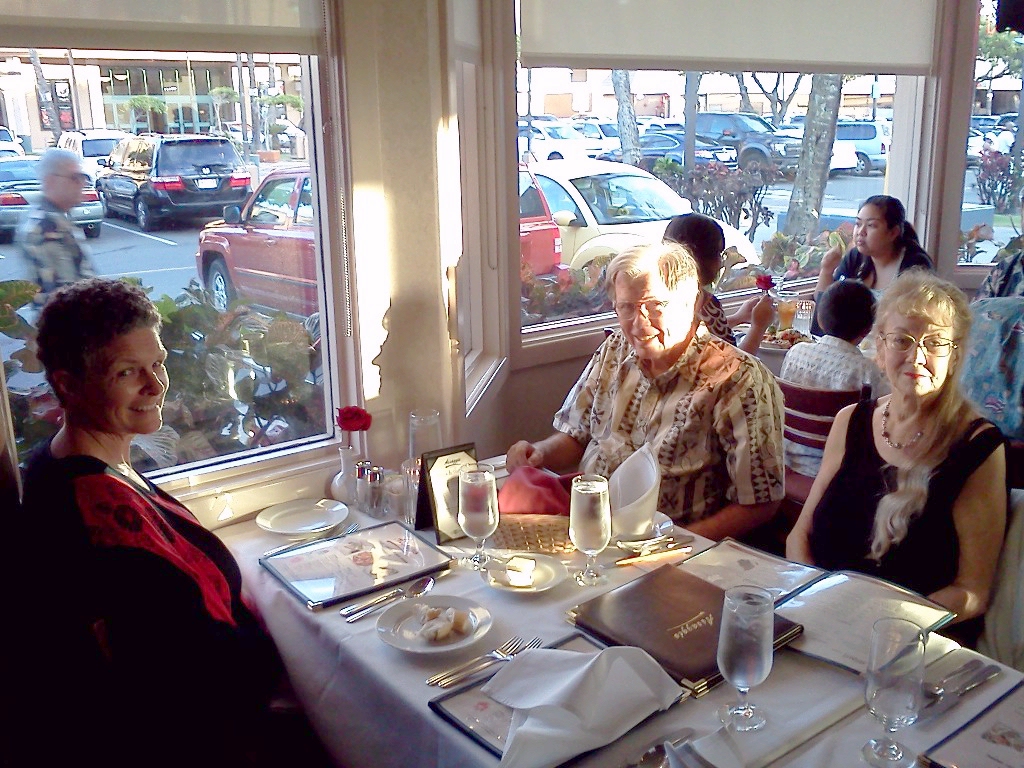 Dinner at Assagio's in Hawaii Kai, September 2011.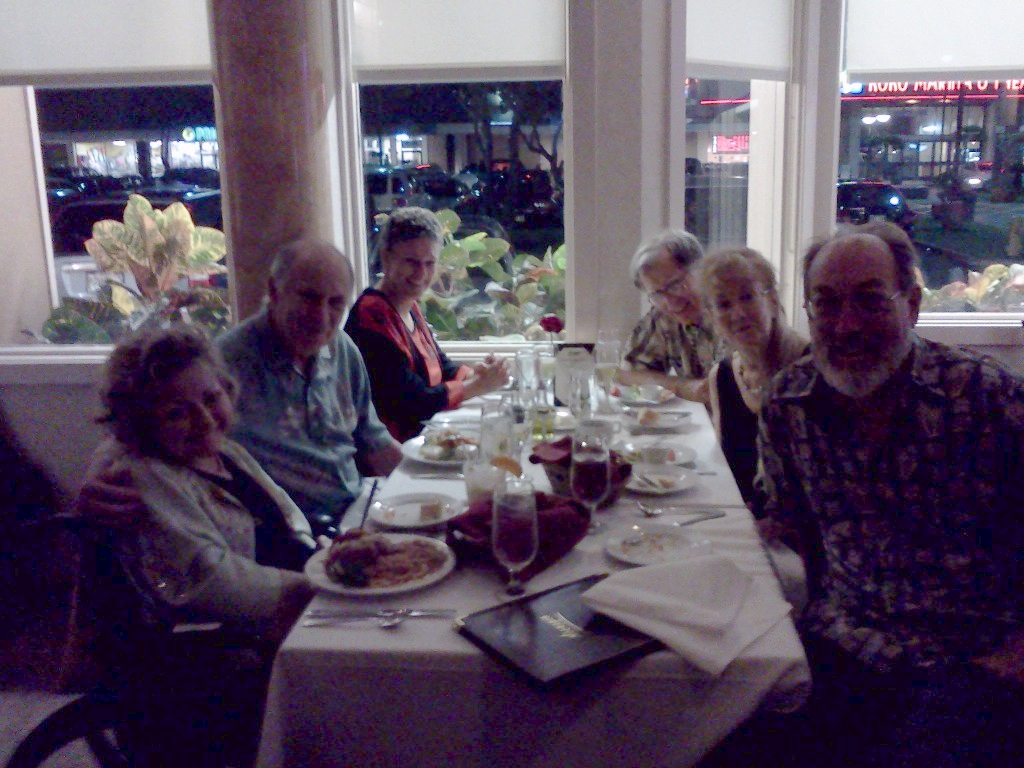 Photo by waiter.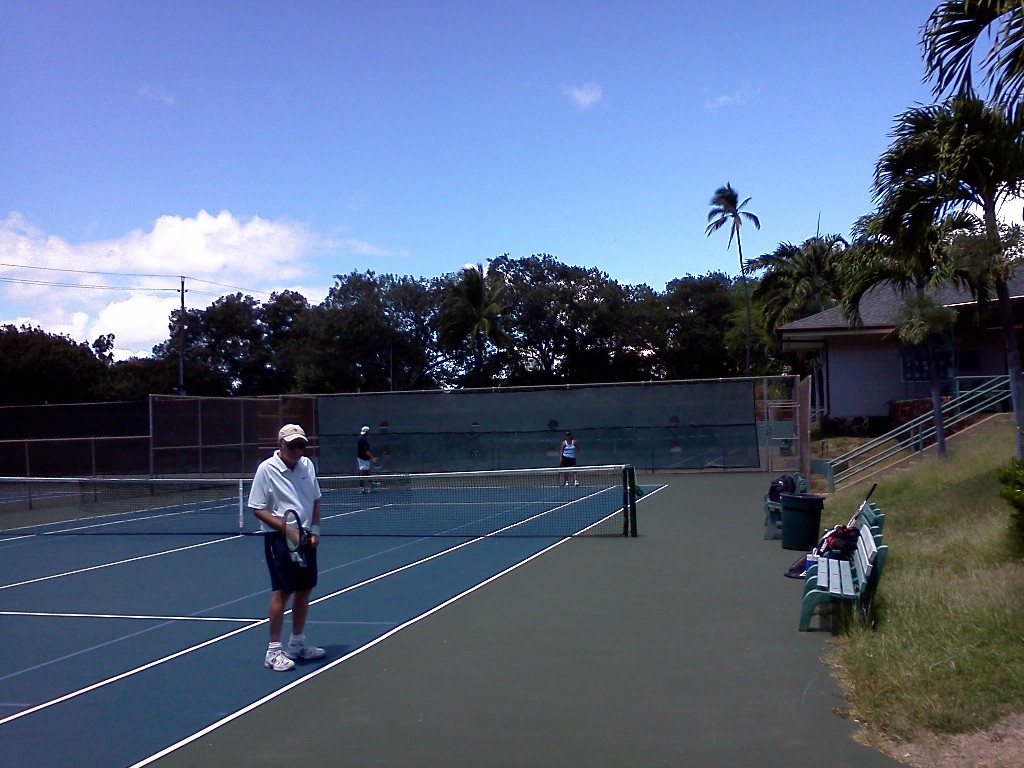 At the Diamond Head courts.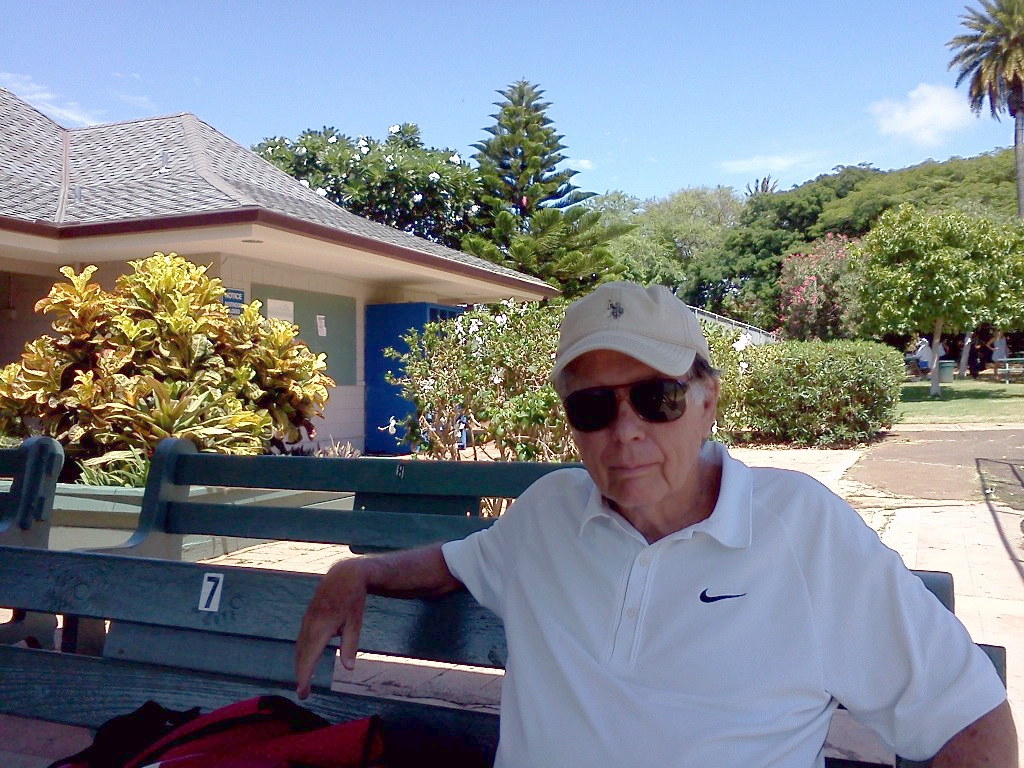 Waiting for Annie at the Diamond Head courts.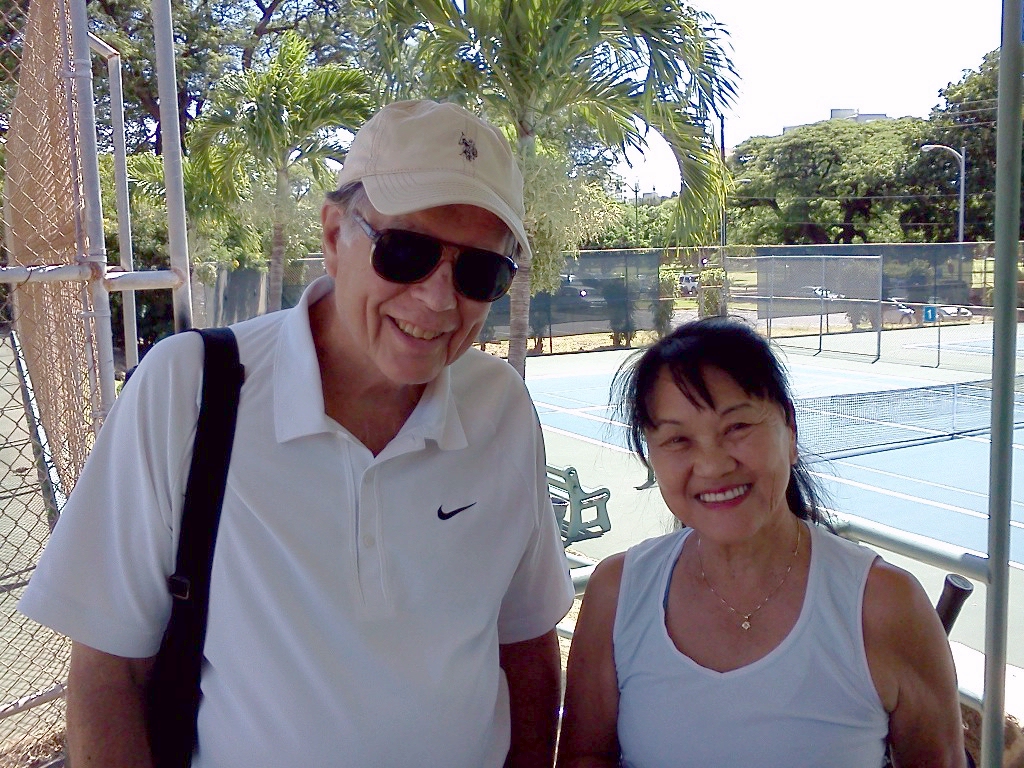 With Annie.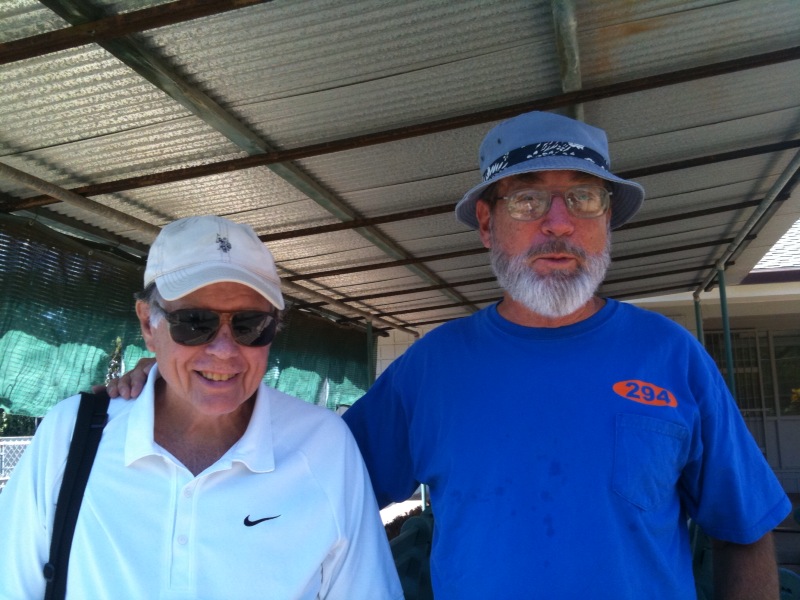 Photo by Annie.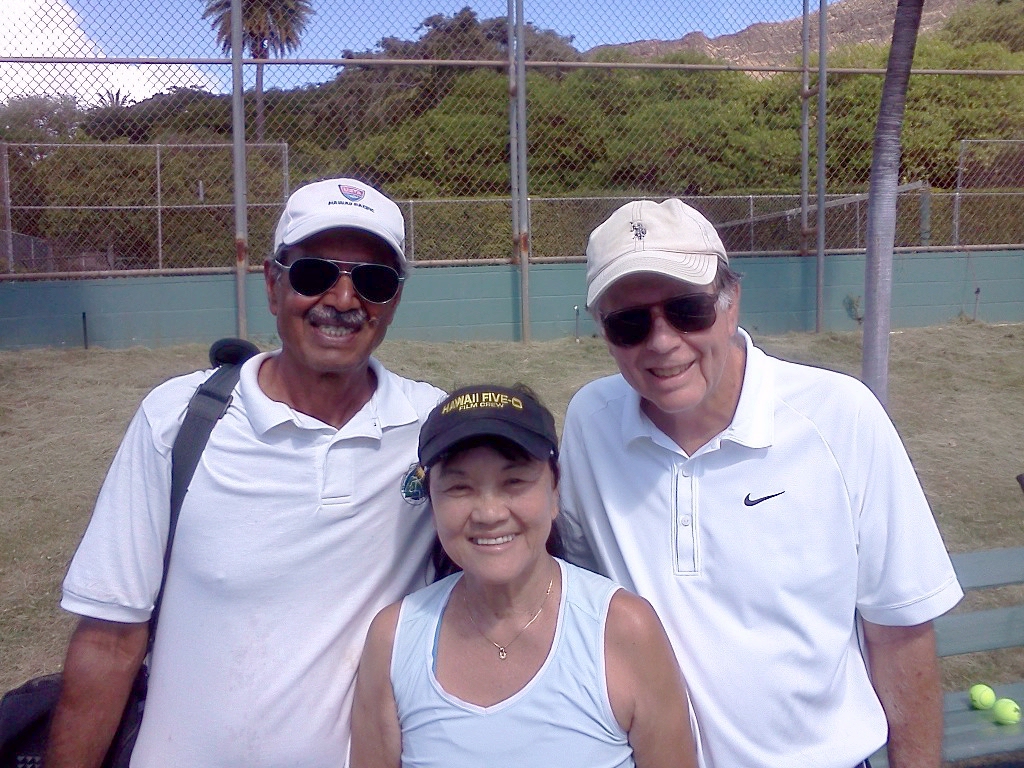 With Ashe and Annie after they beat us in doubles.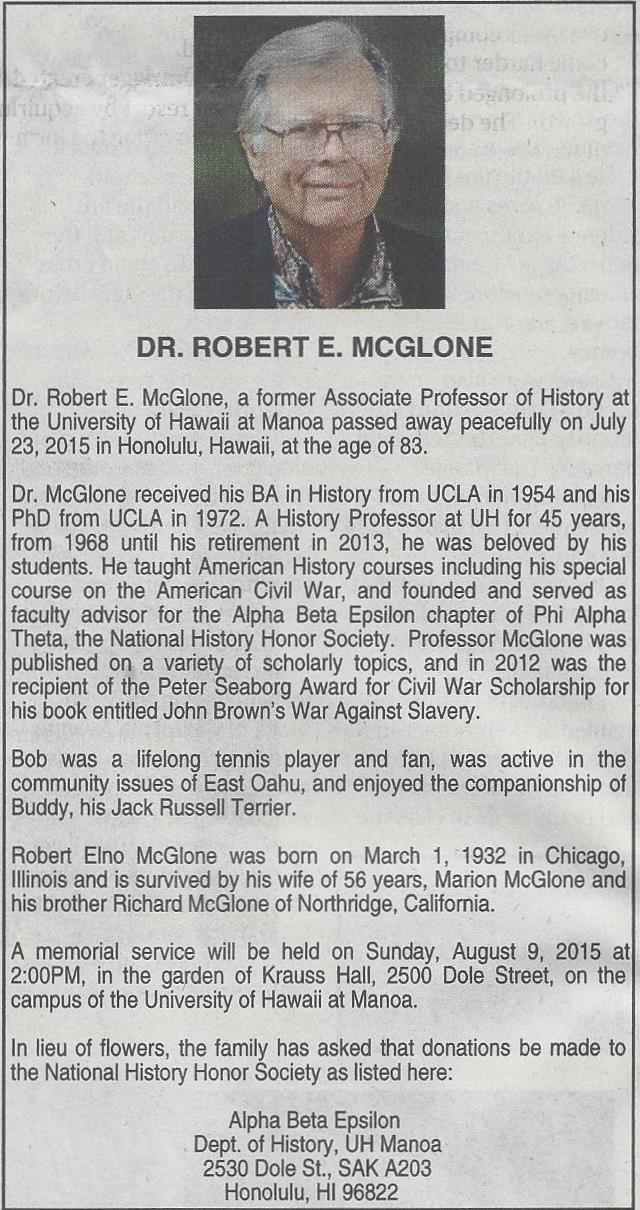 Obituary in Honolulu Star-Advertiser August 4, 2015.
Email Richard dot J dot Wagner at gmail dot com
---
index.html, this hand crafted HTML file was created March 18, 2012.
Last updated August 4, 2014, by Rick Wagner. Copyright © 2012-2014, all rights reserved.