Stong Family
My father's older sister Roberta (Bobby, now deceased) married Harold Stong (now deceased). Their children are Robert (now deceased), Jacqueline (Jackie), Peter, and Michael. Jackie came to visit in August 2011.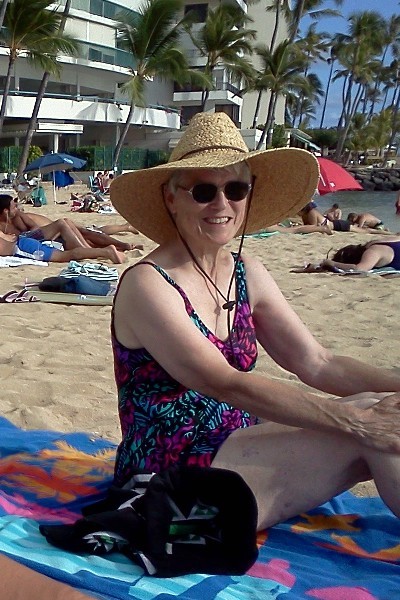 Jackie Stong at Sans Souci Beach on August 19, 2011.
---
Email Richard dot J dot Wagner at gmail dot com
index.html, this hand crafted, human readable HTML file was created August 22, 2011.
Last updated December 12, 2013 by Rick Wagner. Copyright © 2011-2013, all rights reserved.