Shirley Family
Andrea's Mom is one of the Shirley siblings, Jack, Jim, Bob and Lenore.
Memorial event for Jack Shirley
Jack passed away in 2001 after a stroke and a long hospitalization. Jack was an inspiration to all of us. A memorial event was held at Crystal Cove in June 2011. Below are some photos of that event, courtesy of Jack's daughter, Lynn Shirley.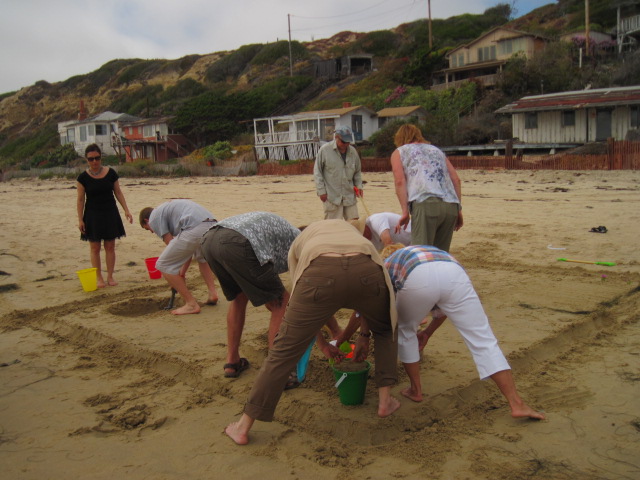 The participants built a "memorial high school" out of sand in Jack's honor.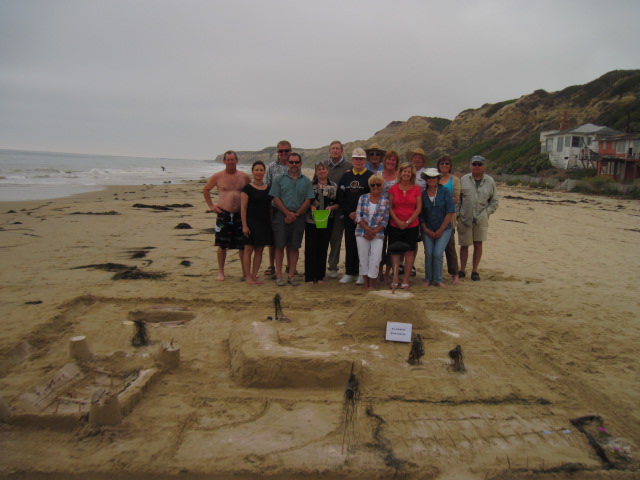 The construction team.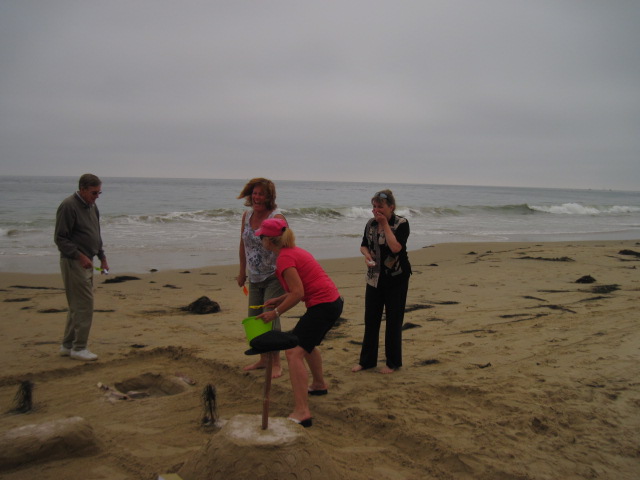 Jim, Kim, Lynn, and Jill.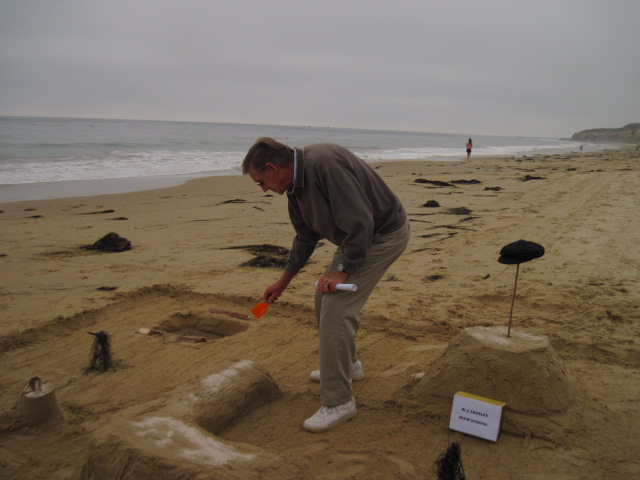 Jim scatters Jack's ashes over the sand construction.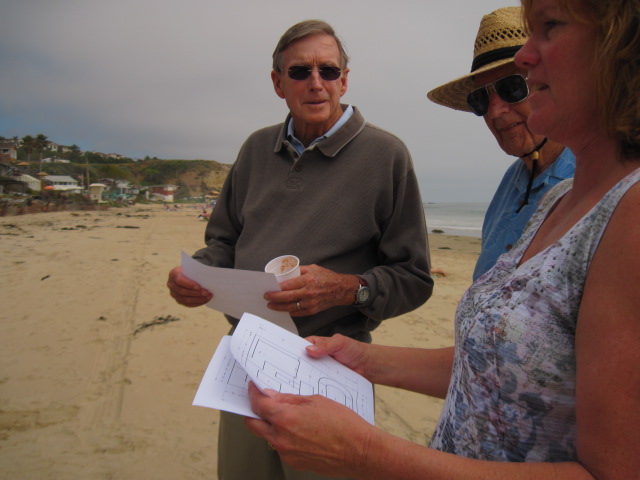 The building superindendents.
---
Email Richard dot J dot Wagner at gmail dot com
index.html, this hand crafted, human readable HTML file was created June 15, 2011.
Last updated June 15, 2011 by Rick Wagner. Copyright © 2010-2011, all rights reserved.