John D. Wagner
My father lived just over 95 years from October 8, 1919 to June 22, 2015. He practiced general medicine in Salinas, California from the late 1940s until he retired in the mid-1990s. His friends called him Jack.
Sayings
These are some of the things I remember him saying from time to time:
If you don't have something nice to say about someone, don't say anything at all.

Two wrongs don't make a right.

It takes two to start a fight.

A little knowledge is a dangerous thing.

If something is worth doing, it's worth doing well.

You made your bed, now sleep in it.

The squeaky wheel gets the grease.
Things My Father Taught Me
A man knows how to cook, and cooks well, especially under difficult conditions such as on a camping trip.

Leave a place as you found it. Pick up trash and pack it out. This applies to beaches, parks, camp grounds, or any public place you visit. Treat the outdoors or any public place as you would treat your own home.

Minimize suffering. Certainly this principle had an effect on his choice of profession. In hunting, an animal should be killed instantly with one shot. If you merely wound the animal with your first shot, you are a lousy hunter. Therefore, never shoot until you are sure of your shot. This is also a gun safety principle. One time on my uncle Newel's ranch, we encounterd a cow that was dying in the process of giving birth. The calf was already dead, and could not be pulled from the cow's womb. It was judged that the cow could not be saved, so it was decided to euthanize the cow with a shot to the brain. I was asked to perform the mercy killing. I was about 11 years old at the time. I sat down on the ground in front of the cow and aimed my .22 LR rifle by visualizing the cow's brain in its cranium, and put the bullet through the center of the mass. The cow was extinguished instantly. There was a similar incident sometime later with a rabbit we had been hunting. We found it alive and wounded by several bullets in its body. My single shot through the center of its skull ended its suffering instantly.

How to handle firearms safely. First rule, all guns are always loaded, all the time. Dad told my brothers and me many times that he had fequently heard the "excuse" "I didn't know it was loaded" when he was called on to treat gunshot wounds. So now you know. The gun is loaded. Always treat a gun as if it were loaded, even when you know it is not. This rule will save you or a friend someday. Second rule: never point a gun at something you don't intend to shoot. Third rule: be sure of your shot. Never fire until you are absolutely sure you will hit what you intend. Violation of this rule is the cause of many hunting accidents in the field. On a final note, even when cleaning your emptied gun, treat it like it's loaded. The idea is to ingrain an unconscious habit. Your body will keep the barrel pointed to a safe location even when your mind is wandering. Never ask if a gun is loaded. You know it is.

Craftsmanship. As a surgeon, Dad was naturally good working with his hands. He took pride in making and building things and always came up with original ideas executed with professionalism.
His Innovative Ideas
My father was working on an underwater camera before they were commercially available. He was an avid SCUBA diver and was building salt-water aquaria for his slurp-gun marine zoological collection long before the Monterey Bay Aquarium was in existence. He took up flying a private airplane.
Obituary in the Salinas Californian
Dr. Wagner's granddaughter Lisa wrote this obituary that appeared in the Salinas newspaper.
Photographs
Various photographs of my father with captions.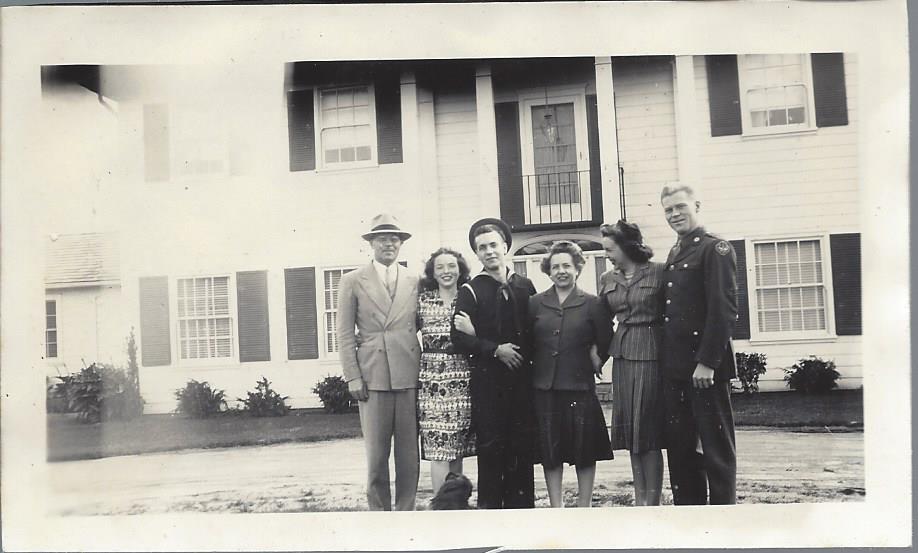 With grandfather Wiley Reeves, Beverly, Edwin, grandmother Carolyn Reeves, Evelyn and Jack Wagner, June 1944. They were
married on June 25 of that year. Dad was an officer in the army medical corps after medical school at UC Berkeley.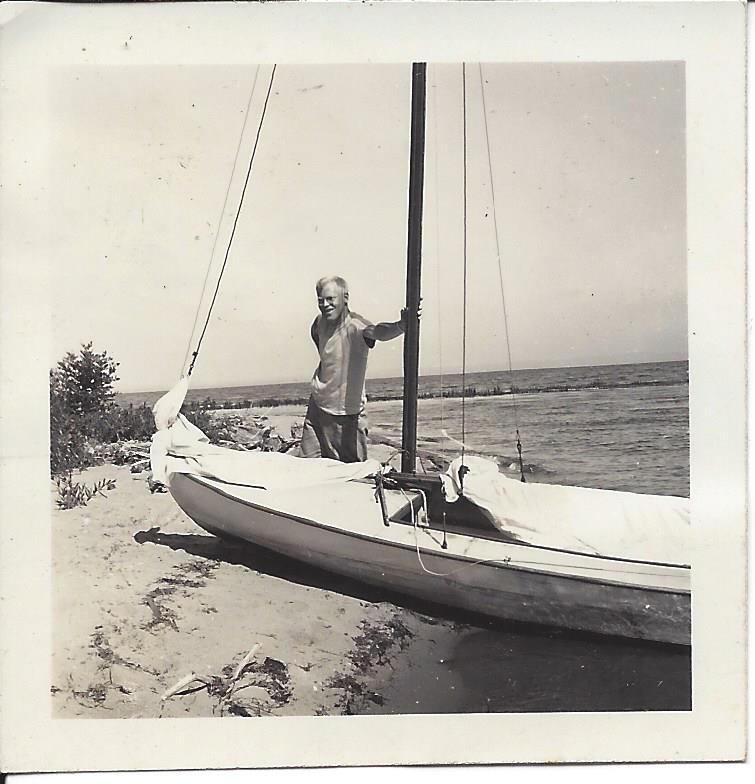 With a sail boat in July of 1947.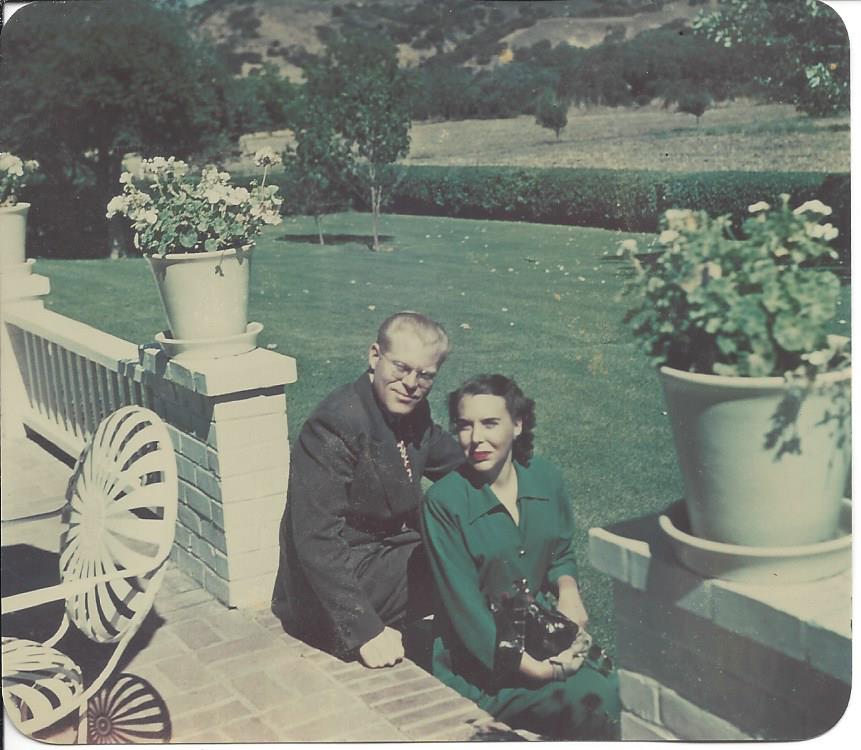 Jack and Evelyn on the patio at the Reeves's house in the country on Monterey Highway, about 10 miles south of Salinas.
Date unknown.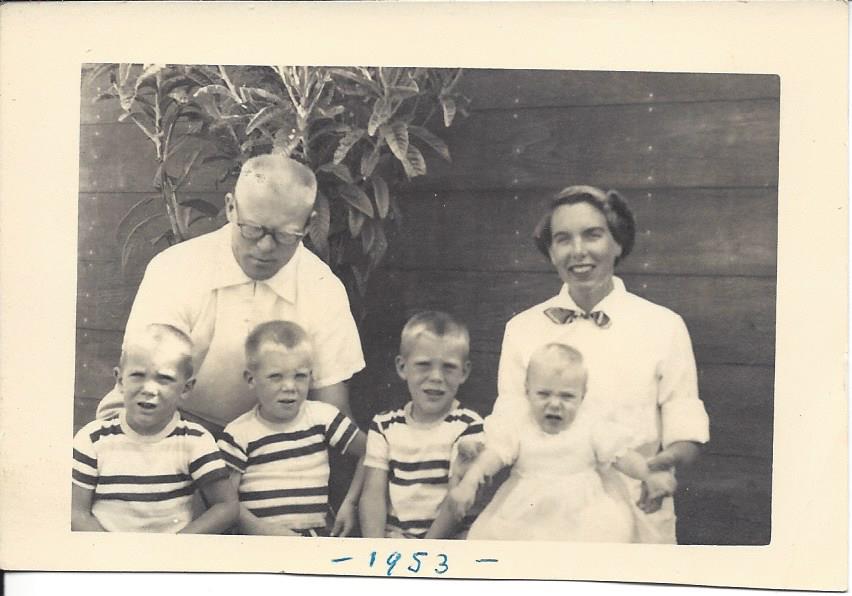 Wagner family at the house at Nine San Juan Drive in Salinas.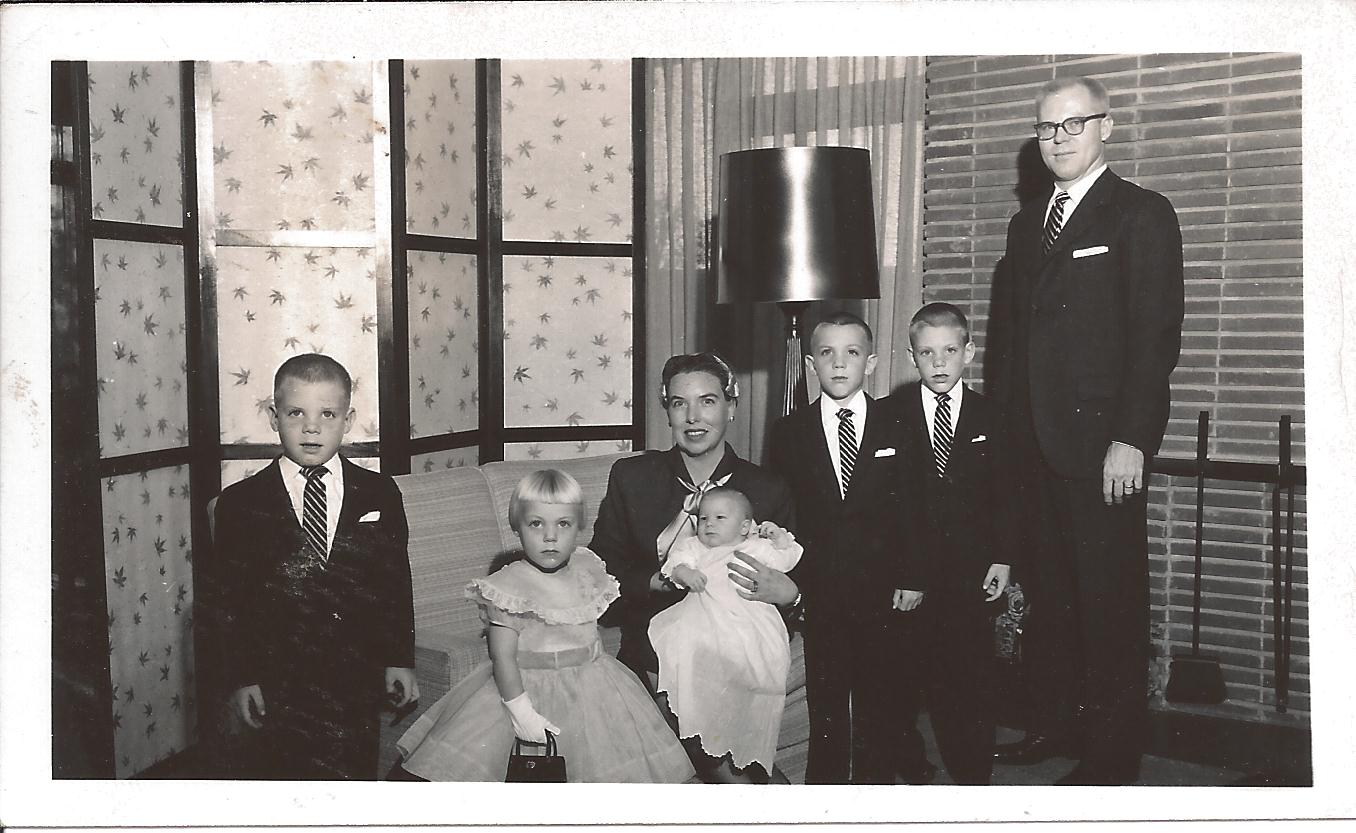 Wagner family portrait with fifth child Reeves, a boy who subsequently developed severe brain tumor and became totally disabled.
Photo taken probably before Christmas in 1958.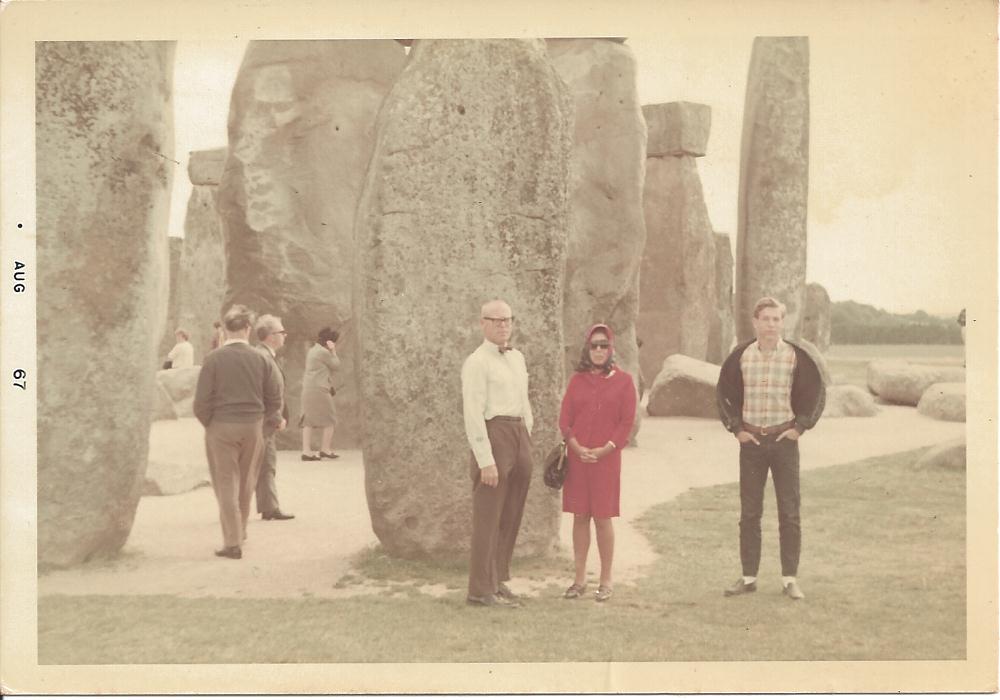 Dad and Mom with me at Stonehenge in England. Summer of 1967.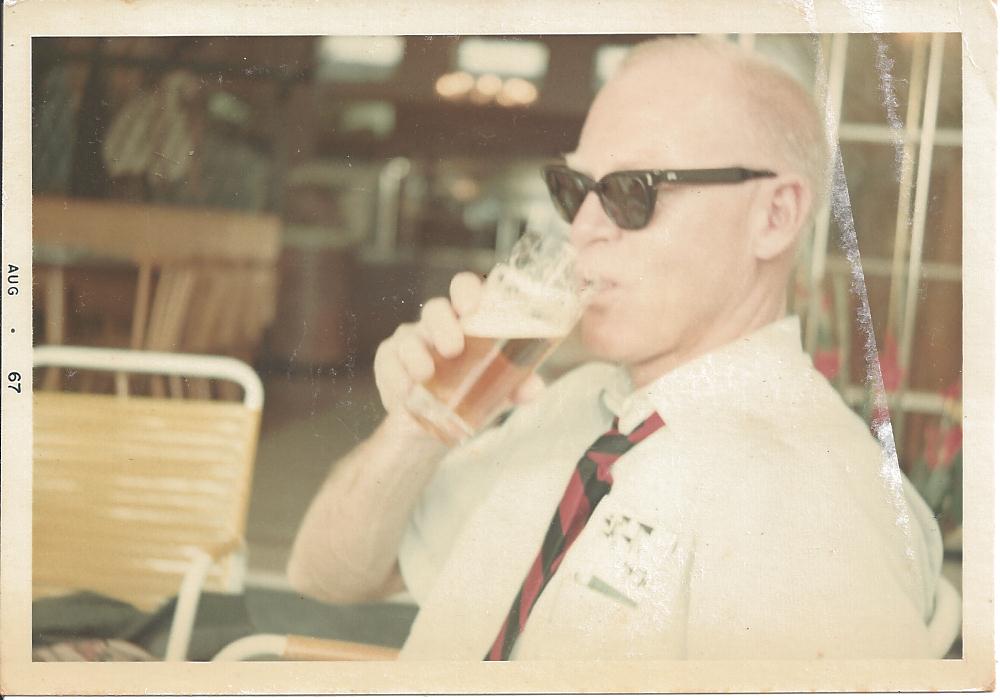 Dad drinking beer in Germany. 1967.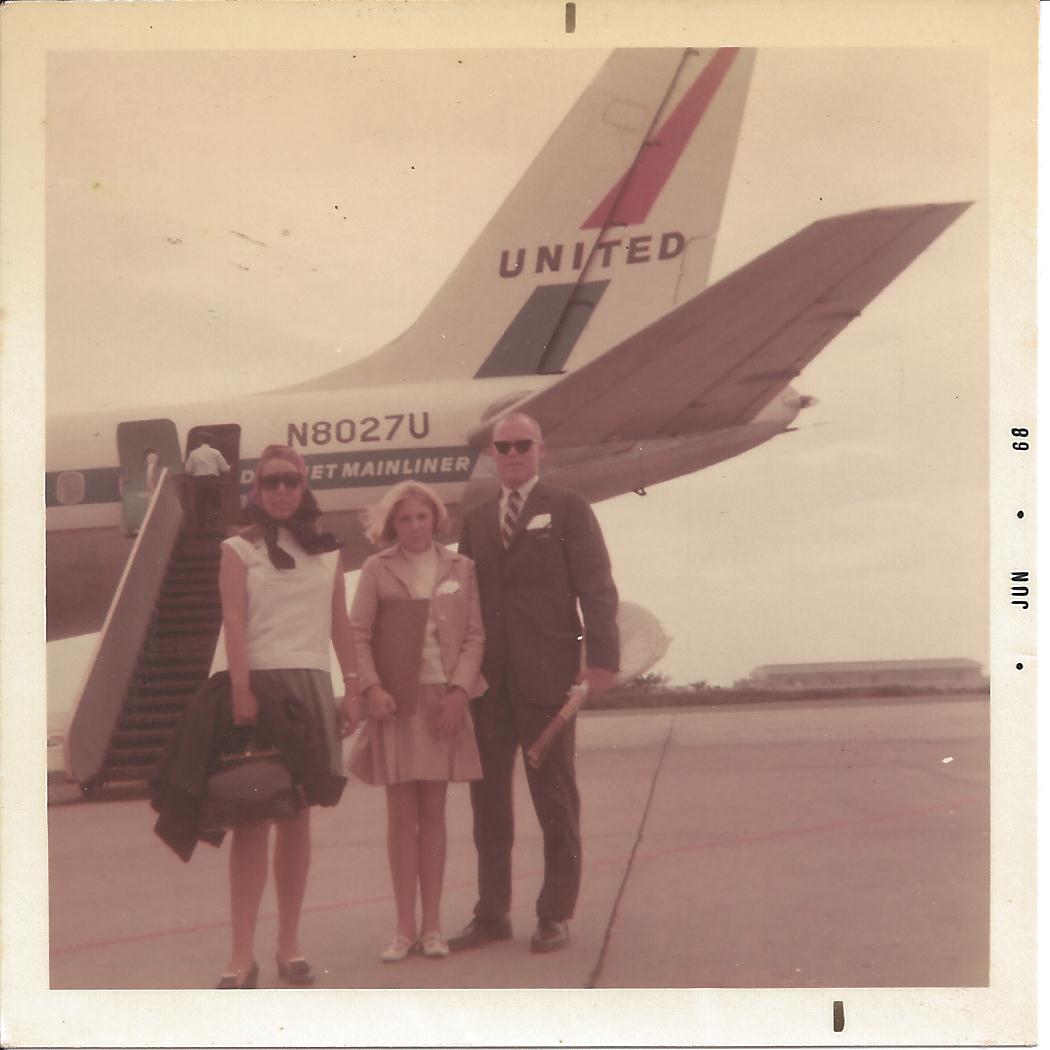 Mom, Dad, and Christina in Hawaii, 1968.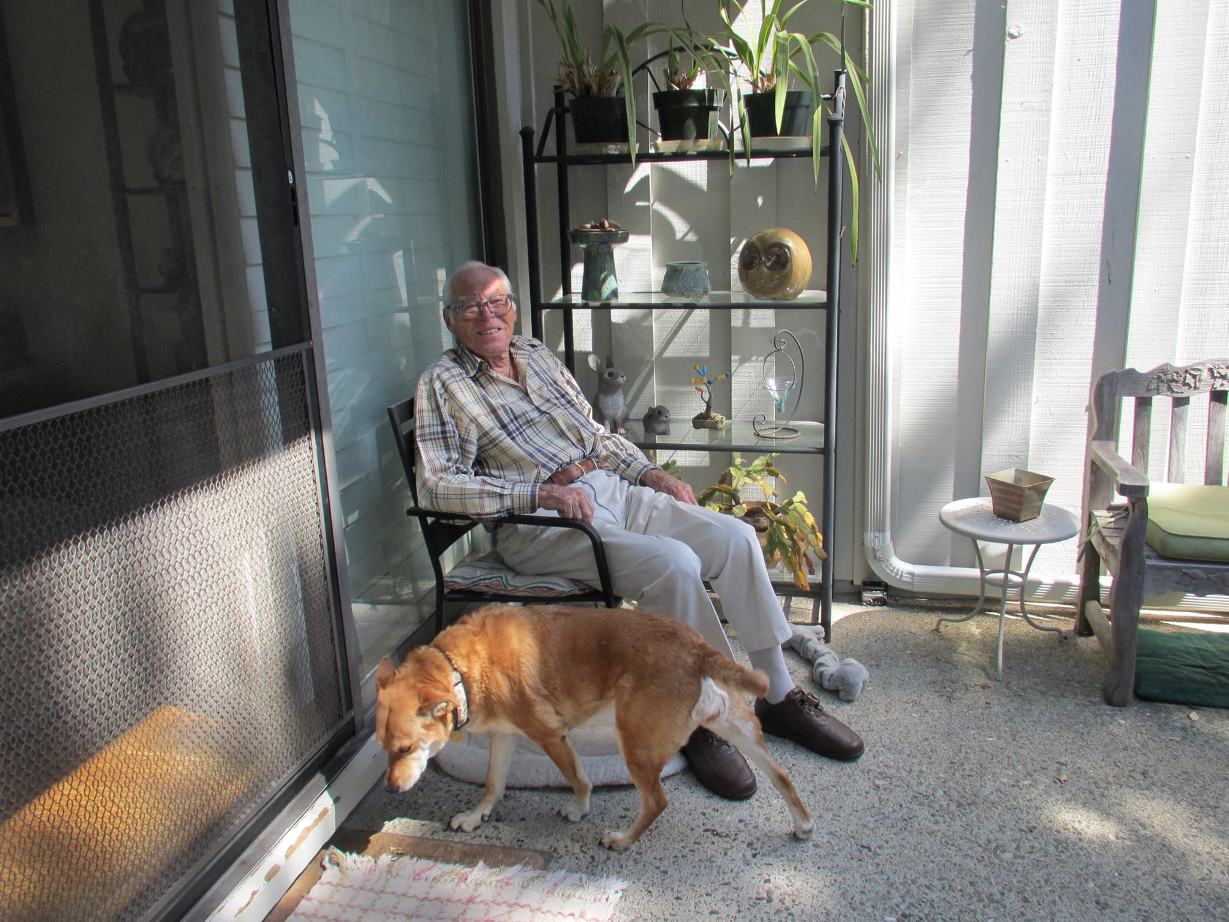 March 2013 visit to Dad and Maggie's house in Carmel Valley.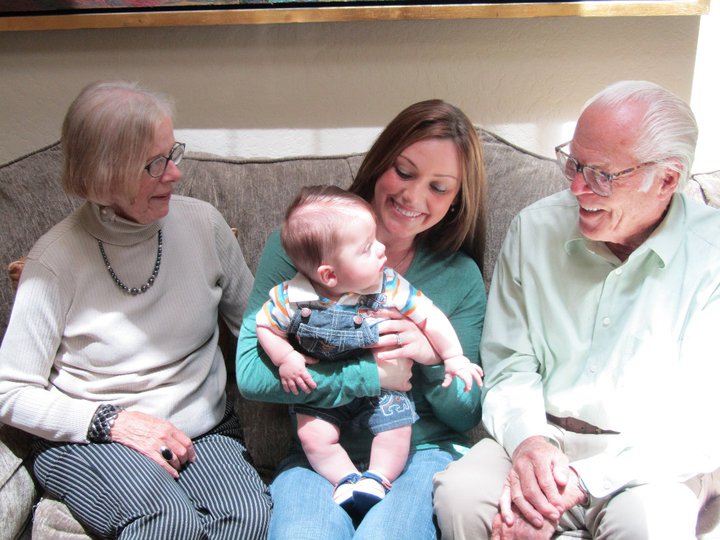 Maggie, Lisa, Andrew, Jack.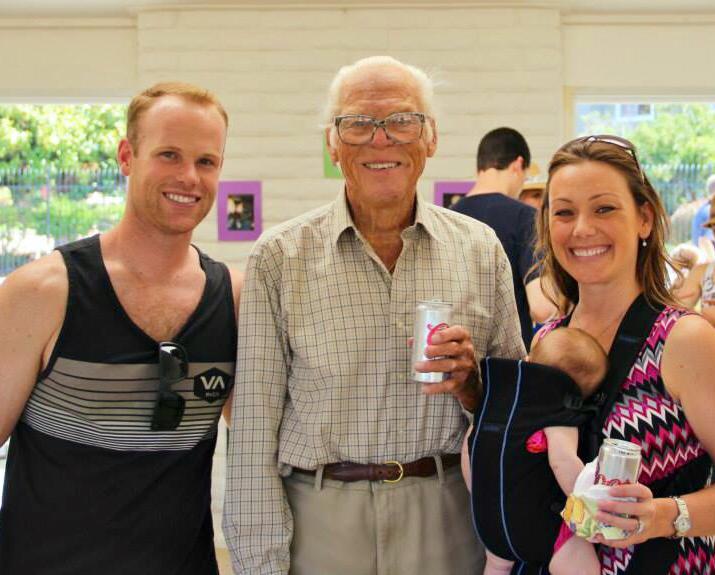 John III, Jack, Lisa.
Email Richard dot J dot Wagner at gmail dot com
---
index.html, this hand-crafted HTML file was created May 19, 2015.
Last updated August 7, 2015, by Rick Wagner. Copyright © 2015, all rights reserved.