Biles Family
2012 Jan and Michael Visit to Hawaii
On Tuesday, April 17th, Andrea's sister Jan and her son Michael came to visit. They landed at HNL around noon and rented a car and arrived at out house in the early afternoon.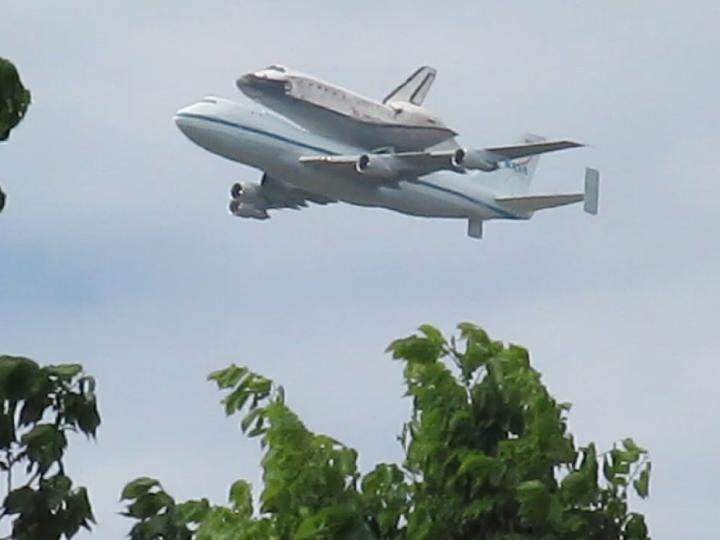 Also on Tuesday, the space shuttle Discovery arrived in Washington DC for display at the Smithsonian Institution. Photo by John
Gardner's brother Bob Gardner.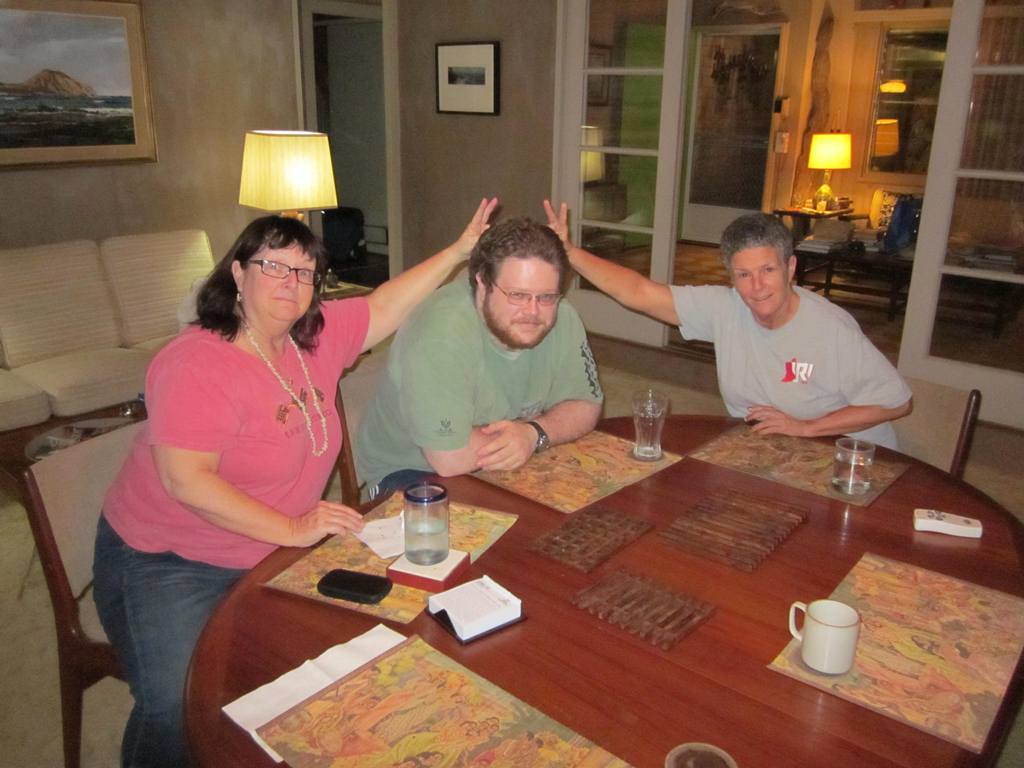 The requisite photo at dinner Tuesday.

On our morning walk on Wednesday we saw this heron in the stream from the Kalanianaole Highway bridge.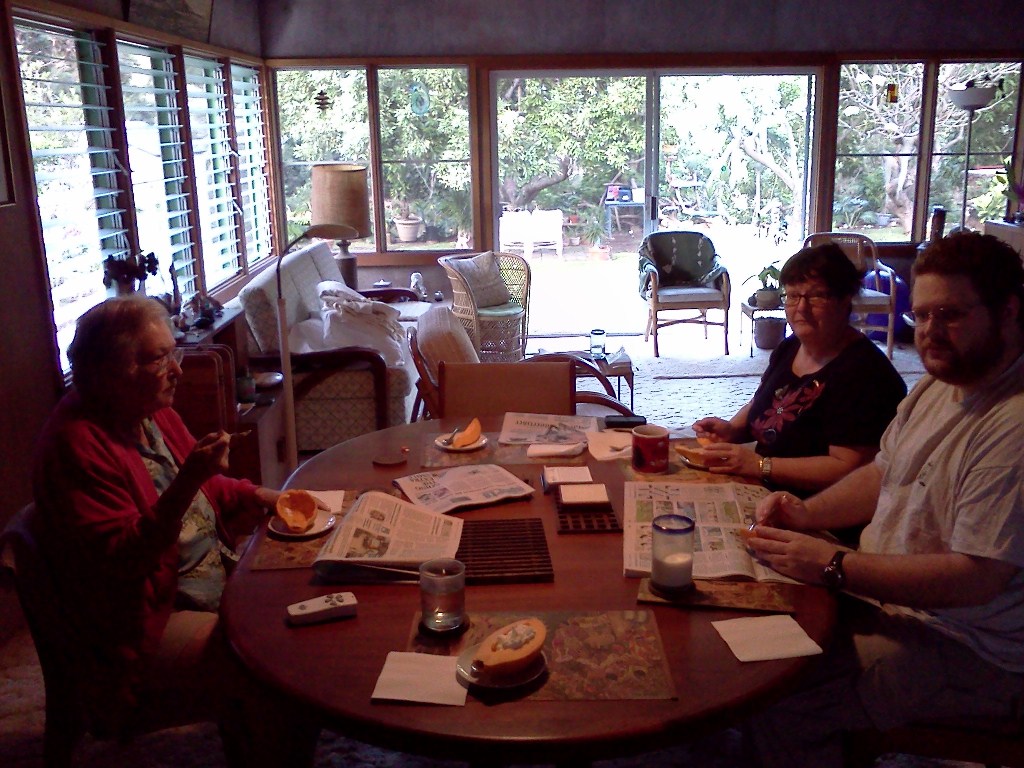 The requisite Wednesday breakfast photo.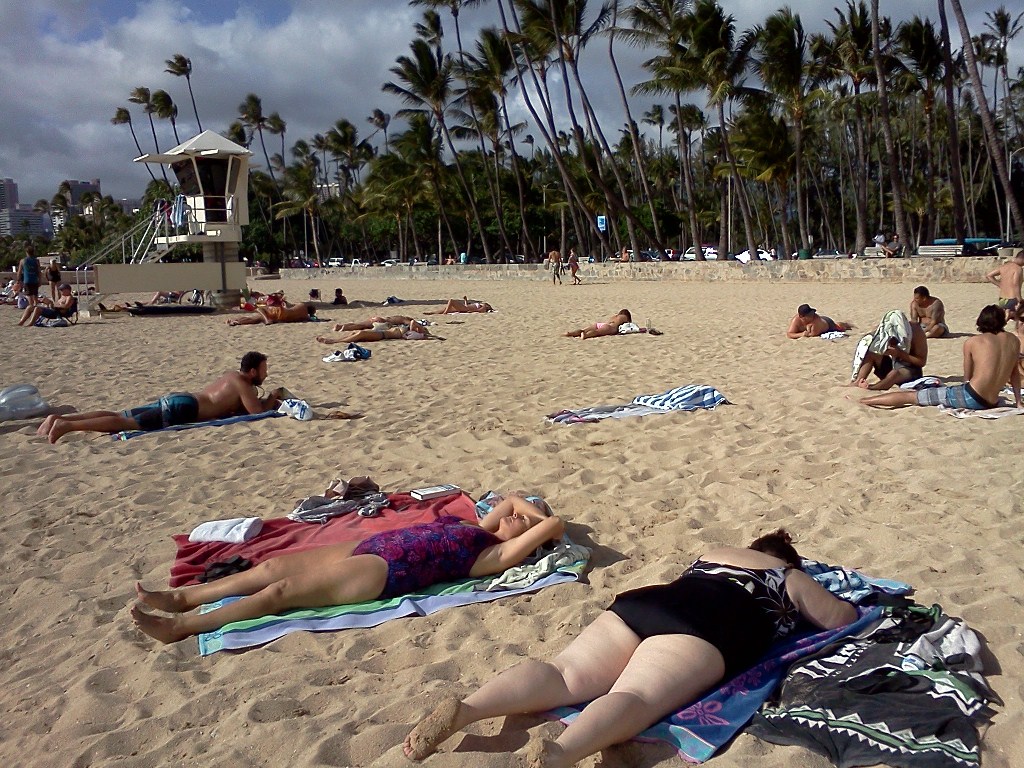 Wednesday afternoon we went to the beach. Michael took photos of fish underwater.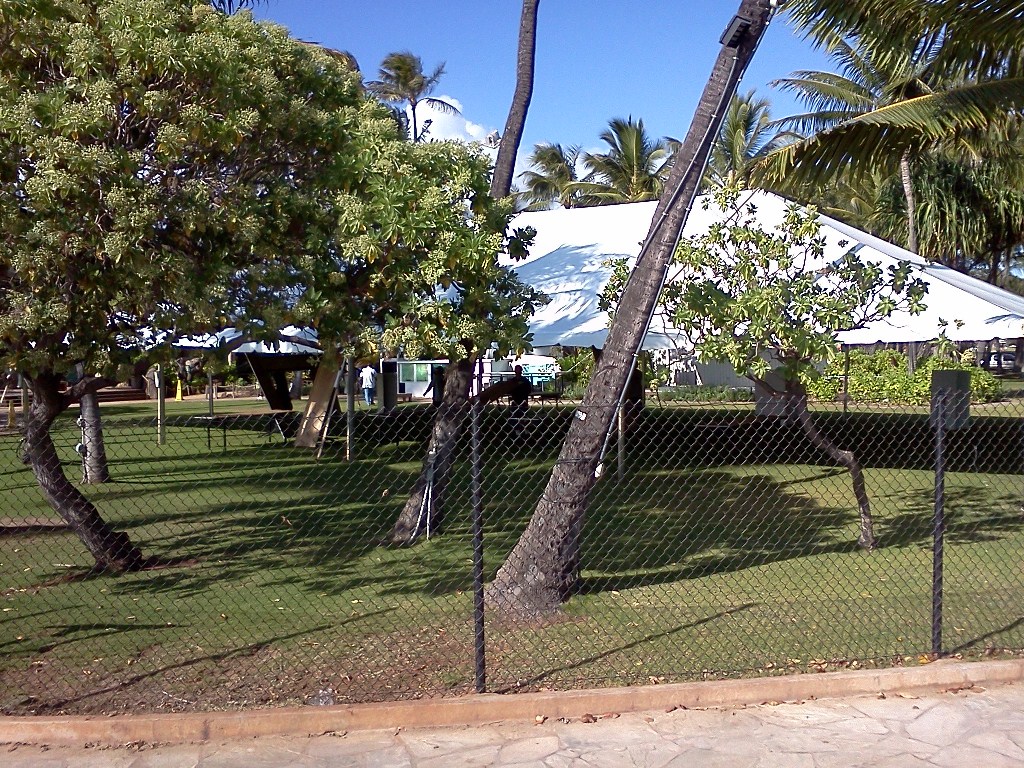 Thursday afternoon Andrea and I went to the beach again, after a Kalani Robotics travel meeting at the school library. They were setting
up some kind of tent event at the Waikiki Aquarium.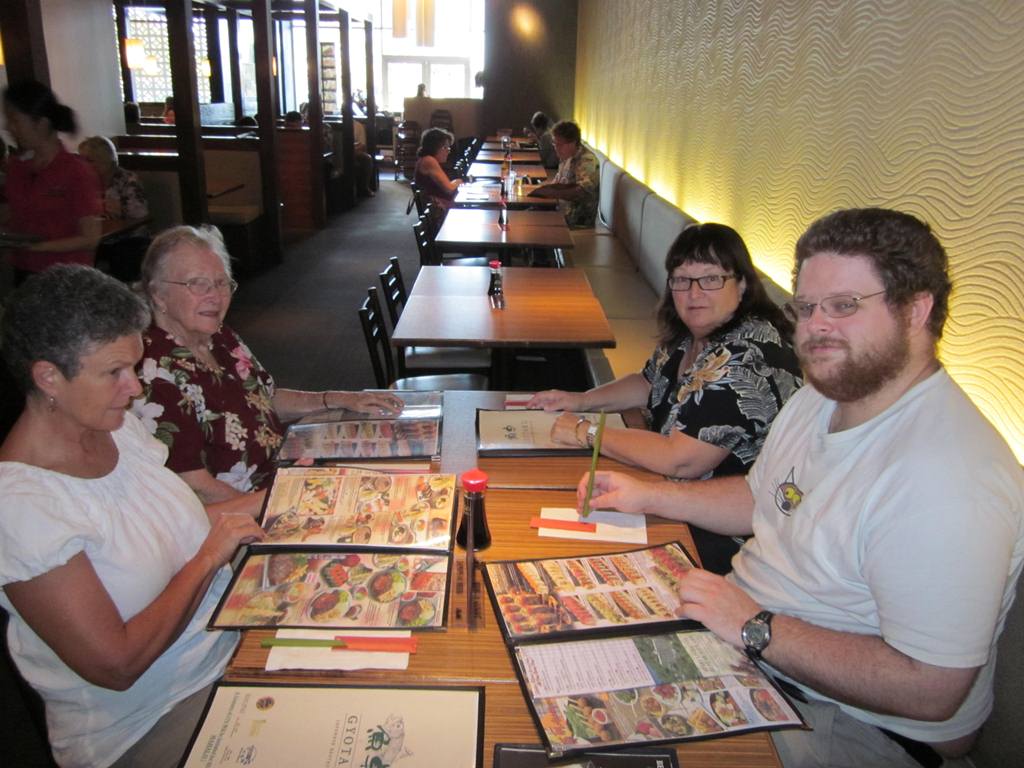 That evening Jan treated us to dinner at Gyotaku.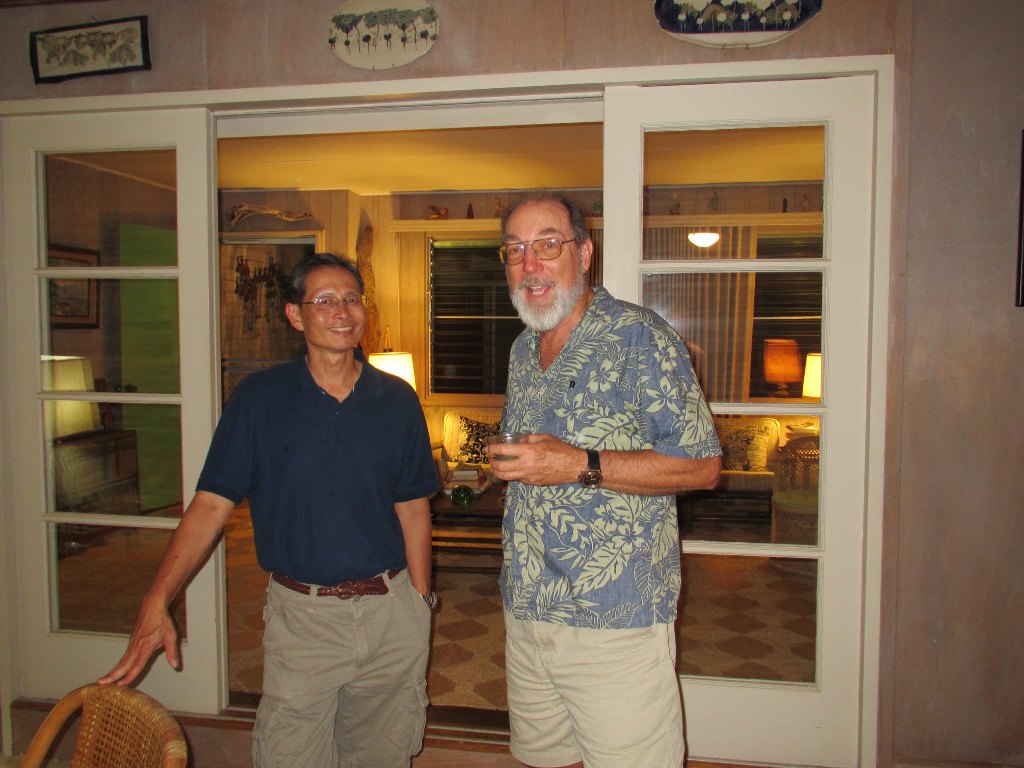 Friday evening, the 20th, we had some friends and relatives over for a party. Carl Young lives up on Hind Iuka Drive now, but he grew up next door.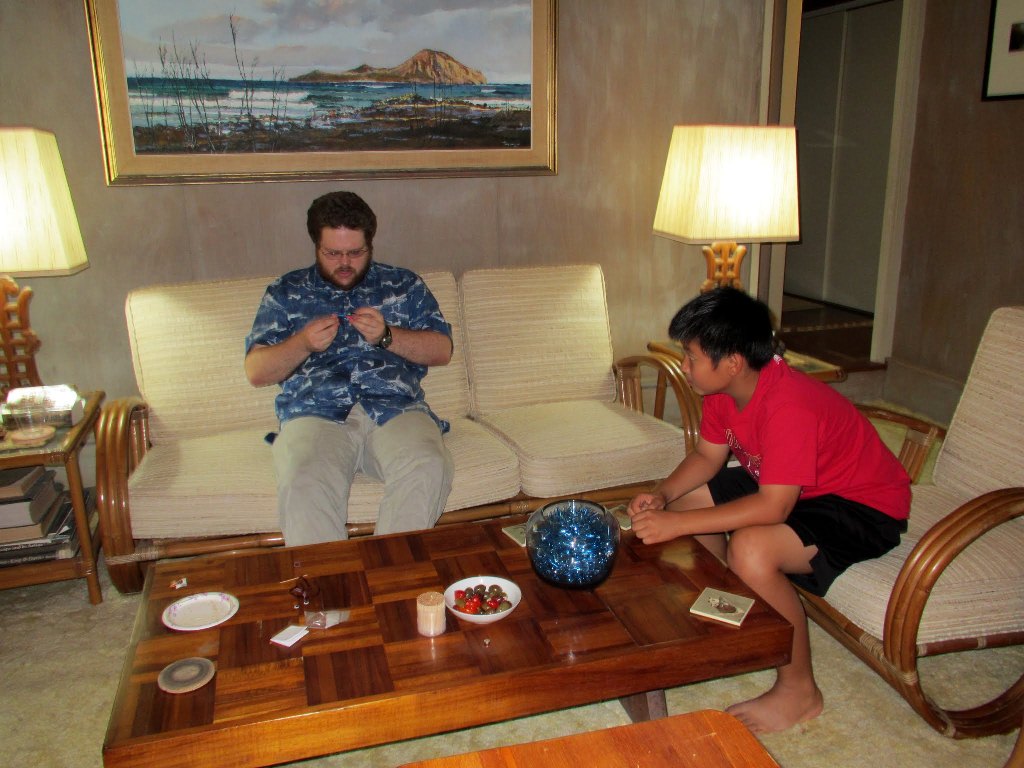 Mike and Zack assembled a bristlebot.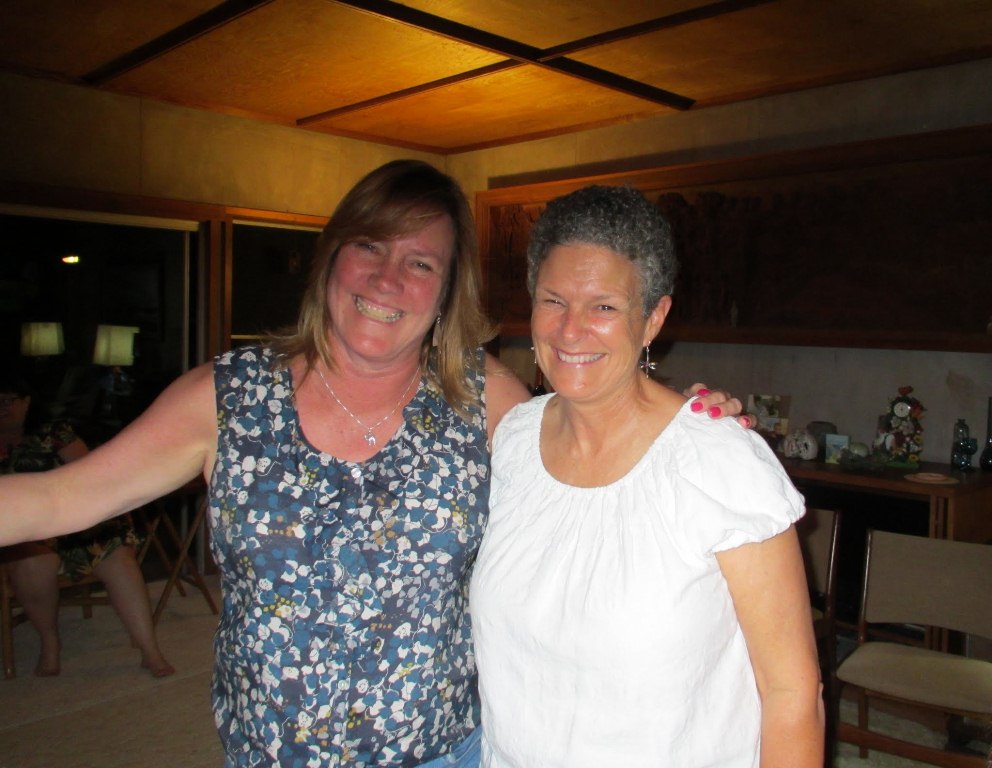 Cousin Kim had a good time.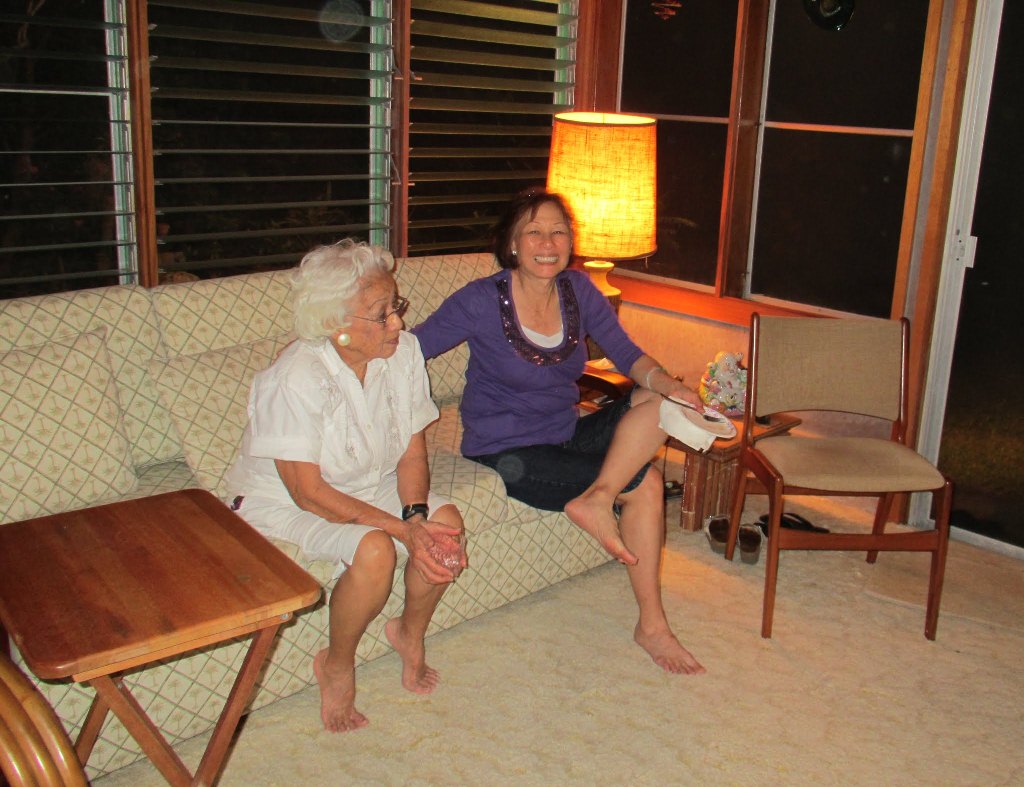 Mrs. Young with daughter Libby.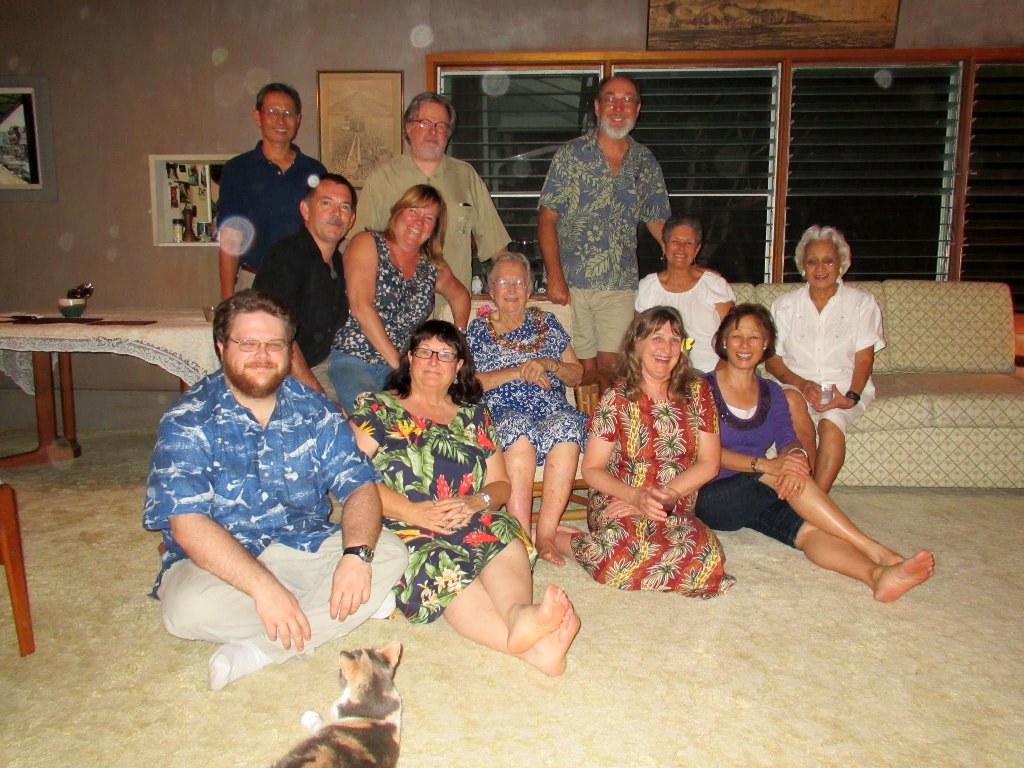 Group photo taken by Carl's son Zack. Carl, Walter Rick. Pete, Kim, Lenore, Andrea, Betty. Mike, Jan, Lynn, Libby. We had good food,
good drink, and good conversations.
Email Richard dot J dot Wagner at gmail dot com
---
index.html, this hand crafted HTML file was created April 18, 2012.
Last updated April 22, 2012, by Rick Wagner. Copyright © 2012, all rights reserved.