PhD Dissertation
Strut Fixtures: Modular Synthesis and Efficient Algorithms
Advisor
Kenneth Goldberg
Dissertation Committee
Behrokh Khoshnevis, Industrial & Systems Engineering, USC
Ari Requicha, Computer Science, USC
Dissertation Defense
I passed my dissertation defense on September 12, 1997.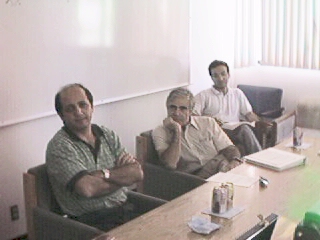 Behrokh Khoshnevis, Ari Requicha, and student observer Hadi.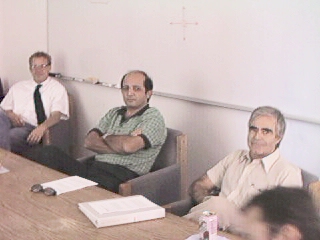 Ken Goldberg, Behrokh Khoshnevis, and Ari Requicha.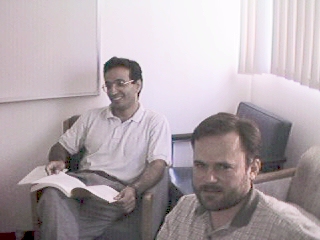 Hadi and Ari's then student, Kamen Penev, now PhD.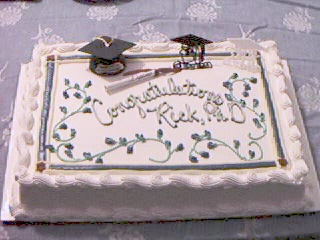 This is the beautiful cake served at my surprise party the following day. I had no idea that all those people would show up! Thanks everyone.
My Doctoral Dissertation (PDF).
---

E-mail Richard dot J dot Wagner at gmail dot com

My USC

home page.
This page created September 15, 1997.
Last updated July 20, 2010. Copyright © 1997-2010, all rights reserved.