NGAS

The Northrop Grumman corporate home page is accessible from anywhere, but the other TRW home pages are behind the TRW Space Park firewall.
Here's a map of Space Park in Redondo Beach: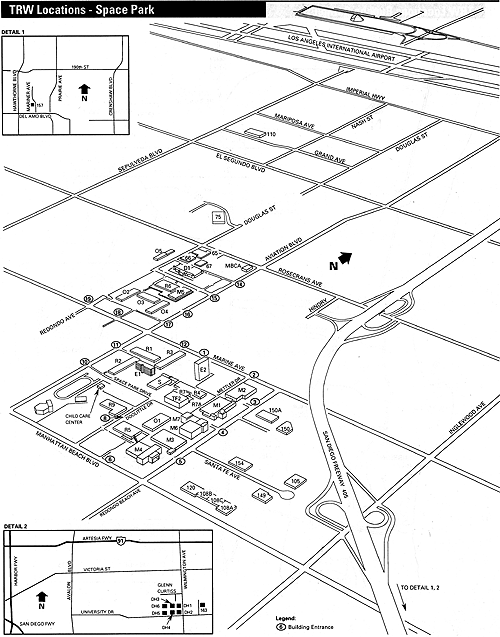 Email Richard dot J dot Wagner at gmail dot com

USC home page.
This page was created in 1996,
Last updated July 21, 2010. Copyright © 1996-2010, all rights reserved.