Robotic Art
Painted by Boris Artzybasheff, 1952:

"Executive of the Future"
---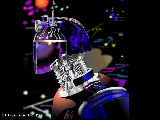 "Robot Cop"
---
This one was actually painted by a robot (from the collection of Ken Goldberg):


"Self Portrait"
---
A female robot stepping into a fractal world: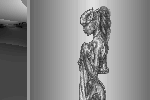 "Stepping out..."
---
Farming on the moon with the help of robots by Robert McCall: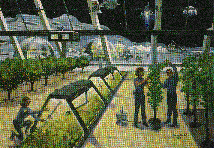 "Cultivating plants--Lunar Greenhouse"
---
Hajime Sorayama

"Angel"
---
Hajime Sorayama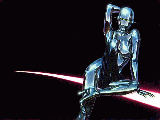 "Laser Lady"
---
Hajime Sorayama


"Red Hot Robot"
---
Hajime Sorayama


"Swimsuit"
---

Email: Richard dot J dot Wagner at gmail dot com

Any Web site that isn't under construction probably should be! If you know of any good robot art that I should show or link to, please send me email.

art.html, this hand crafted HTML file was created in 1995,
last updated July 21, 2010 by Rick Wagner.
Copyright © 1995-2010 by Richard J. Wagner, all rights reserved.