Cascade Bonsai
Creation from Growing Stock
On Monday, September 21st, 2015, I created a cascade style bonsai. The Japanese term for cascade is kengai, and it represents how a tree growing from a cliffside might grow down to get more light.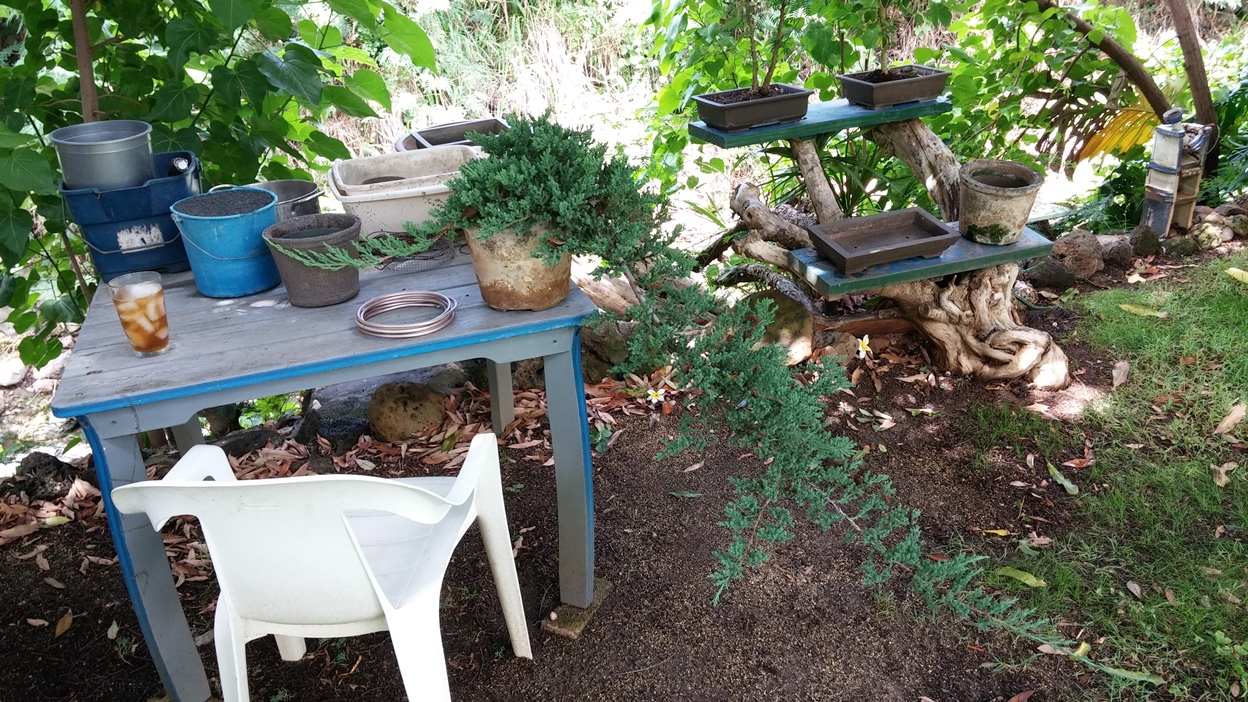 I have just carried the procumbens nana juniper, to my work table. The natural cascade is about five feet long now and the tree looks very healthy. First I prune excess branches.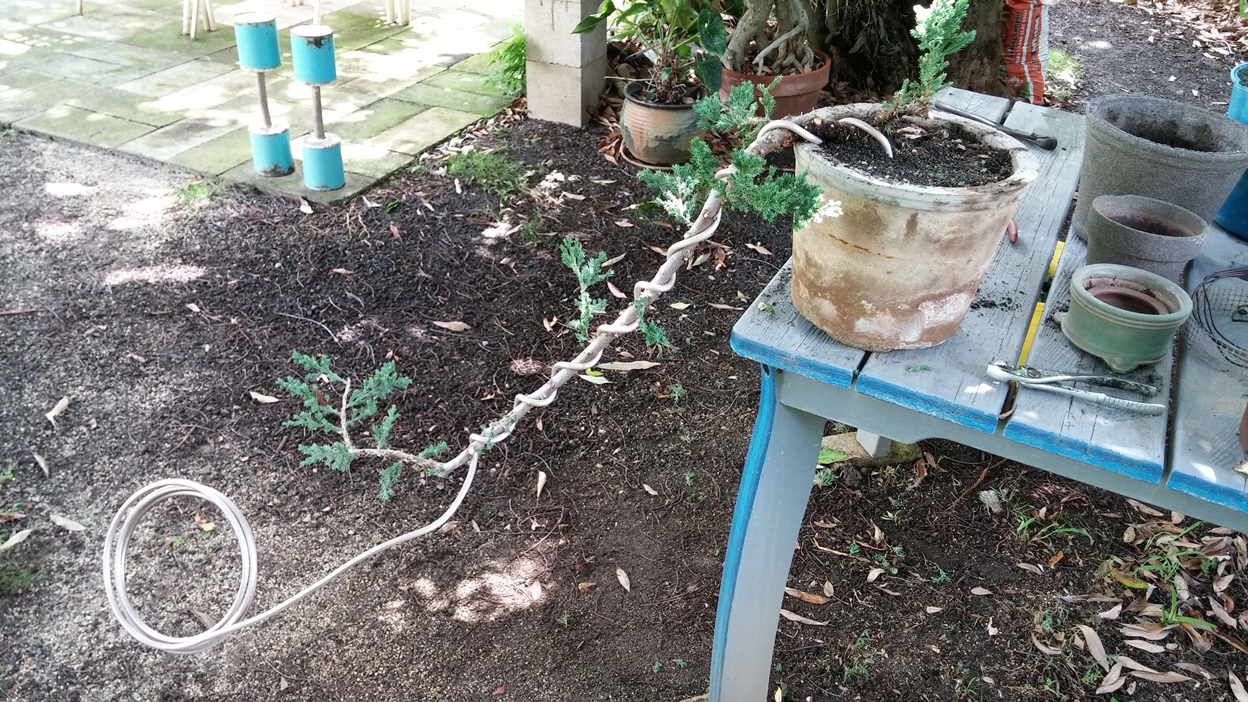 After pruning, the first and heaviest wire is put on the main trunk.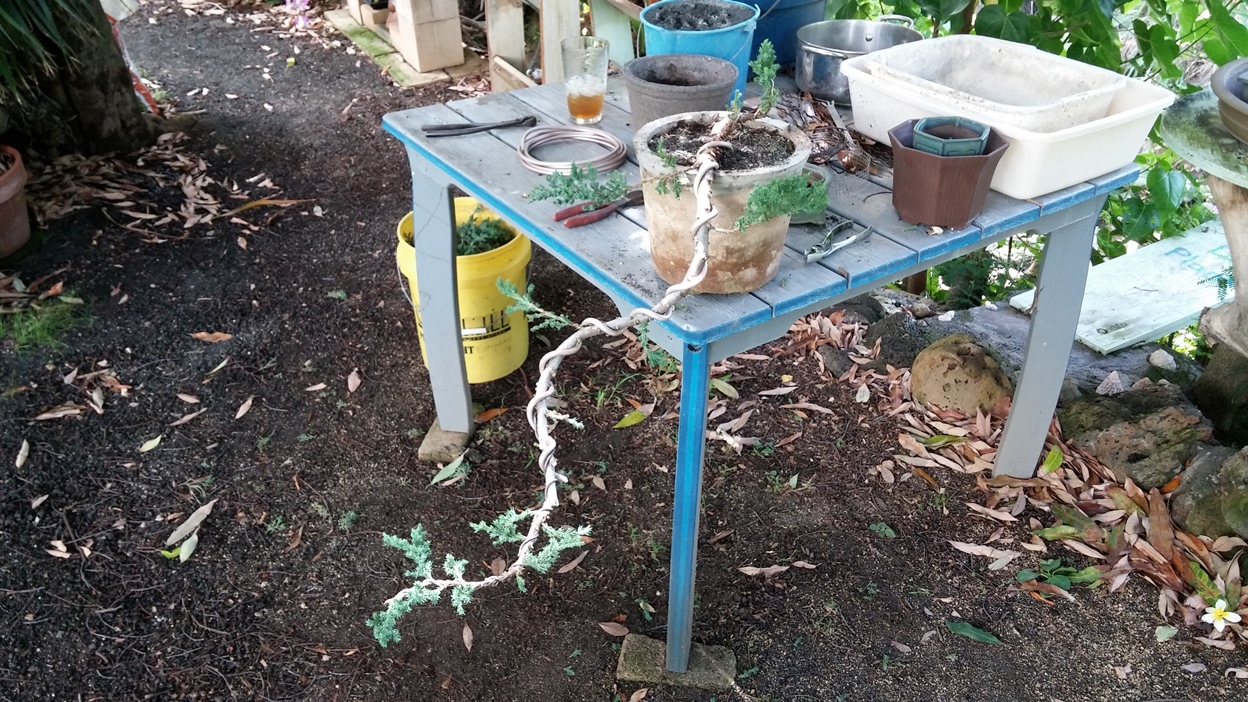 After wiring and bending, the trunk is shaped into an S-curve.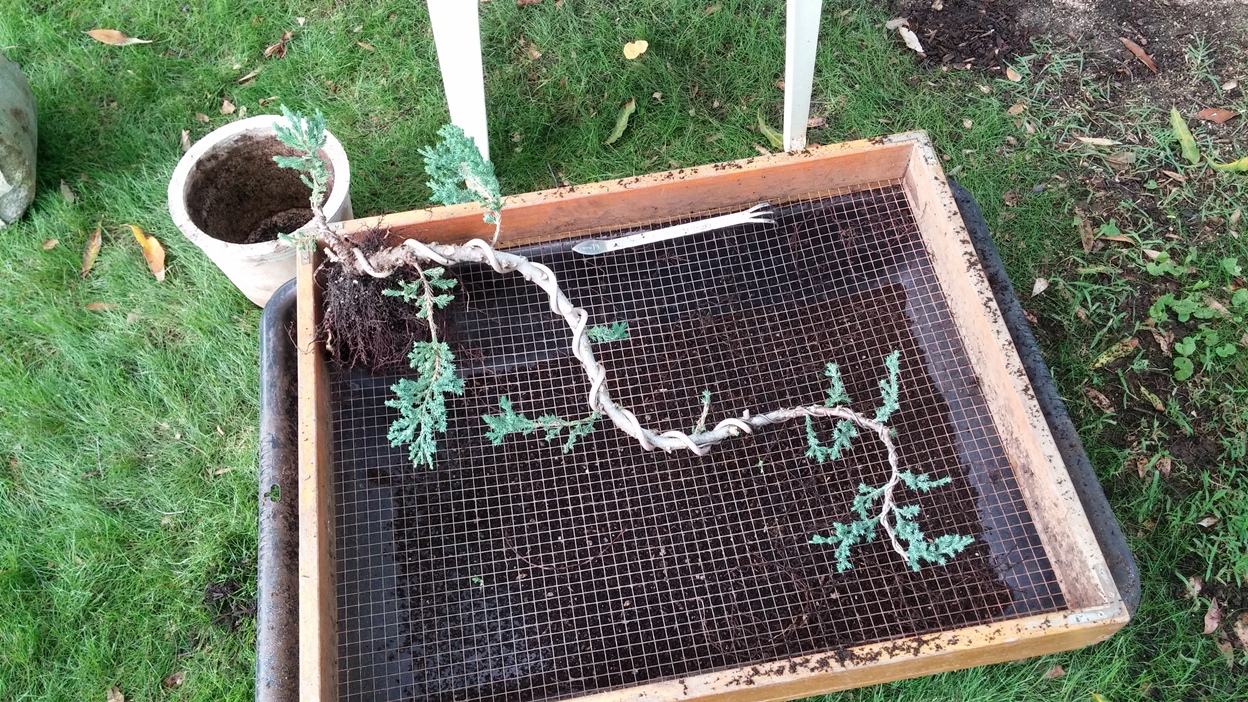 After combing and pruning the roots.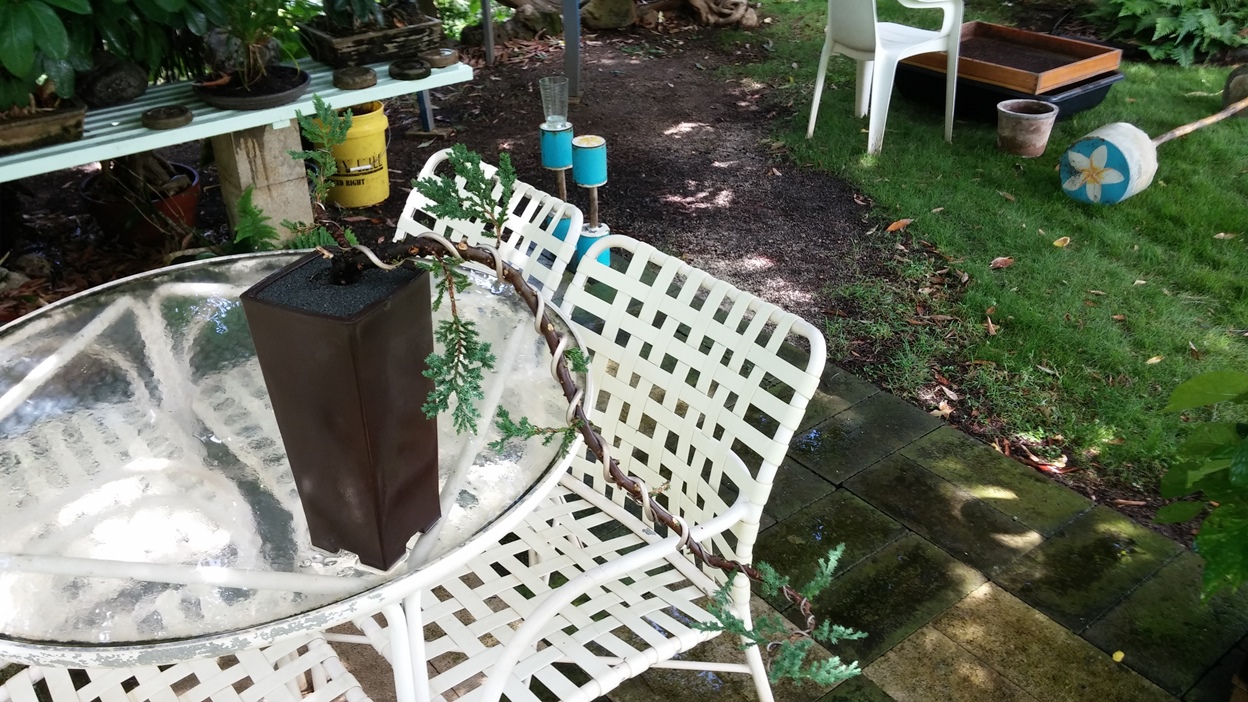 After potting into a tall Japanese cascade pot. I hope it lives because it will be beautiful someday.
Two Years Later
Nearly two years later, on August 6st, 2017, I again worked on the cascade bonsai.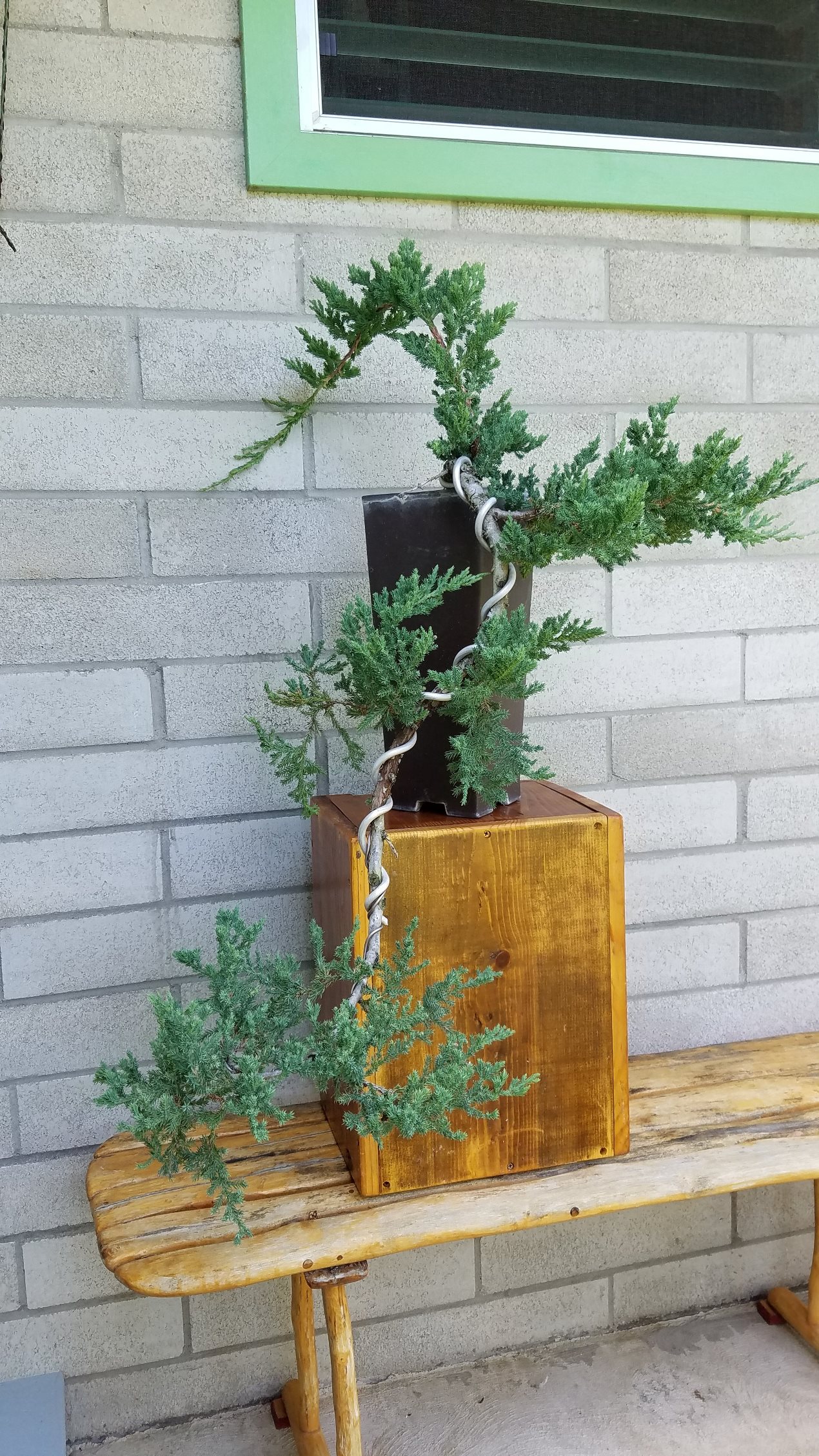 Two years later. Some of the smaller wires began cutting in and were removed leaving the two larger pieces of wire.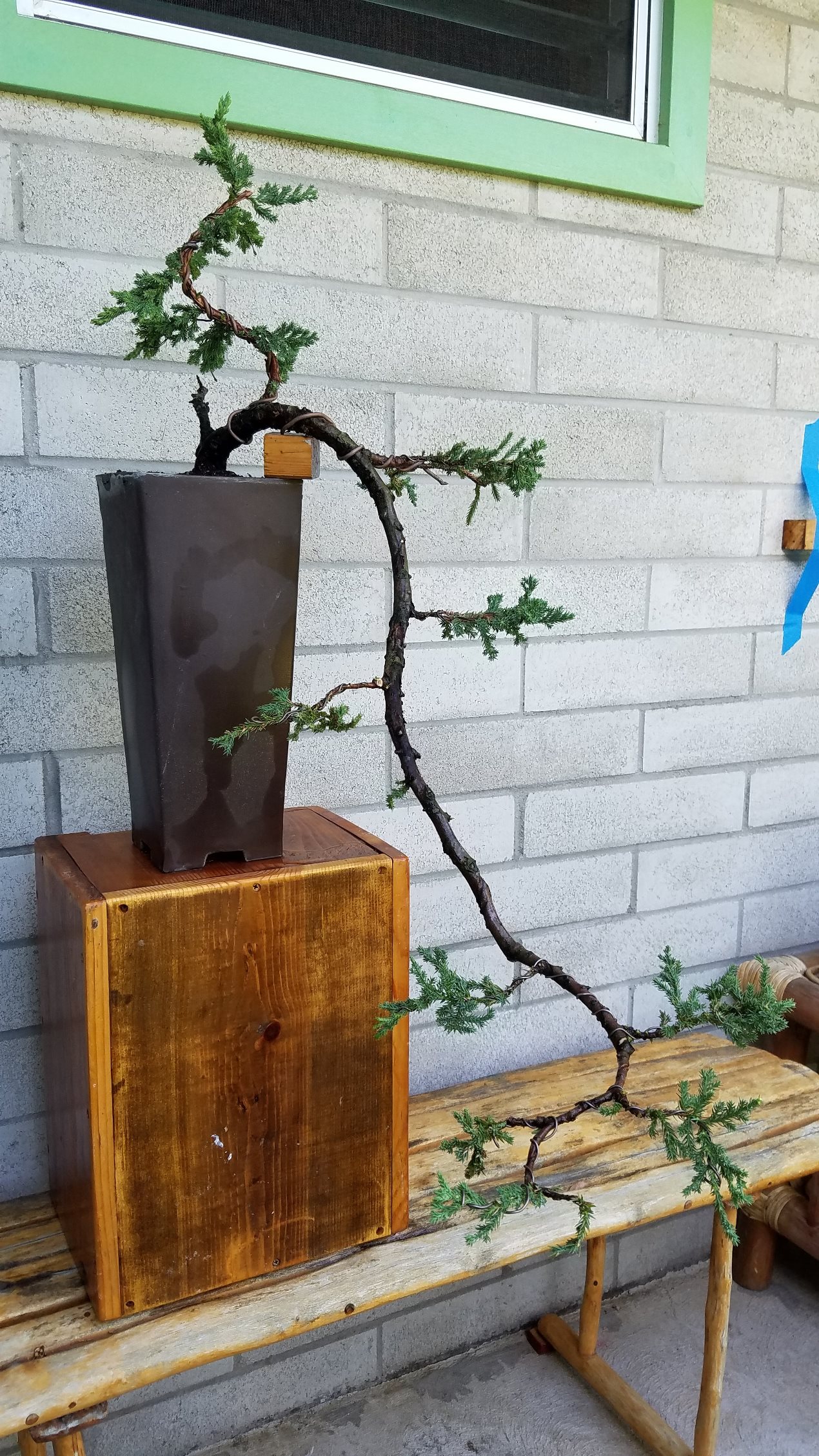 After unwiring, pruning, rewiring, and repotting in the same pot. There is a long section in the middle of the cascade
with no branches, so I hope something pops there. Time will tell.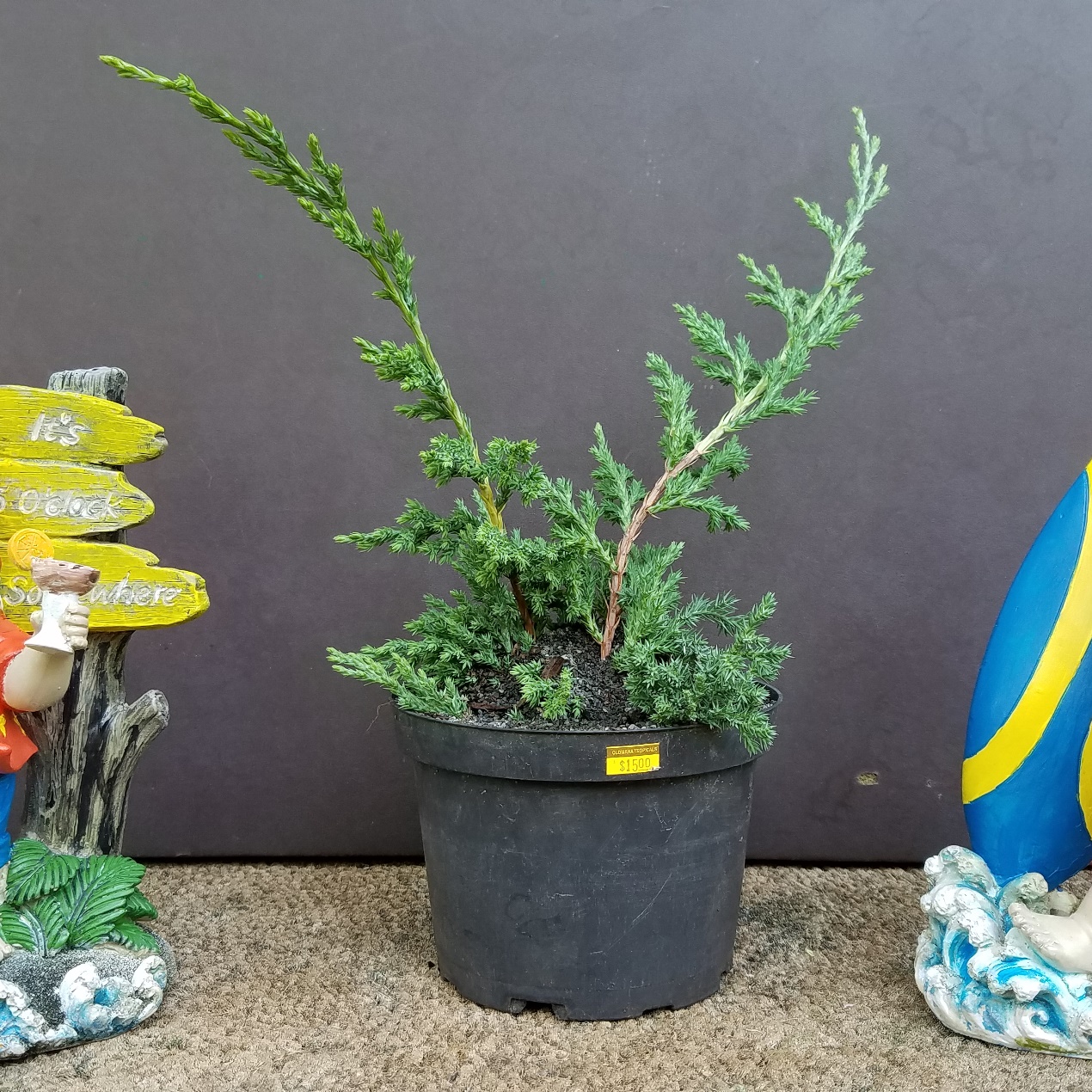 I planted the larger cuttings from pruning in a pot for rooting. A layer of potting soil, then a layer of sand, then potting soil,
then more sand. The cut ends are in sand to reduce the chances for rot. I did not use a rooting hormone. Kept in deep shade for now.
Email Richard dot J dot Wagner at gmail dot com
---
index.html, this hand crafted HTML file was created September 21, 2015.
Last updated August 7, 2017 by Rick Wagner. Copyright © 2015-2017, all rights reserved.