John Lennon
See "Favorites" on the Music page for more John Lennon music.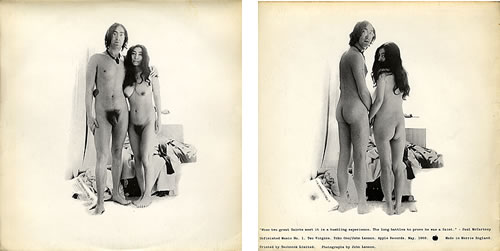 Two Virgins (front and back covers). I used to have this album.
Email Richard dot J dot Wagner at gmail dot com
---
index.html, this hand crafted HTML file was created April 15, 2013.
Last updated August 14, 2013, by Rick Wagner.
Copyright © 2013 by Rick Wagner, all rights reserved.
Music and image files copyright by owner. Fair use.