Jimi Hendrix
Jimi Hendrix blew me away when I was young and living in Salinas. I had his first three albums: Are You Experienced, Axis Bold as Love, and Electric Ladyland.

See Favorites on the Music page for some Hendrix music.

Jimi Hendrix playing for Wilson Picket.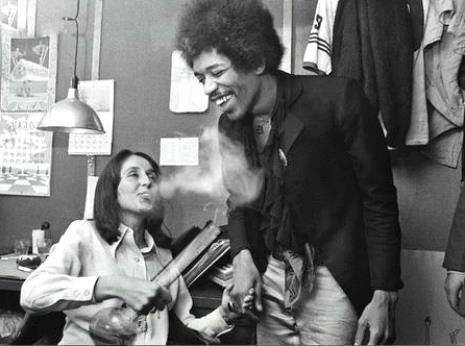 Photoshopped photo with Joan Baez backstage somewhere. Glass bongs hadn't been invented yet.
Email Richard dot J dot Wagner at gmail dot com
---
index.html, this hand crafted HTML file was created February 28, 2016.
Last updated February 28, 2016, by Rick Wagner.
Copyright © 2016 by Rick Wagner, all rights reserved.
Music and image files copyright by owner. Fair use.