Leland Miyano
Leland Miyano is a sculptor and landscape artist living in Kaneohe with his wife Karen. I met him at the Horan's house on April 15th 2011 when he came to help Suzi with her Waterside Bench project.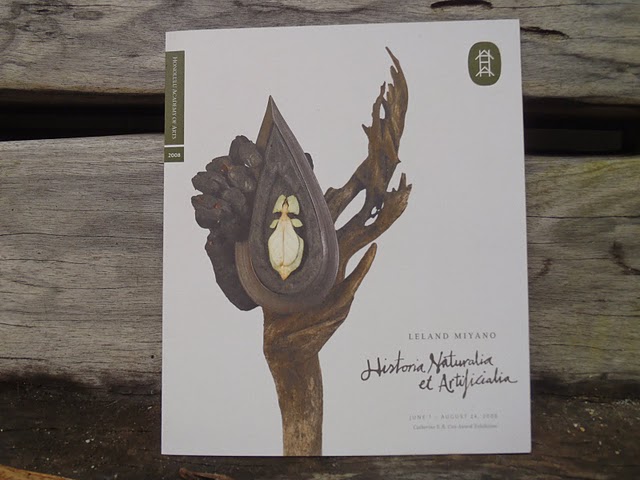 Program for Leland Miyano's show "Historia Naturalia et Artificialia" at the Honolulu
Academy of Art, June 1 through August 24, 2008.
Waterside Bench Project
Suzi Horan had an idea to make a waterside bench out of a hao tree stump at the water's edge, so Leland Miyano and I brought our chainsaws to spend Friday the 15th working on it. Leland also brought some wood slabs for the seats.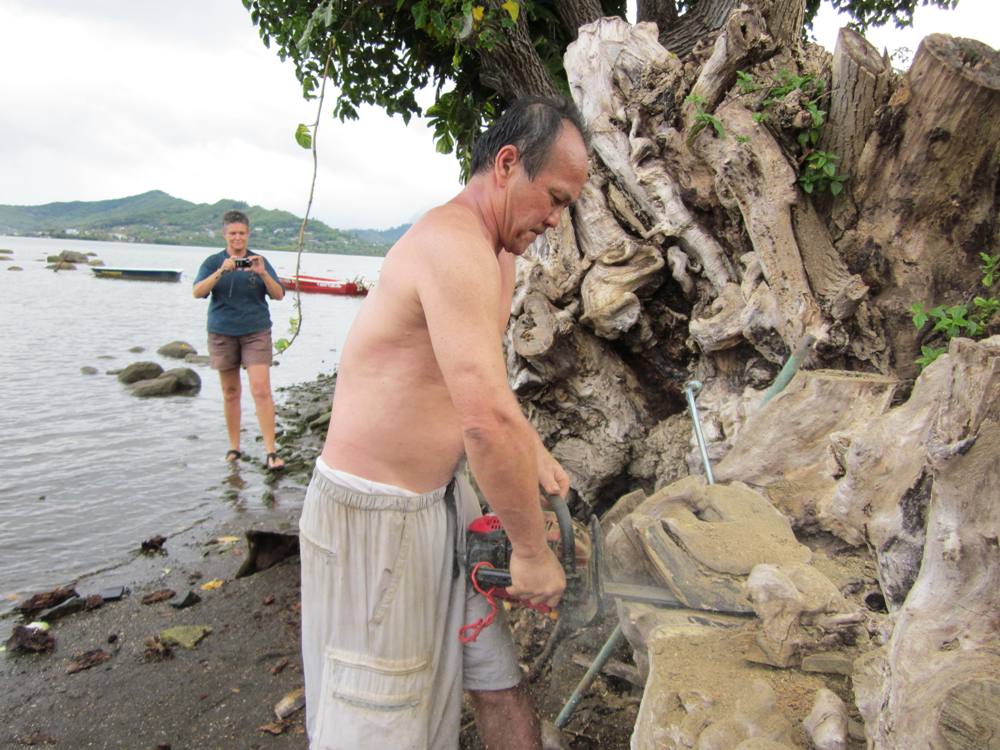 Leland works with the chain saw to make a place for the second seat while Andrea and I photograph.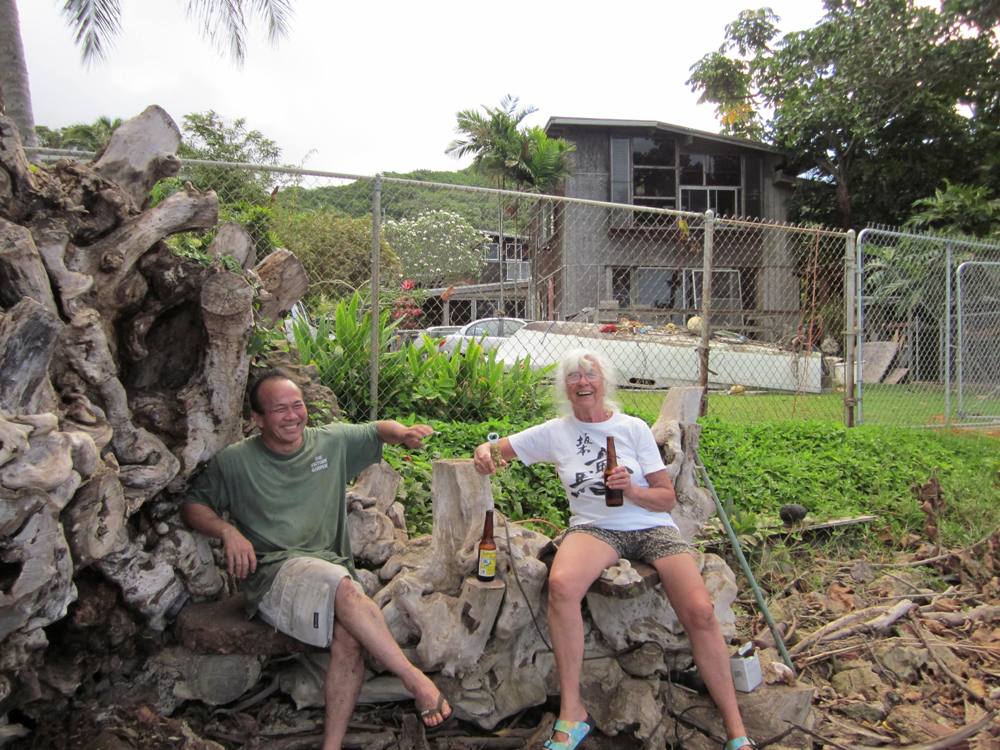 Leland and Suzi fit check the two seats.
---
Richard dot J dot Wagner at gmail dot com

index.html, this hand crafted HTML file was created April 17, 2011.
Last updated April 17, 2011, by Rick Wagner.
Copyright © 2011 by Rick Wagner, all rights reserved. Art copyright by owner, fair use.