Stephanie Kempf
Stephanie Kempf is a painter I encountered at the zoo fence in February, 2012. One of her paintings caught my eye, so I bought it.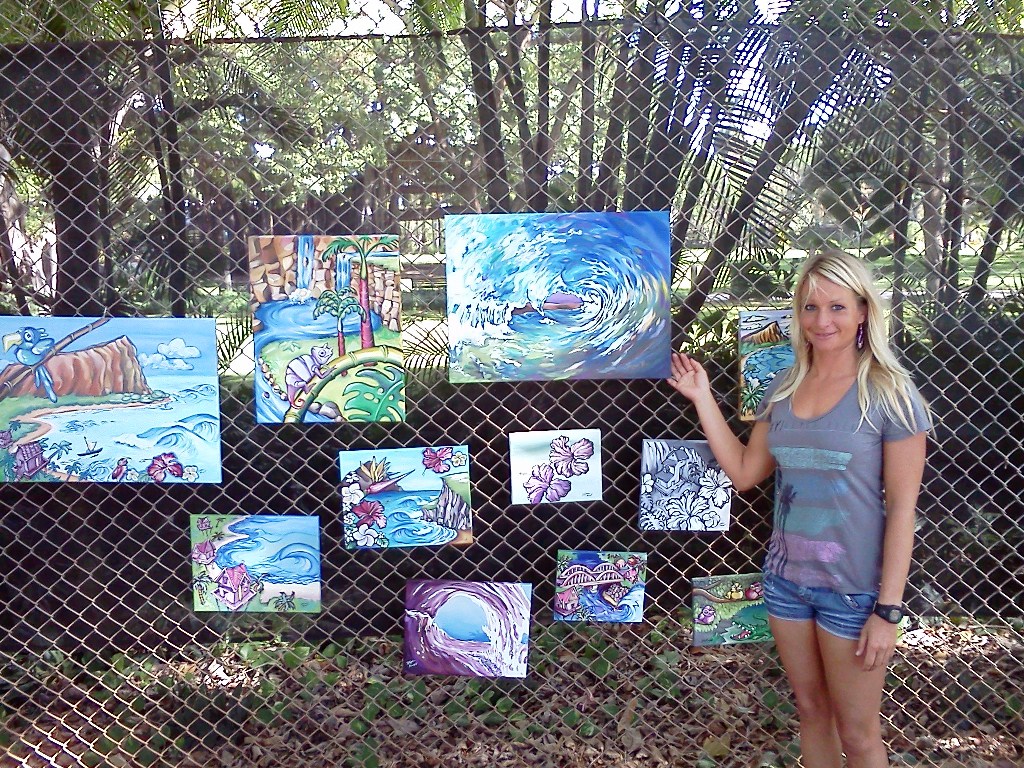 Stephanie Kempf with her work on the zoo fence. I bought the indicated one called "Wave Expression."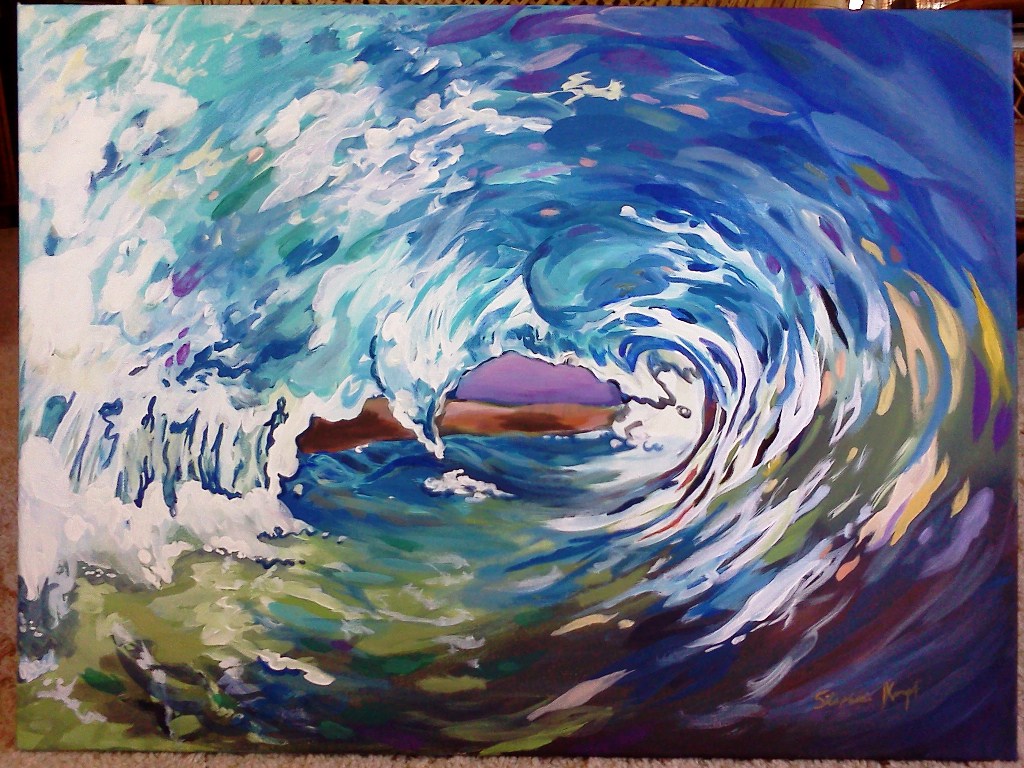 Wave Expression by Stephanie Kempf.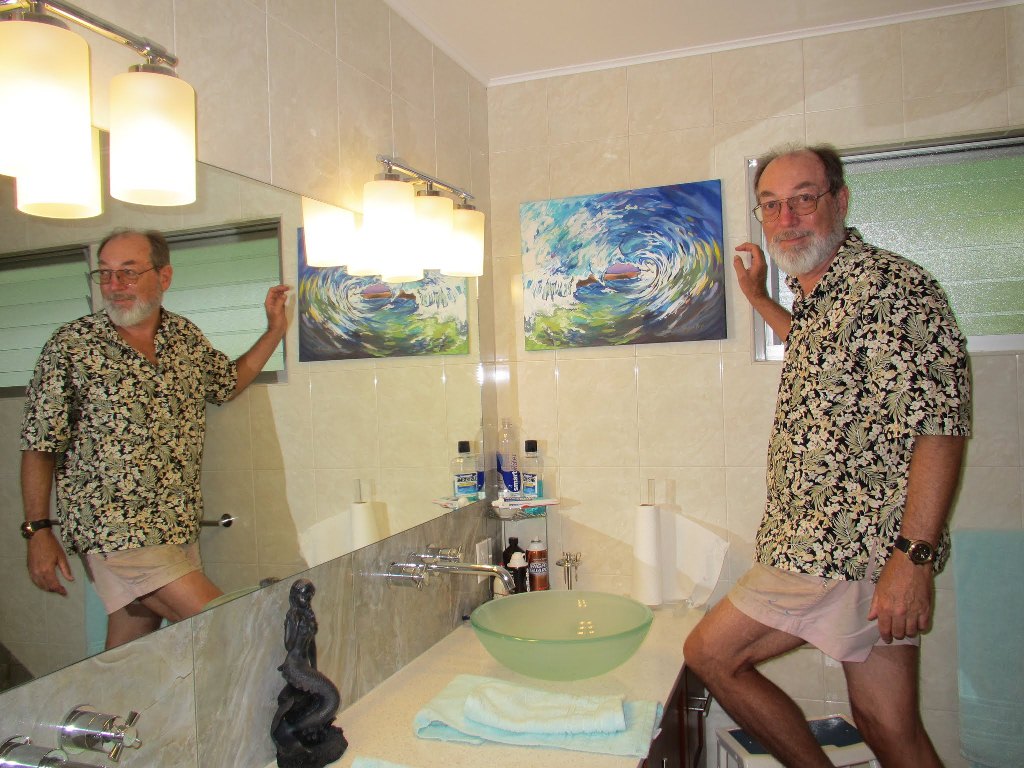 The painting is put on display in the house. April 21, 2012.
Richard dot J dot Wagner at gmail dot com
---
index.html, this hand crafted HTML file was created February 5, 2012.
Last updated February 5, 2012, by Rick Wagner.
Copyright © 2012 by Rick Wagner, all rights reserved. Art copyright by owner, fair use.