Claude Horan
Claude Horan was my wife Andrea's teacher and I first met him and his wife Suzi in 1979 when Andrea and I were dating. After Andrea and I moved to the mainland and were married, we would visit the Horans whenever we were in the islands.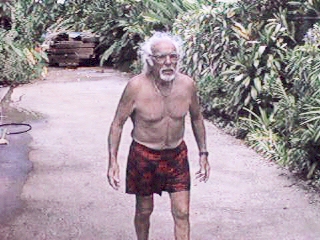 Claude Horan at his house in June, 1996.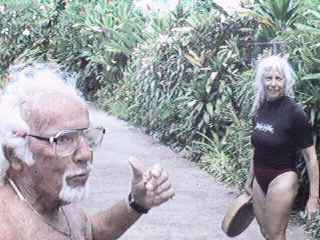 Horan and Suzi bid us farewell as we prepare to depart in June, 1996.

Claude Horan passed away June 11, 2014. He was 96. He was loved by many, including my wife Andrea, our children Malia, Becky, and Tommy, and me. We miss him.

June 1996: After sailing on Horan's catamaran, Horanamoku with Gusto, we ate a wonderful dinner at Horan and Suzi's house.
That's Suzi, Malia, Becky, Horan, and Andrea.

Suzi and Claude Horan at their house in December 2009.

Claude Horan was an early experimenter with computer art. When I took my family to Hawaii for a vacation in 1996, I brought my digital camera and took some pictures of dragon boats at the races at Ala Moana Beach Park. Horan used one of them as the basis for some digital art.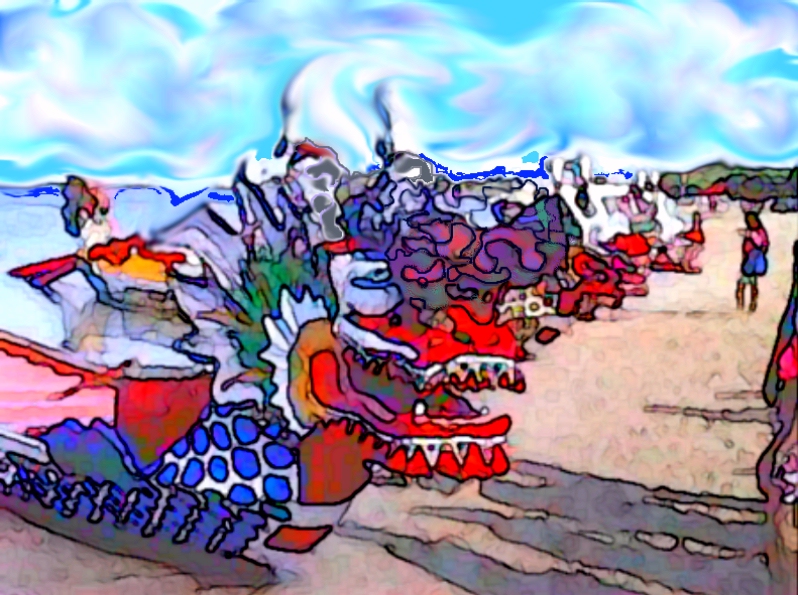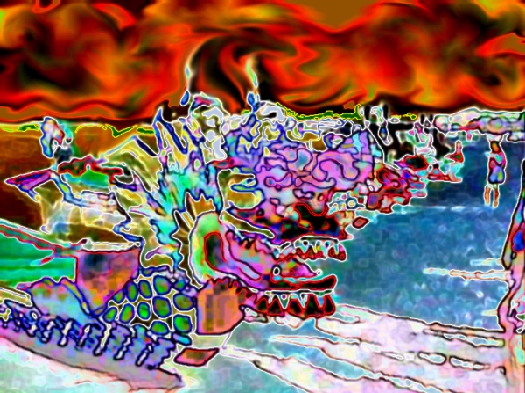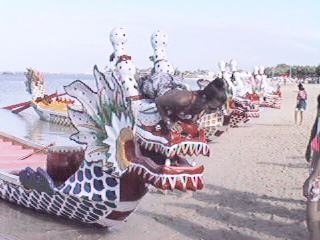 This is my photograph on which the above pictures are based.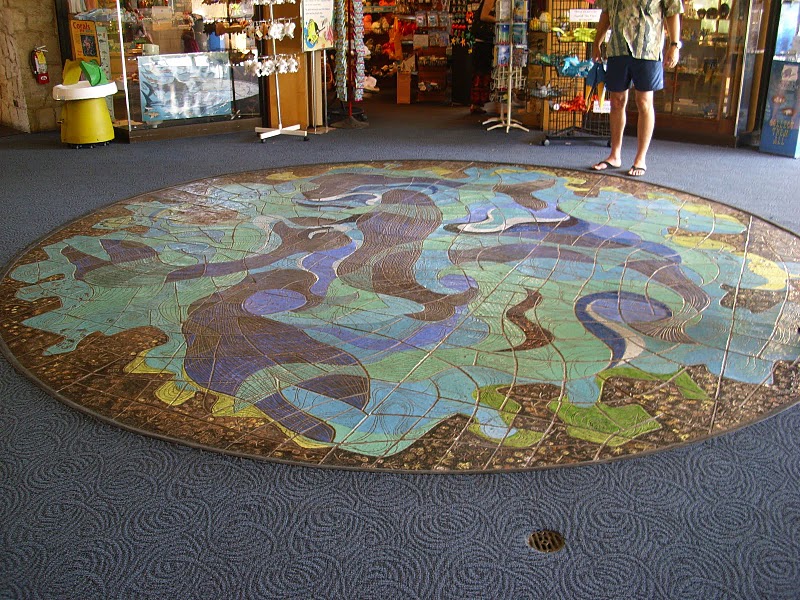 Horan's floor tile installation at the Waikiki Aquarium. I finally found the Primo beer can.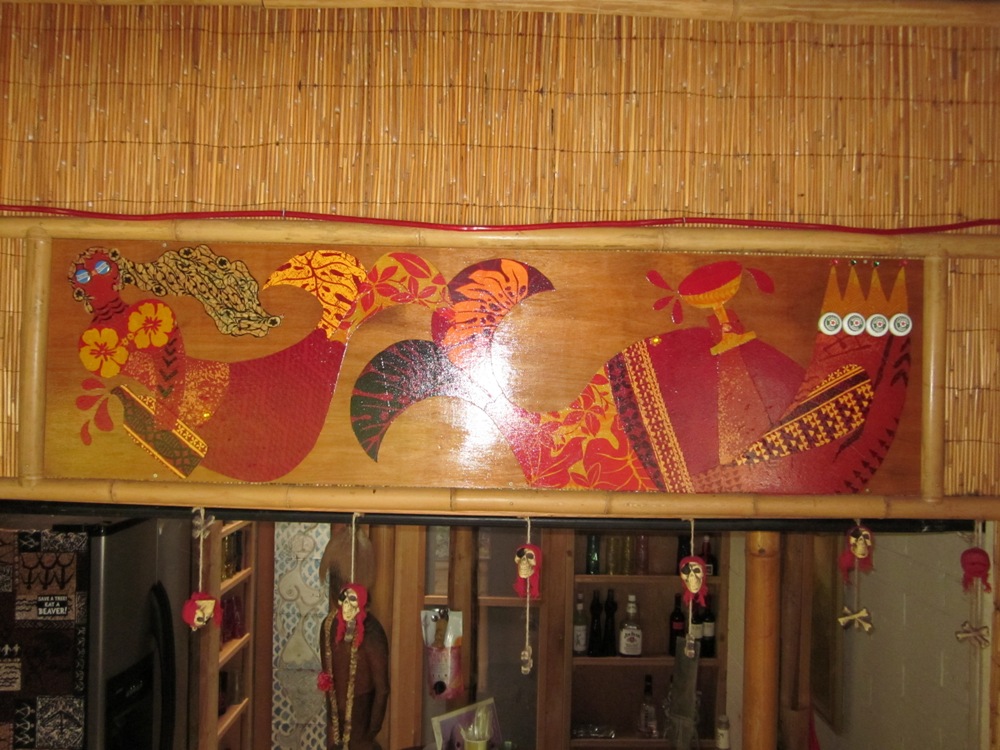 Fabric applique mermaid and merman above the bar in the Horan home.

Suzi Mermaid tile installation in the horan driveway.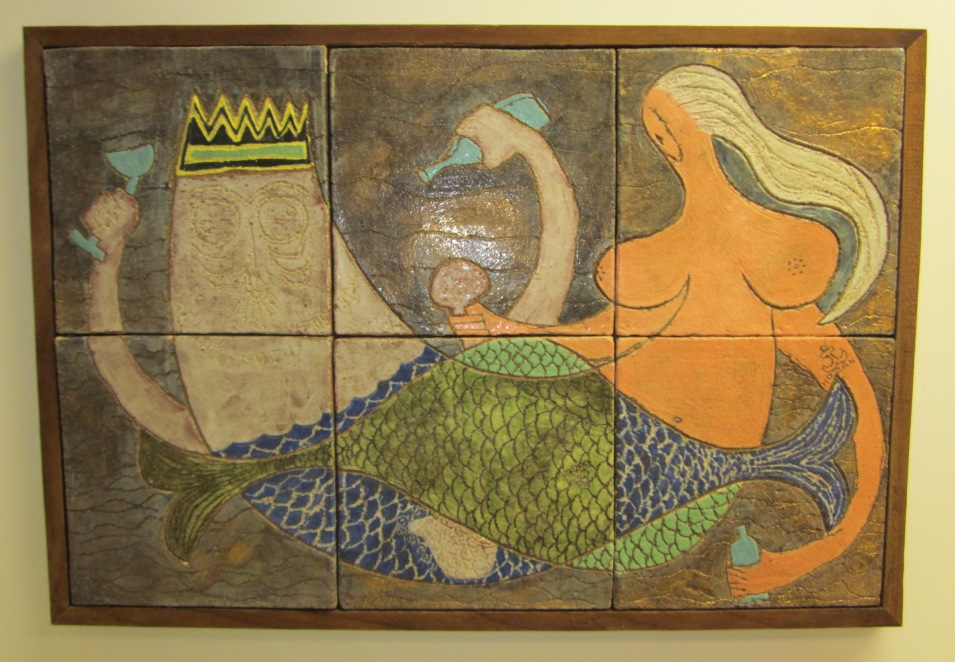 Ceramic tile merman and mermaid.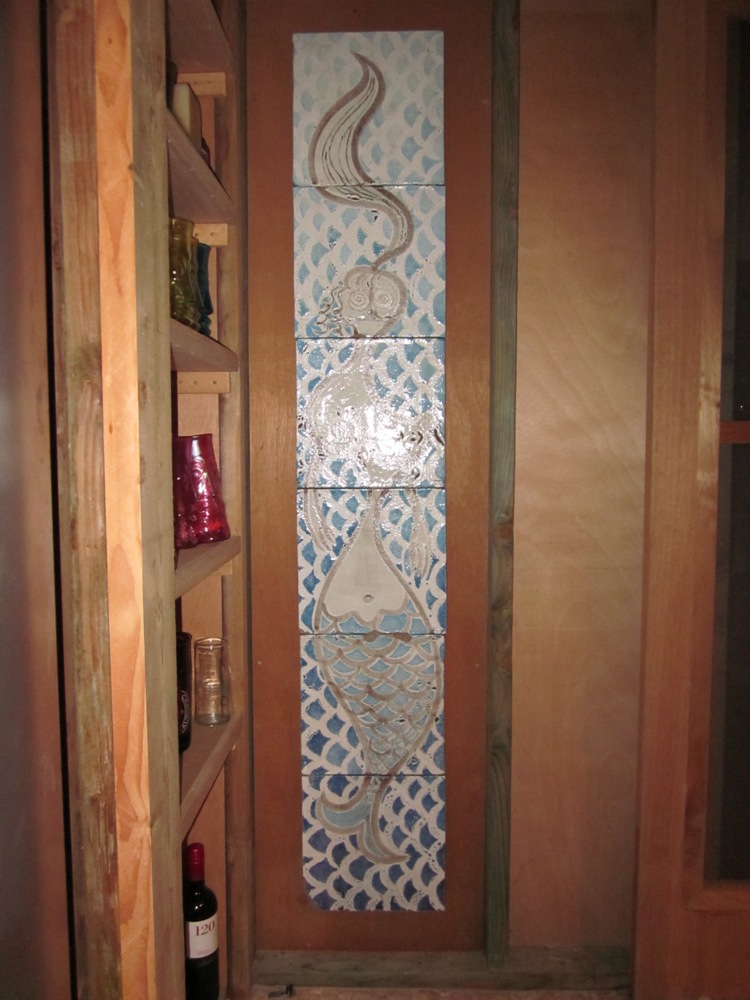 Ceramic tile Suzi Mermaid.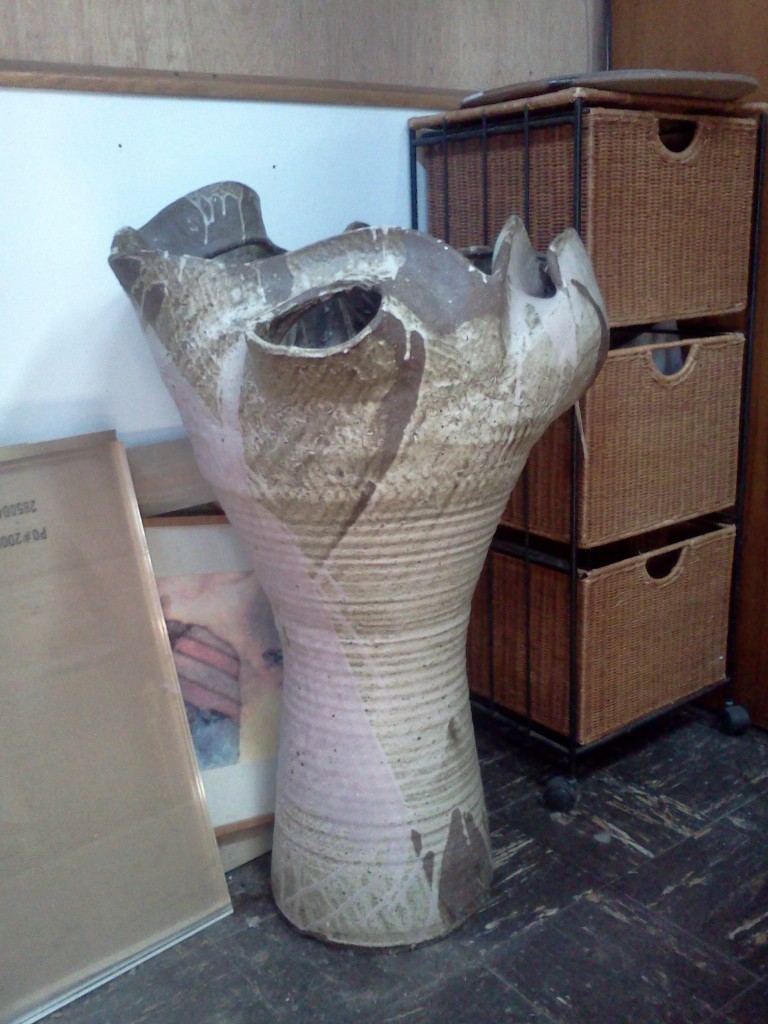 Ceramic sculpture.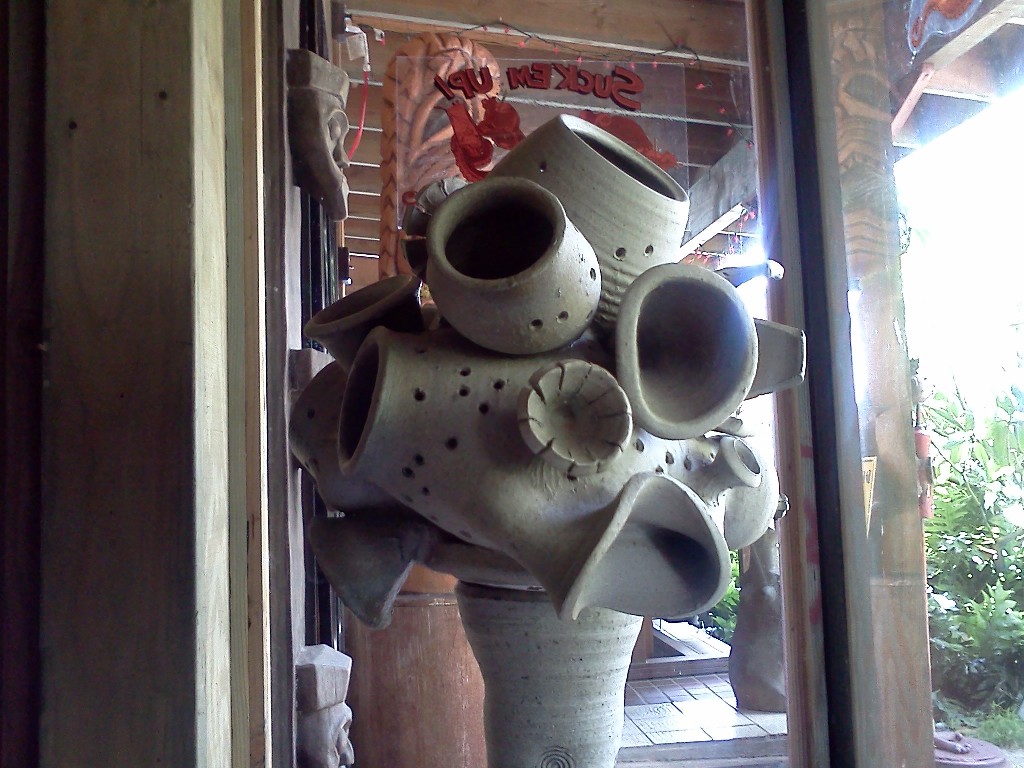 Ceramic sculpture.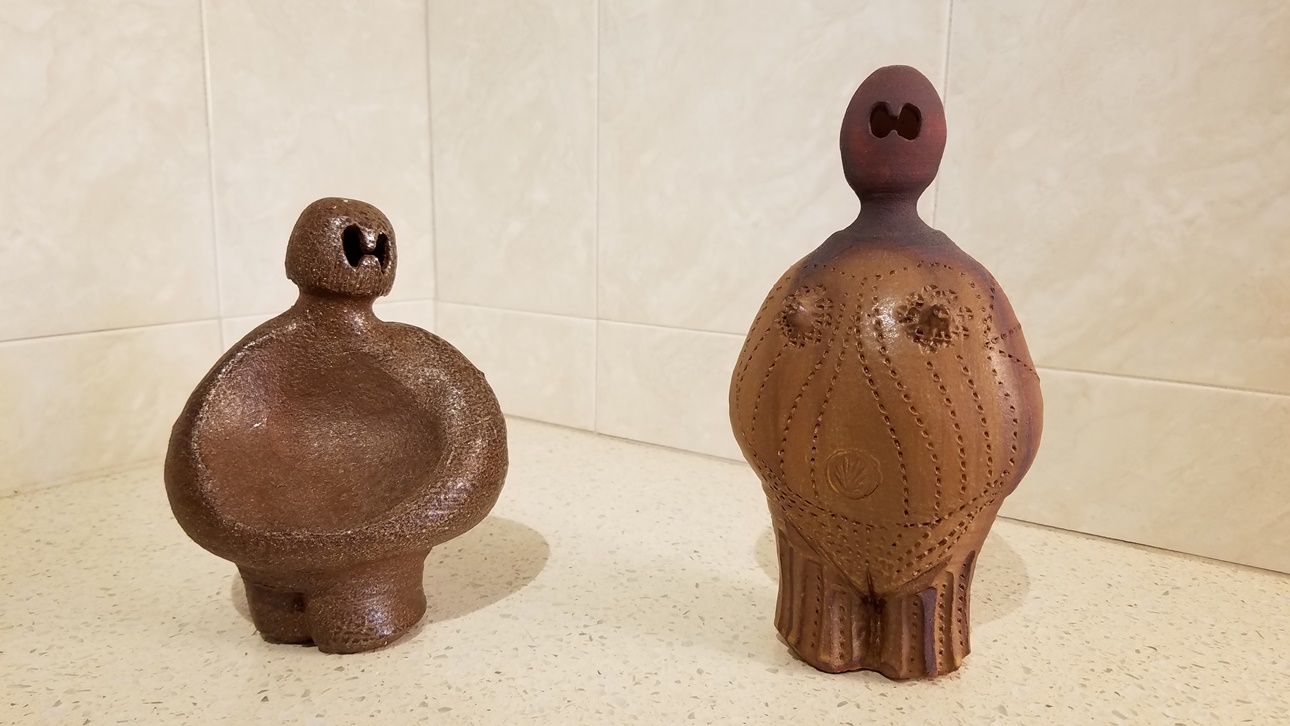 Two Figures, 9.5 inches tall. Click the image to see the full size version.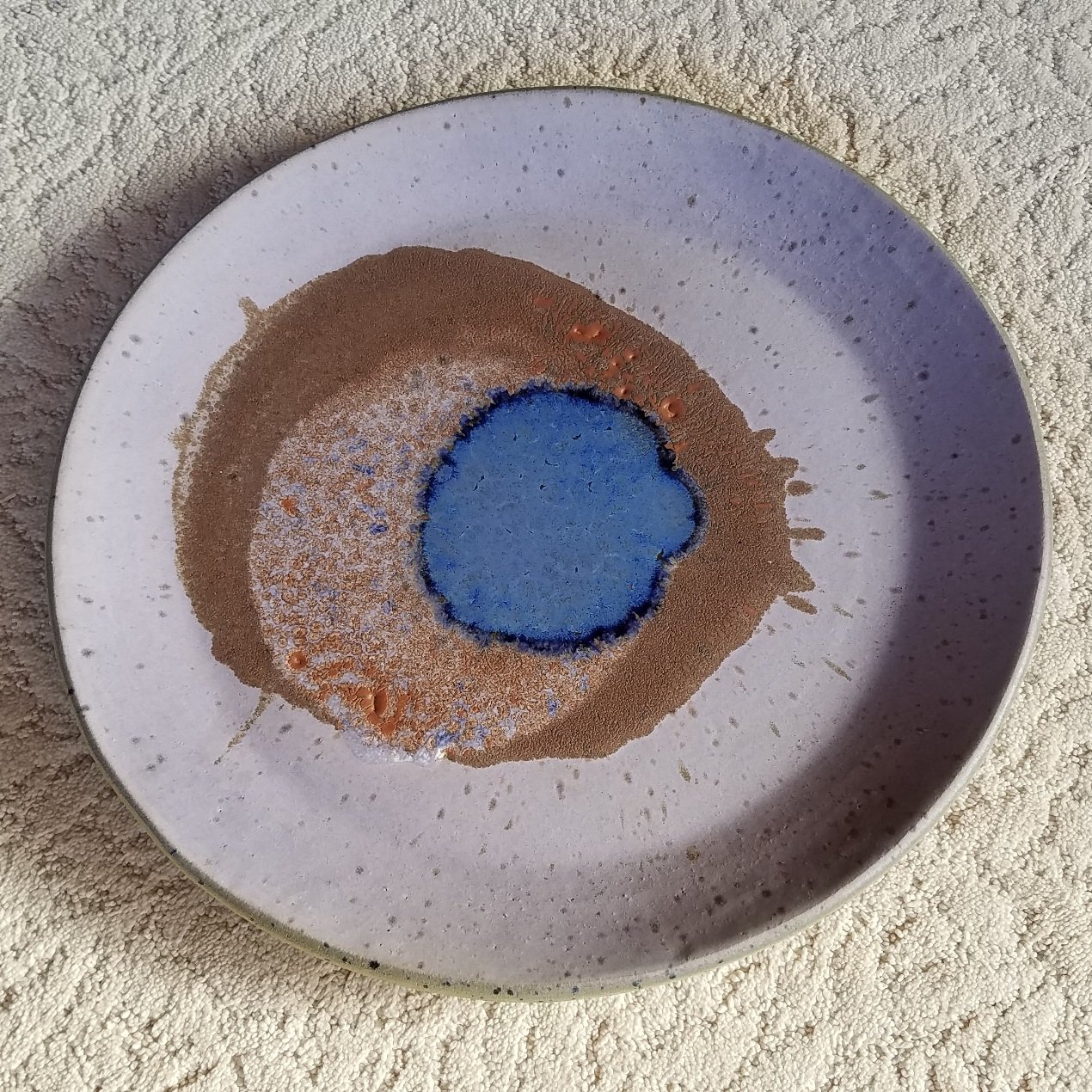 Plate, 17.5 inches in diameter. Click the image to see the full size version.
---
index.html, this hand crafted HTML file was created July 12, 2010.
Last updated June 2, 2017, by Rick Wagner.
Copyright © 2010-2017 by Rick Wagner, all rights reserved.