Baking
Toll House Cookies
Andrea asked me to bake some chocolate chip cookies for Mother's Day, May 10th, 2015. My favorite have chopped walnuts in them like my grandmother Wagner used to make. Here's the recipe for Toll House milk chocolate chip cookies that comes on the bag of Nestle milk chocolate morsels.

Makes five dozen cookies
2 1/4 cups all purpose flour

1 tsp. baking soda

1 tsp. salt

1 cup (2 sticks) butter, softened

3/4 cup granulated sugar

3/4 cup packed brown sugar

1 tsp. vanilla extract

2 large eggs

1 3/4 cup (11.5 oz. pkg.) milk chocolate morsels

1 cup chopped nuts
Preheat oven to 375 degrees F.

Combine flour, baking soda, and salt in a small bowl. Beat butter, granulated sugar, brown sugar and vanilla extract in a large mixer bowl until creamy. Add eggs, one at a time, beating well after each addition. Gradually beat in flour mixture. Stir in morsels and nuts. Drop by rounded tablespoon onto ungreased baking sheets.

Bake for 10 +/- 1 minutes or until golden brown. Cool on baking sheets for 2 minutes; remove to wire rack too cool dompletely.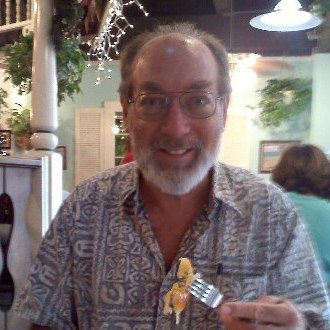 At Cinnamon's in Kailua.
---
Richard dot J dot Wagner at gmail dot com
index.html; this hand crafted, human readable HTML file was created December 30, 2011.
Last updated December 30, 2011, by Rick Wagner.
Copyright © 2011-2015 by Rick Wagner, all rights reserved.