Dilbert
Many engineers have a fondness for Dilbert cartoons, often being familiar with many of the situations that Scott Adams illustrates.

This one appeared in the Sunday Honolulu Star-Advertiser on October 7, 2012. Scanned for fair use.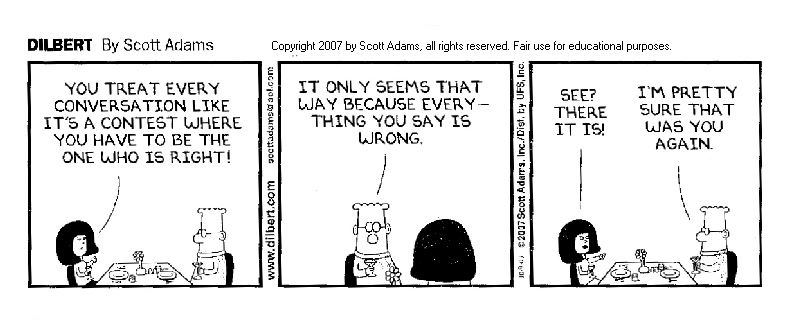 Argumentation.


Topper.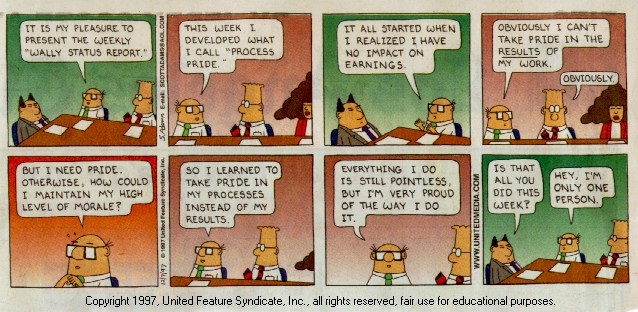 Process.


Dustbin of History.


Clarity.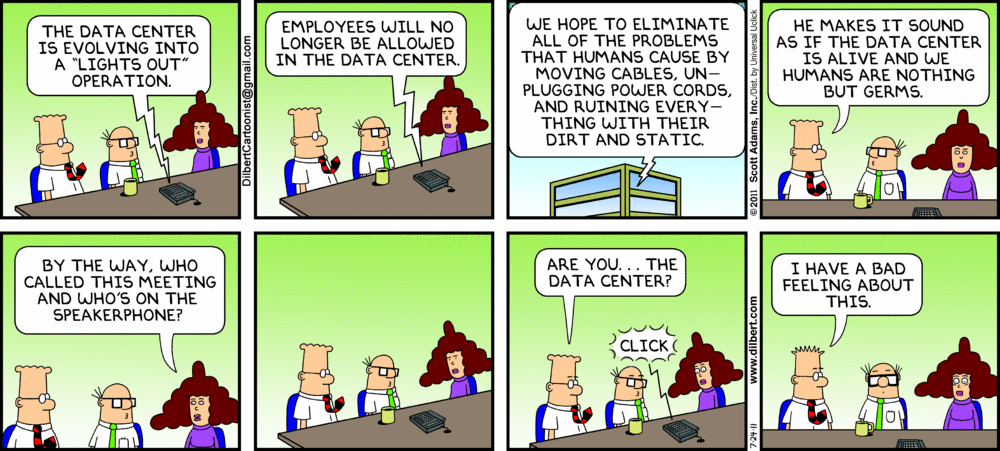 AI.


Ignorance.


Quantum computing.
---
Richard dot J dot Wagner at gmail dot com
index.html; this hand crafted, human readable HTML file was created October 21, 2010.
Last updated October 7, 2012, by Rick Wagner. Copyright © 2010-2012 by Rick Wagner, all rights reserved.
Cartoons copyright by their owner. Fair use for educational purposes.