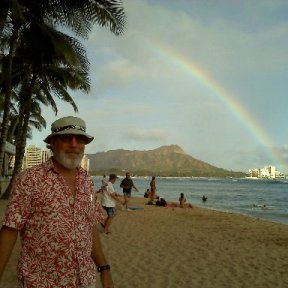 Rick Wagner, Ph.D.
This is the personal home page of Dr. Richard J. Wagner of Honolulu, Hawaii: engineer, scientist, educator, and mentor. You will find my informational items arranged in hierarchical order. You are at the root of the tree.

1995 (link to legacy home page).
---
"The children must be taught how to think, not what to think. And because old errors die slowly, they must be taught tolerance, just as to-day they are taught intolerance. They must be taught that many ways are open to them, no one sanctioned above its alternative, and that upon them and upon them alone lies the burden of choice."

--Margaret Mead, Coming of Age in Samoa, 1928
Email: Richard dot J dot Wagner at gmail dot com
---
index.html, this hand crafted HTML file created January 24, 2009.
Last updated February 1, 2017, by Rick Wagner.
All pages, images, and other content copyright © 2009-2017 by Rick Wagner, all rights reserved, except as noted.