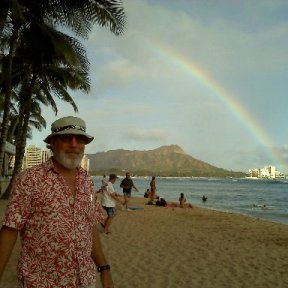 Rick Wagner, Ph.D.
This is the personal home page of Dr. Richard J. Wagner of Honolulu, Hawaii: engineer, scientist, educator, and mentor. You will find my informational items arranged in hierarchical order. You are at the root of the tree.
Email: Richard dot J dot Wagner at gmail dot com
---
index.html, this hand crafted HTML file created January 24, 2009.
Last updated June 18, 2014, by Rick Wagner.
All pages, images, and other content copyright © 2009-2014 by Rick Wagner, all rights reserved, except as noted.